Best Online Master's Degrees in:

Marine Biology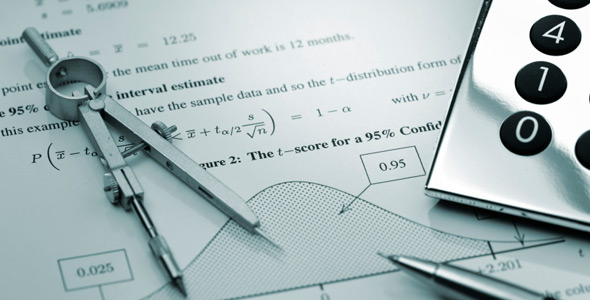 Explore a Master's Degree in Marine Biology
A Master of Science in Biology with a concentration in marine biology is perfect for those hoping to grow in their scientific and education careers. Given that marine biology is a highly competitive field, many must earn advanced degrees to maintain a competitive edge and, many times, to qualify for higher paying and more challenging jobs.
Specializing in one of many offered areas, students get to choose from such concentrations as biological oceanography, chemical oceanography, and physical oceanography. Programs are designed so that full-time academics can get their master's in two to three years. This, however, is fully-determined by the curriculum that educational institutions mandate, a student's choice of the full-time or part-time track, and whether a student enters a program with transferable credits.
Featured Online Programs
Class Curriculum
Classes place emphasis on the biology, geology, chemistry, and physiology that is innate to marine life. Elective courses enable students to study the characteristics of marine life that most interests them. For instance, some universities offer courses on plankton ecology, deep sea marine life, and the biology of sharks. Some programs require students to take research and scientific writing courses, as marine biology is a highly research and writing-focused field. Student courses may be:
Physical Oceanography. Students will be taught an array of topics relating to the physics and physical properties of the ocean. They will hone their understanding of currents, tides, and waves, the various physics-related forces that affect the ocean, and the salinity and temperature of seawater.
Biological Oceanography. This course will introduce students to the crucial organisms that encompass marine structures. They will learn organisms' purposes, how they interact with one another, and their physiologies.
Marine Ecology. Covering organisms from plankton to cetaceans, marine ecology teaches students about the roles organisms play in their environment and among other organisms. Students will study a wide-variety of ecological variables, such as organisms' population numbers, distribution, and diversity.
A M.S. in Marine Biology ordinarily entails two primary elements: course work and research. Being that marine biology is a highly research-oriented career, students will participate in extensive research. A thesis is usually required and one of the research-based assignments students will take part in. Students may start courses early in their education that necessitate data and information collection for their thesis. Course work might consist of reading assignments, class discussions, and exams. A comprehensive exit exam is sometimes required for students to receive their degree, particularly for students who enroll in a non-thesis program.
Building a Career
Qualified with highly matured research and scientific skills and knowledge, the most appropriate careers for M.S. in Marine Biology students are those where they serve as professors and marine biologists. A marine biology professor teaches lectures and conducts labs, accustoming students to the ecological, biological, and physical characteristics of the ocean and its organisms. Depending on the university, professors may divide their time between teaching and conducting research in their marine biology specialty areas. Universities usually require professors to hold a doctoral degree in biology and to have real-world marine biology experience.
The U.S. Bureau of Labor Statistics (BLS) identified the median salary of marine biology professors as $74,110. However, this salary and all others cannot be applied to individual cases as the BLS's data averages nationwide salary statistics; salary hinges on considerations like demand, state of occupation, the condition of the economy, and many others.
As one would expect, a M.S. in Marine Biology can lead to a career as a marine biologist. They spend their careers studying and conducting research related to the plants and animals within the ocean. Many choose specific areas of marine biology to specialize in and attempt to discover new answers to the many mysteries of the ocean, hoping to transform their research into scientific findings. Though the minimum education for such a career is a bachelor's degree, the field is highly competitive. The Southwest Fisheries Science Center, SWFSC.NOAA.gov , states that there are more marine biologists than there are available jobs. What this means is that those with a M.S. in Marine Biology can hope to have an employment lead over those with only bachelor's degrees. The BLS affirms a salary of $70,790 for marine biologists.
Other Online Science and Math Programs