Best Online Degrees in:

Economics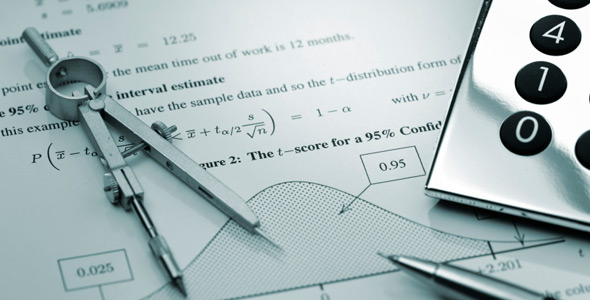 Editor's Picks: Online Schools for Economics
Value
The award for best value for an online bachelor's degree in economics goes to Oregon State University's Ecampus. According to PayScale.com, OSU had an annual return on investment of 8.9%, with the number increasing to 10.2% for students who received some sort of financial aid during their education. All of OSU's online courses are taught by the school's renowned faculty.
Flexibility
Prospective students looking for flexibility in an online economics bachelor's degree program should look no further than Ashford University. All of Ashford's online students can access recorded video lectures at their convenience, and have 24/7 access to the school's online library. The also school earned an A+ in academic flexibility from the student ratings website CliffsNotes.com.
Financial Support
The Southern New Hampshire University Online wins our award for best financial support. The school awarded some sort of financial aid to 96% of its incoming freshman, according to the National Center for Education Statistics. The NCES also reported that the school awarded some form of grant or scholarship aid to 63% of the student body during the same school year. Students who secured grant or scholarship received $10,248 on average.
Technology Support
The award for best technology support goes to Ashford University for providing its online student body with unmatched technical support. The school is ranked No. 10 in the "Best Tech Support" category on the student ratings website CollegeProwler.com, with a score of 9.52 out of a possible 10.
Disability Support
The award for best disability support goes to Ashford University for providing students with learning and physical disabilities a point of contact through its Access and Wellness office. The school strives to foster an environment of equal opportunities for all students through accessible educational programs, disability-related advocacy, faculty and staff education, and enhanced awareness of individual abilities and contributions. Prospective students with disabilities can contact the Access and Wellness to find out if they are eligible for accommodations and services such as textbooks in electronic format, authorization of a note taker or scribe for certain coursework, tutoring services, and more.
Library and Research Support
The award for library and research support goes to Ashford University for providing its online students with superb library services. The school has a number of research tools available online, including scholarly journals, e-books, newspaper articles, company profiles, legal documents, and more. In addition, students can contact a librarian for research assistance through the online student portal.
Faculty Credentials
The award for best faculty credentials for an online bachelor's degree in economics goes to Southern New Hampshire University Online for providing the same curriculum and degrees to its online students as it does its traditional learners. In addition, the school has an accomplished online faculty that has been recognized by U.S. News & World Report.
Alumni Engagement
The award for best alumni engagement goes to Ashford University. The school provides a number of ways for students to stay connected after graduation. Alumni are also eligible for a number of benefits like shopping discounts, travel discounts, and access to the online school store. Graduates can also keep tabs on fellow alumni by downloading the school's quarterly alumni magazine, available on the school's alumni-specific website.
Prior Learning Options
Southern New Hampshire University Online wins our award for best prior learning options for providing prospective transfer students with convenient methods to contact an admissions advisor. Students hoping to transfer to the school can fill out a contact form on the school's website, or can also contact an admissions advisor by phone or email. The school also offers live chat help for general questions on its website 24 hours a day, and seven days a week. SNHU Online was also recognized by G.I. Jobs magazine as one of the nation's top military-friendly schools.
New Online Student Orientation
Franklin University Online wins our award for best new online student orientation. The school allows anyone to check out a free online course demo before enrolling in a degree program. The demo details exactly what a student can expect while earning a degree from the university.
Explore a Bachelor's Degree in Economics
If you have an interest in the economy and finance, have strong math skills, and enjoy finding solutions to problems, you may want to consider earning a bachelor's degree in economics online and use it toward a career that combines all three. In many cases, an online bachelor's degree in economics can be earned in four years. However, this can vary depending on a number of factors, including the specific requirements placed on the program by the institution, your ability to pass each course, whether you are a full-time or part-time student, and if you have any transferable credits that you are able to use toward your degree.
Class Curriculum
An online bachelor's degree in economics will build on a foundation of mathematics and statistics, and will cover multiple aspects of the economy and finance. Each institution will have specific curriculum requirements for its economics program, but the following are a few of the courses you can expect to take:
Macroeconomics. This course will examine the relationships between quantity of money, employment rate, national income, and inflation. Students will learn how the modern market economy is used to combat national scarcity, the roles of the government, the effects of government spending and taxation, and economic development.
Microeconomics. This course will focus on the operation of the modern market economy and what factors influence the economy. Students will learn about market structures, supply and demand, costs and benefits, international trade, shortages, and resource allocation.
U.S. Financial Systems. This course will cover the impact that central banks have on the economy at the local, state, national, and international levels. Students will learn about monetary instruments, the history and structure of financial institutions, and central banking.
While pursuing your online bachelor's degree in economics, you will have many assignments involving mathematics and working through equations. You may also spend time researching and writing papers about various topics, including the U.S. economy, financial law, taxation, and financial statistics. Some courses may require you to analyze a financial problem and determine a solution.
Building a Career
An online bachelor's degree in economics will equip you with financial knowledge and an understanding of what generates and fuels the economy. You will acquire skills needed to analyze and resolve financial problems and adapt to the ever-changing economy of the U.S. There are a number of careers that an economics degree can lead to. For example, you could become a financial manager, financial analyst, personal financial advisor, or an economist. Keep in mind, however, that most economist careers will require an advanced degree.
The Bureau of Labor Statistics (BLS) provides information about each of these professions. While earning your degree doesn't guarantee employment, the BLS is expecting to see an increase in employment for each of these professions. According to the BLS, there is an expected growth of 9% for financial managers, 23% for financial analysts, 32% for personal financial advisors, and 6% for economists.
You can also find information regarding the salary for each profession. According to the BLS, the average annual income is $103,910 for financial managers, $74,350 for financial analysts, $64,750 for personal financial advisors, and $89,450 for economists. However, your income will be based on several factors, including the industry you work in, your employer, your city and state, and your level of experience and education.
Other Online Science and Math Programs