Best Online Degrees in:

English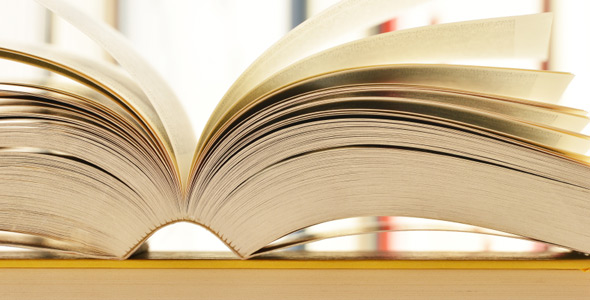 Editor's Picks: Online Schools for English
Value
When it comes to maximizing value with your online bachelor's degree in English, look no further than the University of Maryland/UMUC Online. The school has an annual return of investment of 10.6% for bachelor's degree recipients, according to PayScale.com. The number increased to 11.8% for students who received financial aid throughout their education. The website also reported that 63% of all students at University of Maryland/UMUC Online received financial aid. In addition to a strong return on investment, the school also provides students with a number of helpful online tools and services, including tutoring and an impressive online library.
Flexibility
Ashford University receives an A+ ranking for flexibility from College Prowler. Students will take courses required for a bachelor's degree in English in an asynchronous online environment, which allows greater flexibility than a synchronous online environment. Students can complete weekly assignments at their own pace. They will take one course at a time for a period of five weeks each. Course content is delivered in a high-tech format.
Career Support
The award for best career support in a school offering an online bachelor's degree in English goes to University of Illinois Springfield. The staff in the university's Career Development Center offer distance-based services for online students that include career counseling, internship and job search strategies, interview tips, mock interviews, business etiquette, job offer evaluation, salary negotiation, and more. They also provide numerous online tools to help students and alumni develop their resumes, search for jobs, and evaluate companies.
Financial Support
The award for best financial support in a school offering an online bachelor's degree in English goes to Victory University. According to the National Center of Education Statistics, 100% of all undergraduate students at Victory are receiving financial aid in the form of grants and scholarships, and 98% of them are receiving federal student loan aid. The financial aid staff at Victory will help each student find and apply for the maximum amount of aid available to them.
Technology Support
College Prowler ranks the University of Phoenix number one for "Best Tech Support." This service is available 24/7, including select hours on major holidays. Students can email or call tech support staff if they need assistance.
Student Engagement
University of Phoenix wins the award for best student engagement in a school offering an online bachelor's degree in English. Their virtual classroom is designed to keep students engaged by allowing them to interact with other students and faculty members. They have developed their own social network, called PhoenixConnect, that allows students to socialize with other Phoenix students, faculty, and alumni and expand their personal and professional networks. U.S. News & World Report has ranked University of Phoenix No. 5 in the nation for student engagement in their "Top Online Bachelor's Programs" ranking.
Disability Support
Northeastern University was recognized by the Huffington Post as a college having one of the top learning disability programs in the nation. The college's Disability Resources Center serves students with a variety of conditions, including ADHD, Asperger's, hearing/vision loss, limited mobility, psychiatric problems, and more. Northeastern also provides comprehensive services to students with learning disabilities through the Learning Disabilities Program.
Library and Research Support
Northeastern University's libraries are home to approximately 933,000 printed volumes, 206,500 e-books, and 59,900 licensed electronic journals, according to the NU Libraries website. Online students have access to these resources as well as interlibrary loan privileges, and they can download digital resources to their iPad, Kindle, or Nook. Students can also access Northeastern's librarians via email, phone, text message, or 24/7 live chat, the website explains.
Faculty Credentials
University of Phoenix wins the award for best faculty credentials in a school offering an online bachelor's degree in English. They train each of their online faculty members, ensuring their ability to educate and evaluate students in an online learning environment. The school's website shows that majority of their faculty members have graduate-level degrees and an average of 16 years of professional experience in their respective fields and industries.
Faculty Accessibility
The winner of the award for faculty accessibility in a school offering an online bachelor's degree in English is the University of Phoenix. Students are given contact information for each of their instructors and are encouraged to email or call with any questions or concerns. The discussion forums in the virtual classrooms also allow students to communicate with their instructors. Students have ranked the University of Phoenix Online No. 15 out of 1,146 colleges on College Prowler for faculty accessibility.
Alumni Engagement
The award for best alumni engagement in a school offering an online bachelor's degree in English goes to Ashford University. Their alumni association holds regular networking events that allow alumni to meet in person, interact, and expand their professional networks, and they allow alumni to share their success stories on the school's website and stay up to date on what's going at Ashford through the alumni magazine. Ashford has numerous social media outlets where alumni can interact and socialize with each other, current students, and faculty.
Prior Learning Options
The winner of the award for best prior learning options in a school offering an online bachelor's degree in English is Ashford University. The admissions staff at Ashford University will evaluate and transfer eligible previously-earned college credits. Ashford will also award non-traditional credits based on the College Level Examination Program, military training, and professional experience.
New Online Student Orientation
Southern New Hampshire University's online orientation course ensures students are prepared for online learning with academic policies, advising, and student support tutorials. Southern New Hampshire University works to ensure all technical requirements and specific student concerns are addressed before the start of a degree program with FAQs, course demonstrations, and Blackboard familiarization tutorials.
Explore a Bachelor's Degree in English
If you find yourself correcting other people's grammar, or if you enjoy reading and writing, you may want to consider pursuing an online bachelor's degree in English. This will allow you to hone your writing, communication, and analytical skills and use them toward a variety of careers. Typically, earning an online bachelor's degree in English can be done in four years. However, how long it takes you to complete your degree program will depend on several factors, such as whether you are a full-time or part-time student, the specific requirements of your program, your ability to successfully complete each class and progress through the program, and the number of transferable credits you can use toward your English degree.
Class Curriculum
An English bachelor's degree program will focus on written and verbal communication, grammar, and literary comprehension. Each online bachelor's degree program in English will differ, but here are a few of the more common courses taken by English majors:
Principles of Composition. This course will cover the different forms of writing and develop your writing skills. You will learn about topics such as outlining, planning, drafting, stylistic choices, and editing.
Techniques in Creative Writing. This course will teach you the various techniques used to create stories, narratives, poems, and other works of fiction. You will learn about plot, character development, flow, aesthetics, and the creative process.
Introduction to English Literature. This course will explore classical and modern British literature. You will learn about the historical authors and literary works that are significant and have shaped and impacted modern literature.
English majors have a significant amount of written assignments. This can include papers, essays, poetry, stories, and reports on the various topics being covered. You can also expect to read and analyze a significant amount of literature, describing the significance and the impact each piece had on the writings of the succeeding generations.
Building a Career
An online bachelor's degree in English will provide you with the ability to effectively and properly use the English language. This is a valuable skill to have and can lead to a variety of careers. Some of the most popular career choices for English majors include teaching middle school or high school students, writing, and editing. However, even though you have a lot of options, earning your degree does not guarantee employment.
According to the Bureau of Labor Statistics (BLS), middle school teachers are expected to have a 17% increase in employment through the year 2020 and earn an average of $51,960 a year. High school teachers are expected to have a 7% increase in employment and earn an average of $53,230 a year. Authors and writers are expected to have a 6% increase in employment and earn an average of $55,420 a year. Editors are expected to see no change in employment and earn an average of $51,470 a year. Your income will be based on several factors, such as your level of experience, the industry you work in, your employer, and what city and state you work in. An author's income may also depend on how successful they are and how many people purchase their work.
Other Online Liberal Arts Programs