Best Online Degrees in:

Journalism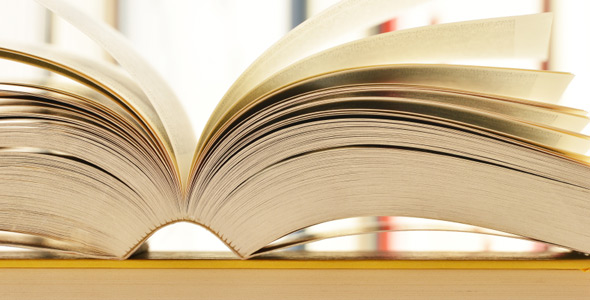 Editor's Picks: Online Schools for Journalism
Value
In terms of value, the University of Memphis's (U of M) Bachelor of Arts in Journalism & Public Relations ranks the highest among online programs in journalism. According to PayScale, U of M graduates can expect an annual return of 4.5% on their investment (ROI). Students who do receive financial assistance can expect an ROI of 5.5%. A large majority, 88%, of students receive some form of financial aid, with the average amount of aid per student at $7,725.
Flexibility
Ashford University's Bachelor of Arts in Journalism and Mass Communication degree ranks the highest among online journalism programs in terms of flexibility. According to College Prowler, Ashford University holds the top spot because instructors and administrators alike understand that online learners must often juggle a number of commitments. Ashford prioritizes institutional effectiveness and responsive student services.
Career Support
UMassOnline ranks No. 1 for its career services among schools that offer online journalism programs. Created by the University of Massachusetts in 2001, UMassOnline emphasizes that a degree from UMassOnline is equivalent to a degree from the traditional brick-and-mortar campus. Many of the resources offered by career services at its four physical locations are also available to UMass students. Students can find jobs, network with other alumni, seek job-related advice, and access other career center resources.
Financial Support
Ashford University ranks first in financial support among schools that offer online programs in journalism. At Ashford, 86% of some students receive some form of financial aid. The school ranks No. 25 overall among online schools based on the percentage of students who receive financial aid, according to the Online Education Database. At Ashford, 93% of beginning full-time undergraduates receive some financial aid, according to College Navigator.
Technology Support
Full Sail University ranks No. 1 for its tech support services among schools that offer online journalism programs, and No. 9 nationally among schools that offer online programs. College Prowler awards Full Sail the No. 9 spot for the quality of its technical support, which is available every day from 8 a.m. to 2 a.m. EST, 7 days a week.
Student Engagement
The University of Memphis ranks the highest in this category, according to U.S. News & World Report's list of top online bachelor's programs for student engagement and assessment. Students can expect instructors to respond to queries within 48 hours.
Disability Support
Ashford University's Office of Student Access and Wellness directly supports students with disabilities, placing the school at the top of the list of schools recognized for their disability support services. Ashford offers a list of accommodations and services to students who qualify. Students can access course textbooks, audio content, and other materials in various formats. For instance, Ashford will provide captioned videos, transcripts, or live remote captioning. Students may also receive additional time to complete assignments and assessments, and tutoring services are available. Student Access and Wellness provides support to disabled students whenever necessary. Flexible online course schedules make attaining a college degree feasible for all students.
Library and Research Support
UMassOnline students have complete access to the UMass library system, which is one of the largest public library systems in New England. Students can access searchable databases, e-books, and e-journals. Librarians are available to answer questions 24/7 via email or phone to help students locate articles or other resources for research papers.
Learning Support
The University of Memphis's (U of M) online programs rank the highest in terms of learning support. U.S. News & World Report ranks U of M's online programs as No. 52 out of 179 online schools nationwide. The school provides career placement assistance, live tutoring, and even a smartphone app for added convenience and accessibility. It also offers a guide with tips for succeeding in an online learning environment.
Faculty Credentials
UMassOnline's faculty are equipped with strong credentials, putting it at the top of the list in this category. Online instructors also teach on campus at the University of Massachusetts, making it possible for online students to visit their virtual instructors if they so desire. They have embraced online and distance learning.
Faculty Accessibility
Ranked No. 14 on College Prowler's list of the most accessible professors at online schools, Full Sail University is the winner of this category among schools that offer online journalism programs. Full Sail University understands that online students need to be able to communicate with professors and that active interaction will facilitate learning.
Alumni Engagement
The UMassOnline boasts an alumni network of 330,000. Two-thirds of these alumni live in Massachusetts, and UMassOnline graduates can join this group to stay connected with classmates and benefit from their affiliation with the university. Students can network with classmates by using the online alumni directory and participate in reunions, trips, and more.
Prior Learning Options
UMassOnline provides students with the opportunity to earn credit for life experience. Students can earn up to 30 academic credits for life and work experience, and members of the military can convert their training into academic credit. To receive credit, students must compile a portfolio that includes essays about what they have learned through prior work and life experiences. The portfolio will be evaluated to determine whether or not the student will receive academic credit. Credit for experience helps student accelerate their degree and save money.
Explore a Bachelor's Degree in Journalism
A journalism degree prepares students to research and report on current events. Students in a journalism program learn the responsibilities involved in news coverage, how to structure a story, and how to write and/or report across media with a deadline. Students may choose a concentration in a journalism degree program, such as print, online, broadcast, editorial, public relations, long-form, or international journalism. Journalists are required to have good communication skills, to be objective, to work long hours at a rigorous pace, and must develop good relationships with editors, other writers, and their sources.
Class Curriculum
General education requirements for a journalism major may include sociology, economics, politics, and psychology. Introductory major course work may introduce law and ethics in journalism, journalism history, and foundational work in reporting, writing, editing, and layout. Advanced journalism course work often depends on the concentration, but courses may include investigative journalism and advanced reporting, journalism production, business and financial reporting, and political reporting.
Introductory Reporting. Introductory reporting covers basic reporting and newswriting skills, including interviewing, researching public records, fact-checking, and spot news. Students learn the Associate Press Stylebook and may be assigned reporting assignments.
Law and Ethics in Journalism. Students are introduced to legal and ethical conflicts in journalism. They study the First Amendment and media law, libel and slander, privacy, the free press and fair trial conflicts, and controversial reporting methods.
Editing. Editing may cover copy editing, headline writing, and layout for print and online publications. Broadcast editing will learn video editing techniques and editing software like Avid or Final Cut.
Students may be expected to report a variety of news pieces, including feature, sports, brief, human interest, and editorial pieces, either as practice or for a school newspaper. Depending on the course or discipline, students may also be required to research and write report papers on current and/or controversial practices and theories in journalism.
Building a Career
Wage and employment depend on factors including employer, experience, area, and position. For instance, the U.S. Bureau of Labor Statistics (BLS) reports that broadcast news analysts had a median annual wage of $54,140, and reporters and correspondents had a median annual wage of $34,530. Broadcast news analyst employment is expected to increase by 10%, but reporters and correspondents employment is expected to decrease by 8%.
Journalism majors may also work in public relations. Public relations managers and specialists had a median annual wage of $57,550, according to the BLS. Employment for public relations managers and specialists are expected to increase by 21%.
Other Online Liberal Arts Programs