Best Online Degrees in:

Political Science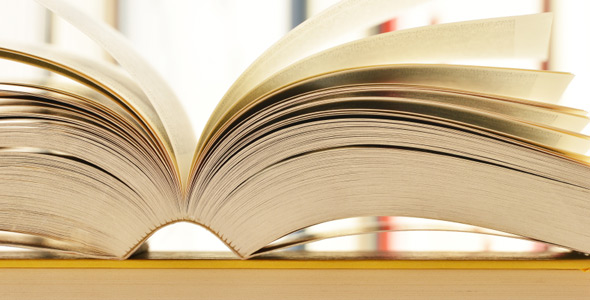 Editor's Picks: Online Schools for Political Science
Value
The award for best value for an online political science bachelor's degree goes to the University of Maryland/UMUC Online. According to PayScale.com, the University of Maryland system had an annual return on investment of 10.6%, with the number increasing to 11.8% for those who received financial aid. In addition, an impressive 63% of all students received financial aid. Beyond return on investment, students also receive a number of helpful support tools and services, and a number of graduate services available once a student has completed a program.
Technology Support
While most online colleges provide students with plenty of technology and tech support, Arizona State University Online goes above and beyond with their extensive technology perks, and 24/7 tech support. Students also have access to hundreds of software titles at no cost through the school's My Apps store, which provides a virtual online storefront for any software titles needed during a degree program.
Student Engagement
When it comes to online political science programs, Arizona State University Online offers an unrivaled amount of student engagement and activities. Through their community mobile check-in app, students and alumni can check in from anywhere on the globe. Once connected, the app allows you to instantly connect with other students and alumni in your area. Students can also use the school's ASU on Facebook app, which was built specifically for the university to let fellow students connect without affecting student's personal Facebook pages. The school also has its own Twitter account and YouTube channel as well.
Disability Support
Online learning is not just an option for students looking for a physical classroom alternative, but also for students with disabilities. Arizona State University Online acknowledges this, which is why it wins our award for best online political science degree for disability support. The school has its own disability resource center to provide a point of contact for students with learning and physical disabilities.
Library and Research Support
Arizona State University Online receives the award for the best library and research support for having all of the school's physical library resources available to distance students online. Distance students can also contact a special subject librarian that is assigned to help students within a specific academic discipline. For accessing general library resources, all online students have access to the school's "Ask a Librarian" feature that provides assistance through email or live chat 24/7. Students can also contact the library by phone during regular hours.
Learning Support
When it comes to using technology to help students fulfill their academic dreams, Arizona State University Online offers an unmatched level of support. In fact, U.S. News & World Reports ranked the university No. 1 in student services and technology in its Top Online Bachelor's Programs rankings. The university earned a perfect score for offering live tutoring and live streaming video to all online students.
Faculty Credentials
Arizona State University Online wins the award for faculty credentials and qualifications by bringing its online student body the same high-quality curriculum and instructors found in face-to-face political science programs at the university. The school was ranked No. 37 among all online schools by U.S. News & World Reports in faculty credentials and training. All ASU Online courses are recorded and made accessible online, allowing students to access lecture material at their own convenience.
Faculty Accessibility
Some of the same qualities that help Arizona State University Online earn the award for faculty credentials also helped the institution earn our award for best accessibility and involvement. All ASU Online students have access to the same curricula as its traditional students, while also offering 320 online specific instructors. Better yet, the online student to faculty ratio is just 5-to-1.
Prior Learning Options
When it comes to helping students transfer into an online program using prior learning options, Ashford University provides multiple prior learning options for class credit. The school has a specific webpage outlining a number of options students can use to earn credit. The school also focuses on helping active-duty Military members transfer into an Ashford program.
New Online Student Orientation
Arizona State University Online wins our award for new student orientation by offering a dedicated website with a number of tutorial videos that teach students how to use all of the school's online tools and resources. In addition, the orientation website concludes by helping new students connect with current students and alumni in their area through the school's online community and ASU Online specific Facebook page.
Explore a Bachelor's Degree in Political Science
Political science covers history, current events, law, and politics. Students with an interest in politics, foreign affairs, and public policy may be interested in a political science degree. Political science students may find careers in government agencies, journalism, public relations, domestic and international businesses, or as political analysts.
Class Curriculum
The introductory course work for a political science major may include political theory, American politics, international politics, and statistics course work. Advanced course work may cover international relations, comparative politics, American foreign policy, the American legal process, criminal justice, and policy making. Political science degrees may be supplemented with course work in communications, economics, psychology, and sociology.
Criminal Justice. Criminal justice may provide an overview of the American criminal justice system, discretionary decision making, an overview of issues in criminal justice, and the statistical methods used in criminal justice. Students will learn the elements of crime and the history and functions of the criminal justice system.
Comparative Politics. Comparative politics covers the governments and societies of different countries. Students analyze the similarities and differences between political systems through systematic comparison.
American Foreign Policy.American foreign policy covers the history of American policy, current questions and controversies in American foreign policy, and the future of U.S. policy. Students evaluate policy and its consequences to the United States and other countries.
Students may be assigned extensive reading assignments related to lecture topics discussed in class. Students may also be required to turn in argumentative writing assignments relating to topics discussed in class.
Building a Career
Political scientists require a master's or a doctorate degree in political science or a related field, but begin their education with a bachelor's degree in political science. A bachelor's degree in political science may lead to entry-level positions as research assistants or policy analysts in research organizations, political campaigns, or government agencies. They may also work as postsecondary teachers, provided they have a graduate degree in the field.
According to the U.S. Bureau of Labor Statistics (BLS), employment for social scientists to increase by 18% between 2010 and 2020. About 53% of political scientists work for the federal government, while others work for nonprofit organizations, colleges and universities, labor organizations, and think tanks.
Other Online Liberal Arts Programs