Best Online Degrees in:

Real Estate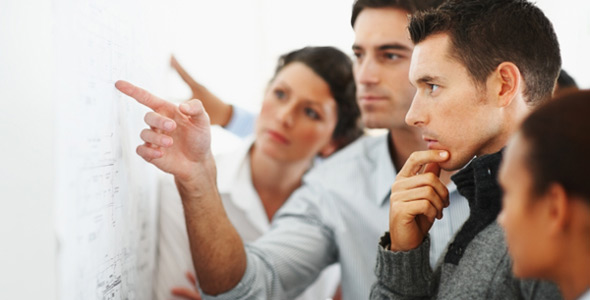 Editor's Picks: Online Schools for Real Estate
Technology Support
Online programs require not just the students, but also the school to be computer-savvy. At Ashford University, you can access your course materials, read discussion board threads, view your grades, and find contact information for university support staff via your smartphone, iPad, or tablet, thanks to the Ashford Mobile application. For that innovation, we award the school in this category. We're not the only ones to take notice: Ashford is ranked No. 10 for Best Tech Support for online courses on a College Prowler survey.
Disability Support
Through its Office of Student Access and Wellness, Ashford University students who quality can find a wealth of disability accommodation, including disability-related advocacy and advising; course textbooks provided in electronic format; course audio content in an accessible format, such as captioned videos, transcripts, or live remote captioning; additional time to complete quizzes, exams, assignments, projects, and papers; tutoring; and more. For those services, we recognize Ashford with this award.
Library and Research Support
Ashford University takes this award thanks to a range of online research resources. At the Ashford Online Library Page, students have access to electronic resources including scholarly journal and magazine articles, e-books, newspaper articles, company profiles, legal documents, reports, government publications, and academic resources including JSTOR, NewsBank, SAGE Journals Online, World Book Online, and more. They also can contact librarians via email for help with library resources and academic research, as well as obtain articles and documents that aren't available electronically.
Faculty Credentials
To ensure that its real estate program sufficiently prepares students for the industry, Marylhurst University created the Real Estate Advisory Board, a group of real estate professionals that assist in reviewing the program outcomes for degree holders. The program also holds specialized accreditation from the International Assembly for Collegiate Business Education, in addition to being regionally accredited. It's for those reasons that we give Marylhurst his distinction.
Faculty Accessibility
Ashford University ranks well in both online professor communication and professor accessibility, which is why we are giving it this award. The school ranked in the top five of College Prowler's college ranking of Best Online Professor Communication, in which students rated how well their teachers were in frequent contact with them, and in the top 100 for Most Accessible Professors, which considered professors who held regular office hours and are open to questions. Ashford also has a student-to-faculty ratio of 24 to 1, according to College Navigator, and small class sizes help teachers maintain involvement in their students work.
Alumni Engagement
At Marylhurst University, there are many ways graduates are encouraged to maintain their connection to the university, as well as continue their professional growth, for which we give them this award. Through its alumni services, graduates can take advantage of such alumni benefits as career counseling and seminars, networking opportunities with other alumni, and a mentor program. They also can continue to use resources available to them as students, including career and library services.
Prior Learning Options
We're recognizing Ashford University with this award for its own recognition of students' previous work and education experience. New students may be able to transfer up to 90 credits from previous learning experience through the school's Prior Learning Assessment Program. This includes credits from regionally or approved nationally accredited institutions, nontraditional credits, such as from previous corporate training, continuing education programs, national testing programs, military training, and workshops.
Explore a Bachelor's Degree in Real Estate
As real estate majors, students will learn how to develop, appraise, purchase, and sell land, houses, and buildings. Closely related to the fields of finance and business, this major leads directly to a specialized career. While a college degree in real estate is not required for entry into the field, real estate and other business courses will provide a stronger foundation for prospective real estate agents, brokers, and appraisers. Undergraduate real estate programs typically require 120 credit hours, although this requirement will vary based on the individual program.
Class Curriculum
The curriculum of a real estate program will include classes in economics, business, accounting, marketing, urban studies, statistics, and real estate investment and finance. In these classes, students will learn about residential and commercial real estate, brokerage, real estate valuation, and financial management.
Real Estate Law. This class will approach the fundamentals of real estate finance and development from a legal perspective. The course may cover topics such as land acquisition, tax aspects, and choice of entity. Students will learn the rights of buyers and sellers, and they may also learn how to draw up contracts.
Real Estate Investment and Financing. This class will cover project valuation, financing strategies, investment decision making, and real estate capital markets. Students will consider cases to evaluate the impact of complex financing and capital markets tools in real estate.
Real Estate Entrepreneurship. Students will learn about the dynamics of real estate development in the United States, studying both past and present real estate projects. They will study the risks common to real estate development and develop their skill set in areas of leadership, decision making, financing, budgeting, and marketing.
Students will participate in lectures and discussions, most likely via a content management system. Case studies will provide exposure to real world applications of real estate issues. Students will be evaluated based on midterms and final exams.
Building a Career
Real estate majors may go on to work in consulting firms, insurance companies, banks, and other facilities, where they will work as buyers, entrepreneurs, property managers, agents, brokers, or appraisers. However, before they join the workforce individuals must obtain a real estate license. They must pass a series of exams and gain some experience in the field before they can call themselves "realtors."
According to the US Bureau of Labor Statistics' (BLS) Occupational Outlook Handbook, the median annual wage of real estate brokers was $54,910 and the median annual wage of real estate sales agents was $40,030. Government economists estimate that the field will experience average rates of job growth. However, remember that these figures are just estimates and your particular salary or job prospects will depend on your level of education, experience, and your employer.
Other Online Business Programs