Best Online Degrees in:

Sustainable Design and Management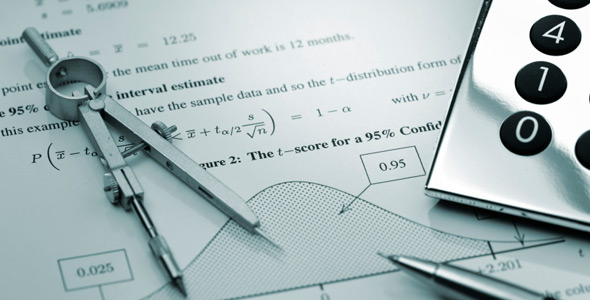 Editor's Picks: Online Schools for Sustainable Design and Management Degrees
Value
The award for best value for an online bachelor's degree in sustainable design goes to Pennsylvania State University's online World Campus. According to PayScale.com, Penn State had an annual return on investment of 8.8%. The number rose to 10% for students who received financial aid during their education. Additionally, the school awarded financial aid to 36% of its students.
Flexibility
The award for best flexibility for an online bachelor's degree program in Sustainable Enterprise Management goes to Ashford University. The school received an A+ rating in academic flexibility from the student rankings website CollegeProwler.com. Ashford's online program allows students to be able to complete their degree curriculum based on their own unique schedules and time constraints.
Financial Support
The award for best financial support for an online bachelor's degree in sustainable enterprise management goes to Ashford University. The school was able to award at least some sort of financial aid to 93% of its student body, according to the National Center for Education Statistics. The NCES also reported that on average, students received approximately $6,037 in federal grants, per student, during the same school year.
Technology Support
Ashford University wins the award for best technology support by providing a number of different support options for online students. The school is ranked No. 9 in best tech support among online institutions by the online student ratings website CollegeProwler.com. Students gave the school a rating of 9.52 out of a possible 10.
Student Engagement
The award for best student engagement goes to Pennsylvania State University for offering all of its traditional courses in video format that can be accesses by the student at their own convenience. The school also earned high marks for student engagement and assessment from U.S. News & World Report. In addition, the school provides a number of ways for students to communicate with professors and fellow classmates through the school's online student portal.
Disability Support
Pennsylvania State University wins the award for best disability support by extending a welcoming hand to students with disabilities through its Office of Disability Services. The university is committed to helping students with disabilities by providing them with a point of contact to help make any adjustments necessary for curriculum or its delivery, including deadline extensions and audio-visual assistance.
Library and Research Support
Pennsylvania State University wins the award for best library and research support by offering tremendous amount of resources to online students. All online students have access to the University Libraries system that provides students with access to more than 100,000 e-books. In fact, this school's library system is the seventh largest research library in North America.
Learning Support
Pennsylvania State University also wins the award for best learning support. The school is ranked No. 20 by U.S. News & World Report for its student services and technology. The school's student portal allows all students to access course syllabi and assignments, interact with faculty and students, make tuition payments, and get textbooks and software through the online bookstore.
Faculty Credentials
Pennsylvania State University wins the award for best faculty credentials by providing its online students with access to the same high-quality of education as its traditional, campus-based students. Online students learn by watching videos of actual university professors teaching their face-to-face classes. Graduates are also presented with the same degree awarded to Penn State's on-campus graduates.
Faculty Accessibility
The award for best faculty accessibility goes to Ashford University for providing its online students with the best ease of access to professors and faculty for an online sustainable enterprise management degree. The school earned high marks in the most accessible professors category from the student ratings website CollegeProwler.com. The school earned a rating of 9.6 out of a possible 10 from combined student ratings.
Alumni Engagement
Ashford University wins our award for best alumni engagement among school's offering an online bachelor's degree in sustainable enterprise management. Graduates of the program can stay connected through the school's online student portal and alumni magazine. As an added bonus, Ashford alums are eligible for a number of discounts through Dell, T-Mobile, Sears, and more.
Prior Learning Options
Ashford University earns our award for best prior learning options for providing a dedicated staff to help students apply any previous learning experience to their new education at Ashford. Prospective adult learners can work with an advisor to determine if any previous corporate training, continuing education programs, credits from national testing programs, or any other nontraditional sources of previous learning can be applied as potential college credit. The school is also committed to helping active U.S. military members transfer to the school.
New Online Student Orientation
Pennsylvania State University wins our award for best new online student orientation for an online sustainable design bachelor's degree. Penn State helps students by walking them through the application process, finding financial aid, scholarships, and other financial support, and finally, by preparing students for online learning through a specific online orientation process.
Explore a Bachelor's Degree in Sustainable Design
A sustainable design degree will cover methods of resource efficiency in architecture, like energy and water conservation, and waste and pollution reduction. Students learn methodologies in sustainable design, green materials for sustainable design and their fabrication and use in construction, and technological innovations. Students may apply a sustainable design degree to an education or career in architecture, landscape architecture, or design. An architecture degree requires a 5-year bachelor degree program. Most sustainable design degree programs are offered at the master's degree level, though some course work may be taken as an undergraduate.
Class Curriculum
An architecture bachelor's degree usually requires course work in architectural history and theory, building design and computer-aided design (CAD), math, physical sciences, and construction methods and technology. Advanced architecture course work may consist of advanced architectural design, spatial reasoning, illustration, and advanced digital architecture. Concentration-specific course work in sustainable design or environmental studies may require course work in sustainable materials, urban ecosystems, chemistry, sustainable city planning, and ecology.
Materials in Sustainable Design. Materials in sustainable design covers sites, water efficiency, energy and atmosphere, and indoor environmental quality. Students learn issues of habitat, erosion, ground water recharge, energy conservation, waste reduction, and recycling.
Spatial Reasoning. Spatial reasoning emphasizes representational thinking and learning in architecture. Students investigate forms of representation through digital and traditional forms in lecture and studio course work.
Sustainable City Planning. Sustainable city planning applies sustainable development concepts to urban areas. Students analyze urban systems at regional, municipal, neighborhood, and individual site levels to develop concepts of future sustainability for each scale.
Sustainable design and architecture assignments may consist of reading assignments and corresponding exercises related to concepts learned in lecture. Students will also be required to complete design projects through traditional or digital means. Architecture, sustainable design, and related majors usually require an internship for career preparation.
Building a Career
According to the U.S. Bureau of Labor Statistics, the median annual wage for architects was $73,090. Employment for architects, surveyors, and cartographers is expected to increase by 17% between 2012 and 2022, particularly due to an expected demand for sustainable design. State architectural registration boards require a training period before taking the licensing exam, usually completed as an internship at an architectural firm. Bear in mind that employment and wage figures are not guaranteed and very depending on factors like employer, area, experience, and position.
Sustainable design may also be applicable to urban and regional planners, who, according to the BLS, earned a median annual wage of $65,230. Jobs for urban and regional planners are expected to increase by 10% between 2012 and 2022. Entry-level planners usually require one to two years of work experience in a related field such as architecture, which may be completed through internships during course work.
Other Online Science and Math Programs