Best Online Master's Degrees in:

Forensic Science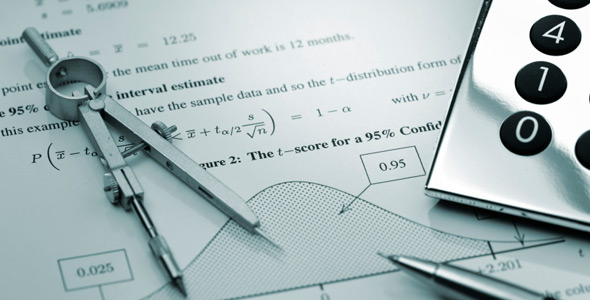 Explore a Master's Degree in Forensic Science
A master's degree in forensic science is well-suited for professionals employed in crime laboratories and medical examiner's offices looking for further education, or professionals in related areas aspiring toward a career in crime scene investigation or evidence analysis. Forensic scientists analyze physical evidence to determine significance in a criminal investigation. Forensic scientists may specialize in ballistics, fingerprinting, handwriting, or biochemistry. They must be detail-oriented, analytical, and capable of communicating their findings through written reports, to law enforcement workers, and sometimes in expert testimony in court. A master's degree in forensic science may take about two years to complete, although program length may vary from university to university.
Class Curriculum
A master's degree in forensic science may require course work in biology, chemistry, and mathematics. Course work may include forensic toxicology, criminalistics, instrumental analysis, and molecular biology. Further course work may depend on specialization, but some course work includes crime scene investigation, DNA analysis, law and ethics, and trace evidence analysis. The following are some specific courses that a forensic science graduate student may expect to take.
Forensic Pathology. Forensic pathology will cover autopsy procedures in investigations. Death investigation subjects will include gunshot wounds, sharp and blunt trauma, drowning, asphyxia, child deaths, motor vehicle accidents, and time since death determination.
Criminalistics. Criminalistics covers the analysis of physiological floods and micro techniques and microscopy in soil analysis, wood identification, and hair examination. Criminalistics usually requires laboratory course work. Students may also learn forensic documentation and photography skills.
Instrumental Analysis. Instrumental analysis covers the use of chemical instrumentation applied to forensic analytical problems. Students learn to analyze material using the proper technique, and to interpret quantitative data. Laboratory course work will usually be required in addition to lecture.
A master's degree in forensic science may require thesis work and research based on a specialization. Forensic science programs will also require laboratory work and reading assignments into contemporary research papers.
Building a Career
A master's degree in forensic science may prepare students for careers as scientists, administrators, and other professional employment in crime laboratories, medical examiner's offices, and public safety areas. Forensic scientists are mainly employed by county and state governments and federal agencies. Forensic science technicians undergo extensive training on the job before working cases independently. Laboratory specialization training varies in length; DNA-analysis training may last 6 to 12 months while firearms-analysis training may last up to 3 years.
While employment may only require a bachelor's degree, a master's degree in forensic science may help individuals qualify for advancement. The U.S. Bureau of Labor Statistics reports that the median annual wage of forensic science technicians was $51,570. Keep in mind that position, area, employer, and experience may effect wage and employment figures.
Other Online Science and Math Programs