Best Online Master's Degrees in:

Statistics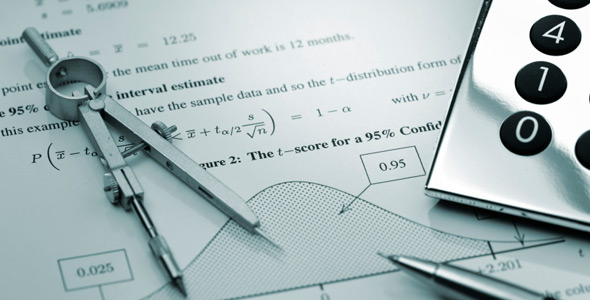 Editor's Picks: Online Schools for Statistics
Value
The Master of Science in Statistics at Texas A&M University wins the award for best value. Texas A&M's on-campus graduate program in statistics is ranked 12th in the nation by U.S. News & World Report. Additionally, Texas A&M's online master's degree in statistics is one of the most competitively-priced statistics degrees available.
Featured Online Programs
Flexibility
Texas A&M University wins the award for flexibility. With one of the best statistics programs in the nation, Texas A&M lets students customize their program according to their needs. On-campus and online students receive the same degree.
Career Support
Texas A&M University wins the award for offering the strongest career support services among schools that offer online graduate degrees in statistics. On-campus and online students will participate in the Industrial Affiliates program, which promotes partnerships with companies through collaborative research. While completing their master's degrees, students work on real world research projects. The Industrial Affiliates program allows students to network and gain access to job opportunities and internships with these partners.
Technology Support
Texas A&M University wins this category because its CIS Help Desk Central provides 24-hour service, seven days per week. Students can contact the Help Desk by phone or email.
Library and Research Support
Texas A&M University wins this category for the services and materials it provides to distance and online students. Students can call, email, or chat online with reference librarians. Students can also browse subject guides and contact subject specialists for assistance. Students can check out library books to receive via mail, and a number of electronic resources, such as journals and databases, are also available.
Learning Support
Texas A&M University provides learning support services to students through various means. Professors are available on a weekly basis during live Q&A sessions. Professors also interact with students through discussion boards, and tutoring services are also available.
New Online Student Orientation
Iowa State University provides a comprehensive orientation for distance education and online students. Articles, FAQs, and videos explain WebCT, Blackboard Learn, and other course delivery formats and methods.
Explore a Master's Degree in Statistics
Statistics is ideal for students looking for a master's degree applicable to a variety of fields. Statistics is the collection, analysis, and interpretation of data, and requires critical thinking skills to gather and analyze data effectively, and communication skills to interpret data through presentations and written reports. Since statistics may also be applicable to multiple fields in a range of industries, a master's degree in statistics may be ideal for someone looking to advance in a current position with additional education. A master's degree in statistics may require 36 credit hours and take two years to complete, or less if planning to continue on to a Ph.D. program.
Class Curriculum
An undergraduate background in statistics is not required for acceptance into a statistics master's degree program, but strong training in mathematics will usually be required, with undergraduate course work in integral calculus, statistics methods, and probability theory. Computer science, mathematics, engineering, and physical science may provide the necessary background for a graduate degree in statistics. Core course work in statistics may require survey sampling, statistical computing, demography, regression analysis, nonparametric statistical methods, and the analysis of qualitative data. Further course work may include multivariate statistical methods, stochastic processes, survey analysis, generalized linear models, meta-analysis, and applied Bayesian inference. The following are examples of courses a statistics graduate student may expect to take:
Regression Analysis. Regression analysis covers the basic statistical theory and matrix algebra, general regression models, residual analysis, response-surface methodology, experimental-design models, and nonlinear regression models.
Multivariate Statistical Methods. Multivariate analysis covers methods of reduction of dimensionality, including factor analysis, multidimensional scaling, and principal components. Students also learn data-analytic issues, concepts, and methods, and applications in behavioral management and physical and engineering sciences.
Survey Sampling. Survey sampling covers the design, analysis, and interpretation of sample surveys, including simple random, stratified random, systematical, cluster, and multistage sampling. Students learn the development of sampling designs through types and methods of estimation.
Master's degree students in statistics may expect to be assigned problem sets related to concepts learned in lecture. Statistics students may also participate in research or experimental design. In addition, statistics students may be required to write computer programs for calculations.
Building a Career
Statistics is applicable to a variety of fields involving the collection and analysis of data. Statisticians may work in marketing, education, psychology, sports, government, health, engineering, manufacturing, finance, and insurance. While a bachelor's degree is accepted for some entry-level jobs, a master's degree or a doctoral degree in statistics will create greater opportunities for promotion and research.
The U.S. Bureau of Labor Statistics (BLS) reports that the median wage for statisticians was $72,830 per year. Statisticians employed by the federal government had the highest median annual wage at $94,970. Employment for statisticians is expected to increase by 14% between 2010 and 2020, according to the BLS, meaning that there is average job growth expected for the field. Keep in mind that employment and wage figures vary by employer, area, experience, and position, and factors like industry of employment may affect personal experience. A master's degree in statistics may also be applicable to economist, financial analyst, market research analyst, and actuarial positions, though some professional experience in those areas will likely be required as well.
Other Online Science and Math Programs