Best Online Master's Degrees in:

Molecular Biology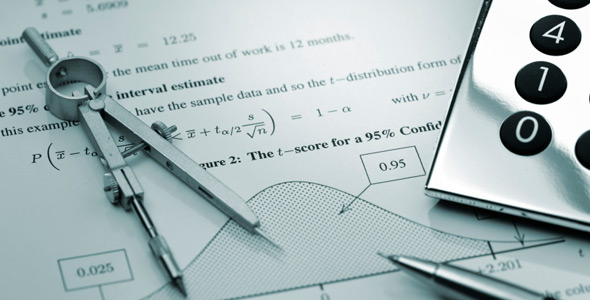 Editor's Picks: Online Schools for Molecular Biology
Value
The best online master's degree in molecular biology for value is Lehigh University, a private research institution in Bethlehem, Penn. The university has a 9.8% annual return on investment, according to PayScale.com. That percentage goes up to 12.4% annually with financial aid. In addition, Lehigh University is ranked among the best value colleges, according to U.S. News & World Report, which takes into account a school's quality and net cost of attendance for students who receive financial aid.
Featured Online Programs
Flexibility
Lehigh University's online Master of Science in Molecular Biology program features two different types of courses — Classroom LIVE and Classroom ONLINE. Both are Web-based, allowing students to access their courses from home, work, a coffee shop, or any other location with high-speed Internet access. However, Classroom LIVE is delivered in real-time, requiring students to log in a specific time and date, while Classroom ONLINE is delivered asynchronously, which allows students to log in at any time of the day they choose, according to the program website. Because of this variety, Lehigh University wins the award for best online master's degree for flexibility.
Career Support
Graduate students at Lehigh University have access to Career Services, which include career counseling; faculty advisors; workshops on interviewing for jobs, resume writing, and networking; and career fairs. Students also have access to the Lehigh University Career Information Exchange, better known as LUCIE Experience, where students can log in to connect with employers and explore potential job opportunities. Because of these excellent career services, Lehigh University wins the award for best online master's degree for career support.
Financial Support
Lehigh University strives to eliminate financial barriers to higher education for its graduate students. To help pay for their education, graduate students have the option of teaching assistantships, research assistantships, graduate assistantships, fellowships, and scholarships, according to the university website. Students can also apply for Direct Stafford or Direct Graduate PLUS loans. Lehigh also allows graduate students to enroll in a payment plan in which they pay their tuition in three installments, rather than all at once. For these reasons, Lehigh University wins the award for best online master's degree for financial support.
Student Engagement
Because Lehigh University's online Master of Science program in molecular biology incorporates courses through Classroom Live, online students are able to interact with their professor in real-time using a headset and microphone. In addition, students typically must take at least one course —Techniques in Cell and Molecular Biology — on the Lehigh campus or at a distance site so that they can learn hands-on lab techniques. These factors encourage more student engagement than if the program required students to solely watch pre-recorded lectures, and helped Lehigh University win the best online master's degree in molecular biology for student engagement.
Library and Research Support
Lehigh University is the winner of the award for best online master's degree program in molecular biology for library and research support because online students have access to Lehigh's library services and collections, which include more than 1 million volumes and more than 25,000 periodicals, the majority of which are available electronically, according to the university website. The library even employs subject specialists, including a subject specialist in science who can provide assistance with student research. In addition, online students have access to interlibrary loan privileges.
Faculty Credentials
At Lehigh University, 99% of tenure-track, full-time faculty hold a doctorate or terminal degree in their field, and 69% of full-time faculty are tenured, according to the university's website. Lehigh University's faculty in the Department of Biological Sciences hold terminal degrees in their respective fields, and are actively involved in research in a variety of areas in molecular biology. Research interests are varied, and include regulation of growth (or how organs/limbs grow to become the proper size), regulation of expression of organellar genes, and structural variation in ribosomal protein families, to name a few. Because of the strong talent and diverse research interests of its faculty, Lehigh wins the award for best online master's degree program in molecular biology for faculty credentials.
Faculty Accessibility
Faculty accessibility is an important part of learning online, since you will seldom have the chance to talk with your professors in person. Lehigh University boasts small class sizes so that faculty can provide more individualized attention to students. With a student-to-faculty ratio of 10-to-1, Lehigh has an average class size of 27 students, according to the university's website. In addition, Lehigh is known for fostering a collaborative learning environment where students work closely with faculty and classmates. For these reasons, Lehigh University wins the award for best online master's degree in molecular biology for faculty accessibility.
Alumni Engagement
Lehigh University wins the award for best online master's degree in molecular biology for alumni engagement because of its extensive network of regional clubs that extend across the nation and even internationally. In the Pennsylvania area alone, multiple clubs serve alumni in Philadelphia, Pittsburgh, Northeast Pennsylvania, Northwest Pennsylvania, the Susquehanna Valley, and more. In addition, Lehigh's alumni association has programs for Young Alumni, Senior Alumni, Greek Alumni, and Athletics Alumni, where members share similar interests and get together for reunions and other occasions, such as Homecoming. Busy individuals can even stay connected to their alumni association through Facebook, LinkedIn, and Twitter.
Explore a Master's Degree in Molecular Biology
Students who pursue a master's degree in molecular biology often plan to attend postgraduate professional schools. Primarily, they will eventually attend medical school, but some also enroll in dental school, veterinary school, optometry school, business school, and law school. For others, a graduate degree in molecular biology is a step toward a career as research scientists or in fields related to biotechnology, genetics, cell biology, and physiology. Through their course work, students will explore the cellular and sub-cellular levels of organisms, including their structure and function. Students will delve into areas such as the regulation of cell growth, the mechanisms of enzyme action, and DNA-protein interaction.
Class Curriculum
A molecular biology program will require students to take courses in human anatomy, histology, embryology, biochemistry, physiology, evolution, and disease. In classes focused on aspects of molecular biology, students will learn about concepts such as gene regulation, DNA replication, and mRNA translation. The curriculum may include courses in the following subjects:
Molecular and Cellular Neuroscience. This survey course explores the major areas in molecular and cellular neurobiology. Students will learn about neurogenomics, nervous system formation, axonal pathfinding, cytoskeletal regulation, synapse formation, neurotransmitter release, and cellular neurophysiology.
Biomedical Ethics. In this interdisciplinary course, students will examine the moral and ethical principles that apply to biology and medicine. Students will learn about topics such as conflict of interest, informed consent, scientific misconduct, and HIPPA compliance. Students will also engage in discussions and case studies related to academic honesty, data management and plagiarism.
Cellular Biochemistry. This course will cover the basics of cell biology, including the structure and function of biological molecules, metabolism, the synthesis of macromolecules, and the assembly of structures. Concepts regarding the cytoskeleton, cell motility, chaperones, and protein turnover are also covered.
Aside from attending lectures and discussions, most programs will require students to participate in extensive laboratory work to obtain experience in designing and executing experiments and interpreting data. Some schools have also established programs that provide opportunities for experiential learning in local hospitals. Students may also be required to complete an independent research project under the supervision of a faculty advisor.
Building a Career
Molecular biology programs are heavily geared toward preparing students for careers as research scientists in the biomedical field or related areas. Some students enroll in these graduate programs before they go on to medical school, while others do so as they prepare to obtain a Ph.D. Fewer numbers will pursue areas such as technology law or technology business analysis.
According to the U.S. Bureau of Labor Statistics, the median annual wage of medical scientists was $76,700. Medical research scientists can specialize in a number of areas; some will work for pharmaceutical companies, and others will conduct independent research at colleges and universities. Many of these positions will require students to hold a Ph.D. Those who go on to medical school will become doctors who specialize in areas such as neuroscience. Salaries for physicians and surgeons vary by practice. For instance, pediatricians reported median annual wages of $192,402, while anesthesiologists reported median earnings of $407,292.
Other Online Science and Math Programs