Best Online Master's Degrees in:

Kinesiology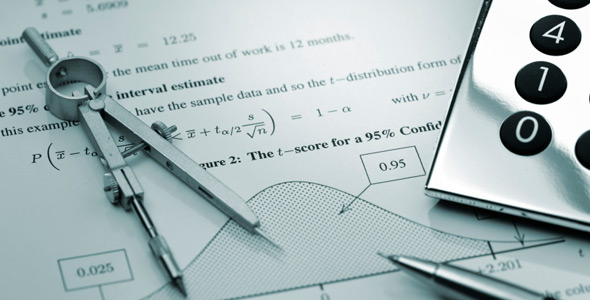 Editor's Picks: Online Schools for Kinesiology
Value
Texas Woman's University was chosen as the best online master's degree in kinesiology for value. A reputation for strong health-related programs, small class sizes, reasonable tuition rates, and a track record of awarding adequate financial aid all help to make TWU an excellent choice for prospective online students. According to Payscale.com, in-state graduates can expect an average ROI of 8.5% with financial aid considered. Despite higher tuition and fees, out-of-state students still can expect a strong ROI of 6.7%. For this reason, Texas Woman's University topped our rankings for value.
Featured Online Programs
Flexibility
The best online master's degree in kinesiology for flexibility is at Fresno Pacific University. This program is delivered completely online through Blackboard, a popular virtual learning environment. The curriculum is set up asynchronously, meaning students do not have to log in at a certain time. Rather, they are free to access course materials, complete assignments, and participate in discussion boards as their schedule dictates. Students can also start their degree track two times per year, either in the spring or summer. The program can then typically be completed in 14 to 17 months of full-time study.
Financial Support
The University of Texas — Permian Basin was awarded the title of best online master's degree in kinesiology for financial support. Reasonable tuition rates and fees combined with a track record of generous financial aid packages help to place UTPB at the top of our rankings for this category. The National Center for Education Statistics reports that 99% of incoming students received some financial aid. Of those who were awarded assistance, 96% received grant and/or scholarship money as part of their aid package. Approximately 54% of students also took advantage of federal student loan prorams to help pay for their continued education.
Technology Support
Fresno Pacific University was chosen as the top online master's degree in kinesiology for technology support. This small, private, not-for-profit institution offers students 24/7 access to the online classroom, providing working adults and non-traditional students the flexibility they need to succeed. Should students encounter any technical difficulties, they can contact the school's help desk which is accessible 7 days a week. Assistance is available via phone or e-mail. Instructors have also been trained to work with students in the online environment and may be able to help students with the electronic learning platform.
Student Engagement
The University of Texas — Tyler was awarded the title of best online master's degree in kinesiology for student engagement. Ranked among the top 20 best public schools in the country by U.S. News & World Report, the school holds its online students to the same high academic standards as those on-campus. Students are taught by the same full-time faculty members as their on-campus counterparts and will receive the same degree when they finish the program. A state-of-the-art virtual learning environment that makes it easy for students to interact with their peers and professors, excellent academic advising services, and a wealth of electronic resources all help to place UT-Tyler at the top of our list for student engagement.
Faculty Credentials
The University of Texas — Tyler was also recognized as the best online master's degree in kinesiology for faculty credentials. Number 63 on U.S. News & World Report's list of the top regional universities in the West, UT-Tyler owes much of their academic standing to their accomplished faculty members. The school's Department of Health and Kinesiology also maintains an active research agenda, ensuring that students receive a rich and well-rounded education. Small class sizes and specialized training for instructors on how to work with distance learners also provides students with the personalized attention they need to succeed at the graduate level. With all this considered, the University of Texas – Tyler was awarded the top spot for faculty credentials.
Alumni Engagement
The University of Texas — Tyler was also selected as the best online master's degree in kinesiology for alumni engagement. Graduates who join the Alumni Association can take advantage of benefits such as free access to sporting events, discounted insurance rates, lectures and seminars, career services for alumni, and scholarship opportunities for their children. Networking events and reunions are also available for graduates looking to stay connected to their peers and the university as a whole. For this reason, UT-Tyler ranked first in alumni engagement.
New Online Student Orientation
The best online master's degree in kinesiology for new online student orientation is Texas Woman's University. TWU's online orientation for new graduate students is designed to help familiarize students with the virtual learning platform as well as provide them with an overview of the school's program and policies. This orientation is self-paced and can be completed as fits with the student's individual schedule. Should they require additional assistance following this orientation, academic advisors, trained instructors, and technical support staff are available to help. With this in mind, TWU was chosen as the top school in this category.
Explore a Master's Degree in Kinesiology
Those hoping to further their kinesiology-related careers may study kinesiology at the master's level. Because schools offer different areas of concentration in such a master's program, students must locate a school that offers a program with a concentration in the area they want to pursue; some examples of master's kinesiology concentration areas are public health, coaching, and physical activity. Programs typically take about two years of full-time study. But students with previous master's credits or who earn their degree part time may require more or less time to finish their degree.
Class Curriculum
While working towards their master's degree in kinesiology, students can expect to take courses related to nutrition, physical fitness, psychology, physiology, and data analysis. Classes essentially give students an in-depth understanding of how the human body works, how to facilitate positive health, and how to conduct and interpret scientific research. Every program's requirements differ, but a few courses a master's kinesiology student make take are:
Research Methods. In a research methods course, students learn the research methods used in kinesiology to gain knowledge about the human body. This consists of teaching students how to conduct research in a variety of fitness settings and how to assess research they've collected.
Psychology and Fitness. Students learn about fitness from a psychological standpoint in this class. Students are taught to understand the behavior involved in physical sports and activities, and how to use that understanding to promote positive fitness and recovery after an injury has been sustained.
Kinesiology and Law. In this class, students are taught the legal procedures that reside over the physical fitness administration and sports industries. This includes everything from ethics issues commonly seen to actual policies residing over coaches, trainers, and other kinesiology professionals.
This degree is very research intensive; students are usually required to complete several assignments and projects in which they conduct their own research or interpret others' research to demonstrate their ability to understand kinesiology as a practice. Hands-on and real world applications of their studies are also sometimes assigned to students. Some, but not all programs, require students to participate in an internship. Most programs require fieldwork, a thesis, or an oral final exam at the close of a student's education; such assignments determine whether a student is permitted to graduate.
Building a Career
Leaving with a master's degree in kinesiology, students will have developed skills in conducting and interpreting research, and a better knowledge of the human body and mind. These skills can be applied in careers as coaches and trainers. Physical fitness coaches are generally employed at primary and secondary schools where they teach students how to play sports and engage in physical activities that promote good health. Many times, coaches work to organize schools' athletic programs, as well as reside over one or more sports team. The U.S. Bureau of Labor Statistics (BLS) published a report that indicated teachers, i.e. physical fitness coaches', salaries to be $56,760 annually.
Athletic training is another job many with a master's degree in kinesiology occupy. Athletic trainers work in the health care industry and identify injuries people have sustained, develop regimens designed to prevent future injuries, and treat injuries both immediately and with rehab programs. Such trainers were projected to be salaried at $41,600 annually by the BLS.
However, trainers' and coaches' salary estimates are just that; salary can never be guaranteed because it is reliant on where a job is located, the economy's health, and a variety of other factors.
Other Online Science and Math Programs