Best Online Master's Degrees in:

Biology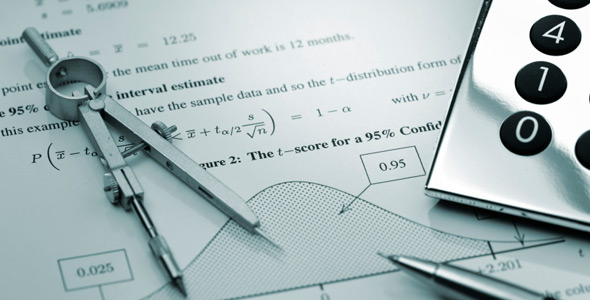 Editor's Picks: Online Schools for Biology
Value
Clemson University won our award for best value among schools that offer an online master's degree in biology program. The university's annual return on investment (ROI), the amount a student pays for tuition versus what he or she receives in lifetime earnings, is 9.6%, according to PayScale.com. Clemson University's ROI increases to 11.6% when financial aid is considered.
Flexibility
Clemson University also received our award for flexibility. College Prowler ranked Clemson 17th in its ranking of the schools with the most flexible curriculums. Schools that were ranked high on College Prowler's list allowed students to earn their chosen degree while studying what they want to.
Featured Online Programs
Career Support
Mississippi State University claimed our award for best career support. The university's career center offers individuals who have been alumni for more than two years free access to an online career management system that includes job postings, on-campus interviews, and additional job search software such as Career Shift and USA Jobs. They may also attend career fairs and receive a resume critique from a Career Center staff member. Mississippi State's Career Center offers students information about careers, individual appointments with faculty, career assessments, mock interviews, and access to a listing of career events.
Financial Support
Western Kentucky University received our award for best financial support. According to the National Center for Education Statistics (NCES), 96% of the university's full-time beginning undergraduate students received financial aid. Western Kentucky University's financial assistance office provides information on graduate student loans, scholarships, grants, and other programs administered by the institution or offered by federal, state, and local governments.
Disability Support
The University of Nebraska claimed our award for best disability services because of the accommodations it provides its students. The university is committed to providing all students the chance to learn from its academic programs and it prides itself on the diversity of its student population. Students with disabilities may contact their home University of Nebraska campus to learn more about the school's disability services. Each school has its own website that outlines the procedures for filing for disability services and includes information about universal instructional design.
Library/Research Support
The University of Nebraska also earned our award for best library and research support. Online students have access to journal articles, searchable databases, course reserves, and research guides at the university's four libraries, including the UNK Calvin T. Ryan library and the University of Nebraska at Lincoln. If students need support they can call or email during reference desk hours or instant message a representative 24 hours a day, seven days a week.
Learning Support
The University of Saint Joseph – Connecticut received our award for learning support. Saint Joseph's online master's degree program in biology offers students the opportunity to do their course work when it's most convenient for them, enroll in small classes, and interact with other students in online discussions. Students can also purchase their textbooks from the university's online book store, access the school library's off-campus database, and contact the information technology department for technical support.
Faculty Credentials
The University of Nebraska also won our award for best faculty credentials. According to the university, the same professors who are highly regarded for their expertise and contributions to research teach courses on campus and online. The U.S News & World Report placed the University of Nebraska at Lincoln 82nd in its ranking of schools that offer graduate degrees in the biological sciences.
Faculty Accessibility and Involvement
Clemson University claimed our award for best faculty accessibility and involvement. College Prowler gave Clemson a "B+" for academics, which reflects that faculty are accessible, knowledgeable, and interested in how their students are doing in their courses. Class size, whether or not courses are engaging, and professors' communication skills are also considered in College Prowler's academics ranking.
Alumni Engagement
Clemson University received our award for alumni engagement because of the services it provides its graduates. The university's alumni association offers member discounts on auto, pet, health, and travel insurance, as well as use of the school's library and career services. Students can access some of their career services through an alumni association-affiliated website, which offers a resume and cover letter builder, interview preparation, skills assessment, and searchable job postings.
Explore a Master's Degree in Biology
The heart of the life sciences, biology is concerned with the study of living organisms including humans, animals, and plants. A graduate program in biology will not only give students a comprehensive foundation in this life science, but also give them the opportunity to study particular areas of biology more in depth. For example, many master's programs offer students the option to choose a specialization area, such as plant biology, biomedical sciences, ecology, evolution and systematic biology, plant biotechnology, microbiology, or quantitative biology. In addition, a graduate program will allow students to obtain research training as they engage in descriptive, experimental, and theoretical research.
A master's program in biology typically requires the completion of 30-36 credit hours, which can take two to three years to finish. However, depending on factors such as individual program, the number of prior credits a student possesses, and enrollment status, the degree may be completed in more or less time.
Class Curriculum
While enrolled in a graduate biology program, students take courses such as genetics, cellular biology, and ecology. Other courses in areas of specialization may also be available, including titles like conservation ecology, evolution and systematics, molecular neurobiology, and population biology. Core courses likely to be a part of a graduate accounting program include:
Mathematical Biology. Students learn about the mathematical modeling involved in biological sciences while developing their qualitative and quantitative reasoning skills. Various mathematical topics are discussed including continuous and discrete dynamical systems, biological control, reaction kinetics, and spatial processes.
Advanced Cell Biology. Building upon students' knowledge of biology and chemistry, this course explores the function and structure of cells. This includes the study of cell division, membranes and permeability, structural components and motility, and hormone receptors and functions.
Biometry. This course examines statistical analysis and experimental design in biology. Students learn about techniques used in biological research, hypothesis testing, preliminary sampling, and more.
Graduate biology students can expect to spend a lot of time in research laboratories as they conduct experiments, analyze data, and interpret results. Often students complete independent study research, group projects, or assist a professor in research relevant to their area of interest. Some programs may have a thesis option where students must write a major paper based on independent research. The thesis option is often recommended for who wish to pursue their Ph.D. after earning their master's degree.
Building a Career
Those who complete a master's degree in biology will be prepared for careers in research, biotechnology, academia, and more. Students complete the program with a solid foundational knowledge of biology as well as the critical-thinking skills necessary to analyze and interpret information. Possible job titles include biological technicians, biology teachers, or biological scientists, including biochemists and biophysicists.
Biological technicians assist in laboratories where they gather and prepare samples, and conduct biological tests, and participate in experiments. According to the U.S. Bureau of Labor Statistics, employment is expected to increase 14% by 2020 for biological technicians, who earned a median annual salary of $39,020.
For those interested in pursuing an academic career, a master's degree qualifies them to teach biology in high school or even at some community colleges. High school teachers earned a median annual salary of $53,230 and post-secondary teachers
earned a median annual salary of $62,050. By 2020, the employment of high school teachers is projected to increase by7%, while the employment of postsecondary teachers is projected to increase by 17%.
While biochemists and biophysicists conducting independent research must have their Ph.D., those with master's degrees can qualify for entry-level positions in research. The BLS reported that employment for these types of positions is expected to increase by 30% by 2020, which is faster than average for all occupations. In addition, biochemists and biophysicists earned a median annual salary of $79,390. While these statistics vary by position, some more positive than others, you should always keep in mind that job projections are not guarantees of employment as job availability and salary varies depending on your experience, location, education level, and the economy.
Other Online Science and Math Programs