Best Online Master's Degrees in:

Biostatistics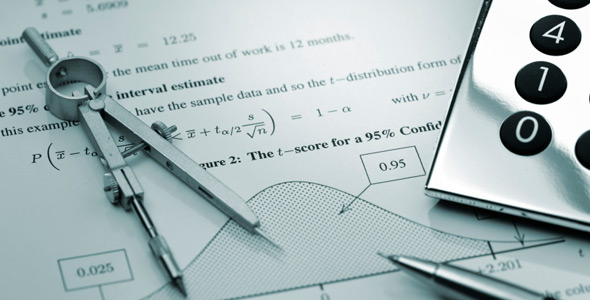 Explore a Master's Degree in Biostatistics
A combination of biology and statistics, biostatistics is an area of science that examines areas like public health, biomedical research, genetics, and pharmacology. Students in these types of programs become well versed in mathematical statistics as they learn about the role of statistics in research, including study design, data management, and statistical analysis. While master's degrees in this area are available, such as a Master of Science in Biostatistics, sometimes it is a concentration area within a graduate degree program in public health, professional science, or computer science.
A master's program in biochemistry typically consists of around 30-48 credit hours, which can take two to three years to complete. However, the completion time may be shorter or longer, depending on situational factors like individual program, previous college credit, and enrollment status.
Featured Online Programs
Class Curriculum
When enrolled in a graduate biostatistics program, students complete course work in biostatistics theory, research design, experimental analysis, epidemiology, biostatistics computing, data analysis, and more. Depending on the type of department the program is offered in, students may be required to take additional courses in public health or computer science. Courses commonly a part of a biostatistics program include:
Principles of Biostatistics. Students are introduced to the biostatistics and analytical base used in health assessments and evaluations. Linear modeling methods, linear model assumptions, and multivariable model-building strategies may also be discussed.
Statistical Computing. This course teaches students how to use the SAS statistical software for basic data management and analytic programming purposes. Through hands-on projects, they will develop the computing and data management skills necessary to manage public health projects.
Epidemiology. In this course, students learn about the principles of epidemiology and study design and how they can be applied to support population-based assessments and evaluations. Topics like quantitative measures for risk determination, procedures for standardization of rates, and epidemiologic investigation methods are also discussed.
The course load typically required in biostatistics programs not only gives students a foundational knowledge of biostatistics, but also allows them to receive training in statistical computing, clinical trials, statistical genetics, and observational studies. Students can expect to do a lot of number crunching, problem solving, and results interpreting. Before completing a graduate degree in this area of study, students might be required to complete a substantial data analysis project, in which the results are presented in a written report or oral presentation.
Building a Career
Upon graduating with a master's degree in biostatistics, students will have developed the skills required to design, analyze, and interpret study results in a range of areas including, clinical trials, medical surveys, program evaluations, and observational and epidemiologic studies. Graduates can go on to pursue careers within the medical, pharmaceutical, manufacturing, marketing, and insurance industries. Possible job titles include biostatistician, statistical programmer, data manager, project manager, clinical research associate, and study coordinator.
The employment of statisticians, including biostatisticians, is projected to increase by 14% from 2010 to 2020, according to the U.S. Bureau of Labor Statistics. Professionals under this title earned a median annual salary of $72,830, with the highest salaries going to those working for the federal government, scientific research and development services, and insurance carriers. While these projections can give you an idea of your career outlook as a biostatistics major, one must keep in mind that they are not guarantees of employment, as job availability and salary can vary depending on experience, location, education level, and the economy.
Other Online Science and Math Programs