Best Online Master's Degrees in:

Economics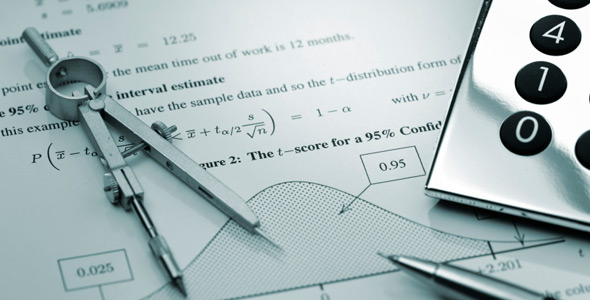 Editor's Picks: Online Schools for Economics
Value
The award for the best online master's degree in economics for value was given to the University of North Dakota. U.S. News & World Report ranked the school among the top 100 public schools in the country. In addition, according to Payscale.com, graduates of UND can expect an average ROI of 8.2% with financial aid factored in to the equation. For this reason, UND was awarded the top spot for value.
Flexibility
The University of North Dakota was selected as the best online master's degree in economics for flexibility. Students enrolled with UND online will receive the same quality education as their on-campus counterparts. In fact, they can participate in live web lectures and discussions just as if they were sitting in the physical classroom, but without having to commute to campus. In addition, students can access the online classroom to review materials, complete assignments, or participate in discussion boards at any time that is convenient for them. This curriculum is designed for the educational needs of working adults who are trying to balance their professional and family responsibilities. With this in mind, the University of North Dakota was chosen as the top school in this category.
Financial Support
The best online master's degree in economics for financial support is Georgia Southern University. This public university located in Statesboro boasts reasonable tuition rates and a solid track record of awarding strong financial aid packages. Figures from the National Center for Education Statistics report that 90% of incoming students received some form of financial aid. In addition, 79% of students received grant or scholarship aid as part of these award packages. Approximately 55% of students applying for assistance took advantage of federal loan programs as well. The student loan default rate remained low at 4.8%, an indication of manageable repayment options for most graduates of GSU.
Technology Support
The University of North Dakota was awarded the title of best online master's degree in economics for technology support. U.S. News & World Report ranked the school's online graduate business programs, including economics, among the top 40 schools for student services and technology. Online students have access to the virtual classroom from Apple, PC, Unix, or Linux computers. In addition, the school has developed capability for many tablet computers and mobile devices, offering students additional flexibility. Should students run into any problems, technical support staff is available 24 hours a day, seven days a week. With all this considered, the University of North Dakota took the top spot in for technology support.
Student Engagement
The University of North Dakota was also recognized as the best online master's degree in economics for student engagement. The school was ranked 45th on U.S. News & World Report's list of the best online graduate business programs in this category. Experienced faculty and a state-of-the-art virtual learning environment that makes communication easy and efficient distinguish UND's distance learning programs. Online students able to commute to campus are also welcome to attend school-sponsored lectures, seminars, or study sessions.
Faculty Credentials
Georgia Southern University earned the award for best online master's degree in economics for faculty credentials. U.S. News & World Report ranked the school's online graduate business programs, including economics, among the top 50 for faculty credentials and training. The average level of experience working in an online environment is five years for GSU instructors. The school employs 39 full-time professors as part of their online business programs. These instructors are both academically and professionally accomplished, bringing a wealth of real-world knowledge to the classroom. For this reason, Georgia Southern was selected as the best school in this area.
Alumni Engagement
Georgia Southern University was chosen as the best online master's degree in economics for alumni engagement. Graduates who join the alumni association will enjoy a number of benefits such as insurance and travel discounts, library and computer lab privileges, access to the school's recreation center facilities, and a subscription to Georgia Southern Magazine. Continued career services assistance, networking opportunities, and seminars are also valuable resources for graduates. With all this considered, Georgia Southern was awarded the top spot for alumni engagement.
Explore a Master's Degree in Economics
A Master of Science (M.S.) in Economics is a degree professionals from a variety of industries seek to achieve higher ranking and paying positions in their field. Such a degree is designed to give students the opportunity to foster a complex knowledge of economic theory, as well as specialize in a specific area of economics. A few examples of specializations within economics include applied economics, microeconomics, macroeconomics, and computational economics.
Many master's programs in economics can be completed by full-time students in about two years. However, students will take longer than this standard time if they lack an undergraduate background in economics or if they do not pursue their degree full-time. Additionally, students with an economics background or who transfer in master's hours may accelerate quickly in the pursuit of their degree.
Class Curriculum
Core economics courses are where students will generally begin their studies. For those whose program requires a thesis, they will begin their thesis research early on in their education. Students may take core courses in managerial economics and business research applications. Beyond core classes, students will take electives such as monetary theory, advanced financial economics, and industrial organization. More generally, students may begin with some of these courses:
Macroeconomics. The study of economics at the macro level, students will be introduced to macroeconomic theories, models, and principles. They will be taught about the rate of interest, aggregate output, how to determine price level, and how to analyze business cycles, among other things.
Microeconomics. Students will be taught about the market at the micro level. They will learn the roles equilibrium, minimum wage, price and quantity, and the various other factors that play out in economics and the market.
Econometrics. In this course, students become familiarized with applying statistics and mathematics to economic data when testing and forecasting economic situations. They will become familiar with the statistical and mathematical methods exercised by economists and the problems they encounter when applying those methods and analyzing findings in the field.
Reading is a pertinent part of an online master's degree in economics. Students will be expected to tackle complex economic texts, and be able to apply the concepts within them when engaging in online peer discussions. Internships, a capstone, and a thesis are often required projects for master's students toward the end of their program. Degree programs that require a thesis ask students to investigate a topic in economics and write an extensive book documenting their research. Those programs that do not require a thesis may require a capstone, which is a project and paper that target a very specific research topic. Internships can be another required component of economics programs. In them, students will gain applicable experience in a practical, supervised application of their new knowledge and skills.
Building a Career
Once students have completed their degree, they will have acquired a deeper knowledge of economic theory and the skills necessary to interpret and forecast economic data. These skills may qualify them for careers as financial analysts, market analysts, and economists. Below are descriptions of these careers accompanied by their salaries. However, it must be noted that salaries are only estimates and cannot be guaranteed; this is because salaries are affected by a wide variety of circumstantial factors.
Financial analysts provide investment and financial guidance at the individual and business level. They conduct research in, study, and interpret investment data to provide their clients with sound financial advice. The U.S. Bureau of Labor Statistics (BLS) reported that financial advisors earned median salaries of $75,650, and that the job outlook for such a career was excellent. The BLS projects that employment of financial analysts will increase by 23% between 2010 and 2020.
Market research analysts primarily work at the business level, studying market conditions to provide companies with background information they need when providing products or services. This information includes who will probably buy a product or service, how much they're willing to pay for it, and what consumers are looking to get out of it or its features. According to BLS figures, market research analysts earned $60,250.These professionals are expected to see a 41% spike in employment through 2020, the BLS notess.
Other graduates seek jobs as economists, in which they research and analyze market trends and economic topics. Drawing from their research, economists make forecasts and attempt to solve economic problems. According to the BLS, economists earned $89,450 annually. However, unlike the other two degrees, employment in this field was only forecasted to increase by 6% between 2010 and 2020, meaning that the field is growing slower than the average.
Other Online Science and Math Programs