Best Online Master's Degrees in:

Wildlife Biology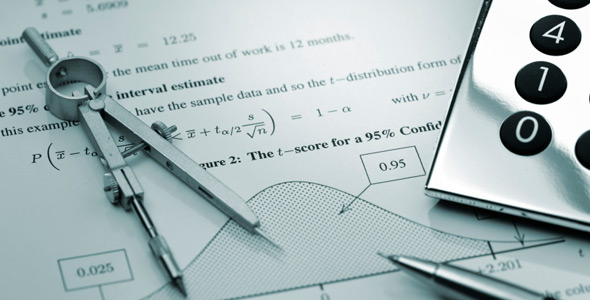 Editor's Picks: Online Schools for Wildlife Biology
Value
The best online master's degree in wildlife biology for value is offered by Oregon State University, whose "Ecampus" program offers an online Professional Science Master's in Fisheries and Wildlife Administration. OSU ranked at PayScale.com, with an annual return on investment (ROI) of 8.9%, and an annual ROI of 10.2% for students receiving financial aid. And, as cited on OregonState.edu, OSU is Oregon's largest public research university, with a record $275 million in external research funding. With an average GPA of 3.5, the eco-conscious students at Oregon State drive the school's reputation and value to new heights, across the state and beyond.
Featured Online Programs
Flexibility
Oregon State University also wins the award for best flexibility. Students gave OSU 1,084 out of 1,164 points, for most flexible class schedules, on College Prowler, and the ECampus page of OregonState.edu explains how OSU students can take advantage of the accommodations of online learning, with more than 800 online courses in more than 80 subjects offered by this university's Ecampus.
Career Support
Oregon State University knows the importance of a strong Career Services department. At OregonState.edu, students can explore Career Services like virtual mock interviews, online seminars, and career counseling and exploration, and there is even an exclusive Career Services blog. For all this, Oregon State University wins the award for best online master's degree in wildlife biology for career support.
Financial Support
Oregon State University wins the award for best financial support for its online master's degree program. The Financial Aid and Scholarships section of OregonState.edu contains a wealth of knowledge for students to research everything they need to know about financial aid, like types of aid and scholarships, how they work, and what kinds to apply for. OSU Financial Aid and Scholarship even has its very own Facebook page and Twitter feed, for students to keep track of deadlines and the latest news via social media.
Technology Support
The award for best online master's degree in wildlife biology for technology support goes to Oregon State University. The OSU Computer HelpDesk is a comprehensive support system, offering phone, email, and in-person tech support, and the department's web page features assistance with all internal university networks, virus and spyware removal, and even specialized OSU apps. This sub-site also highlights up-to-date announcements and news stories, in order to keep students informed about the world of technology.
Student Engagement
Oregon State University seems to have a lot invested in encouraging student engagement and, in fact, the university website claims that the approximately 150 student organizations currently active at OSU are there to do just that. The Student Events and Activities Center at OSU helps students to research and register for its many student organizations, and also aims to provide activity support, knowledge and skill development, and community development and support. For its many outstanding efforts, Oregon State University wins the award for best online master's degree in wildlife biology for student engagement.
Disability Support
Oregon State University wins the award for best online master's degree in wildlife biology for disability support. The dedicated Equity and Inclusion department at OSU is "committed to success for the entire campus community through equality, fairness, and understanding." On this department's web page, students can explore extensive information concerning available access and accommodations, community engagement, and affirmative action, equality, and diversity, among many more resources.
Library and Research Support
Oregon State University wins the award for best online master's degree in wildlife biology for library and research support. OSU supports using innovative technologies to help online students access the same academic library resources as campus students, and there is even a special Ecampus Library page on OregonState.edu, just for this purpose. Here, the library provides access, delivery, and reference services that support the research needs of off-campus users, and, among the many helpful resources, students can also access library webinars, course and subject guides, and log on to the university's intranet.
Learning Support
The award for best online master's degree in wildlife biology for learning support goes to Oregon State University. Students looking for academic support need not look any further than the Academic Support page of OregonState.edu. Among the many innovative resources available here, students can access services like tutoring, technology orientation, and multi-media assistance, just to name a few. And, students can see current rankings of top academic degree programs at OSU.
Faculty Credentials
Oregon State University wins the award for best online master's degree in wildlife biology for faculty credentials. According to OregonState.edu, more than 700 highly qualified faculty and instructors teach for OSU's Extended Campus (or "Ecampus" online program) throughout the year. OregonState.edu features many resources for students, as well as instructors, to improve their skills and increase their knowledge base. On College Prowler, students gave OSU 1,131 out of 1,169 points for "smartest professors."
Faculty Accessibility
Oregon State University wins the award for best online master's degree in wildlife biology for faculty accessibility. Students looking to get to know their professors and access their advice 24/7 will find the unique Faculty Profiles section of OregonState.edu especially informative. Here, students can find comprehensive FAQs answered by various professors, as well as individual interviews with each of the online faculty, advisors, and department heads. OSU also makes a concerted effort to keep class sizes small; according to U.S. News and World Report, the university averages less than 25 students per class.
Alumni Engagement
Oregon State University wins the award for best online master's degree in wildlife biology for alumni engagement. OSU's proud Alumni Association offers a multitude of resources for alums on its dedicated web page. Here, "Oregon Staters" looking to serve their alma mater can stay on top of the latest events, networking opportunities, and membership news, and even take advantage of discounts on auto, car, and homeowner's insurance.
Prior Learning Options
Oregon State University wins the award for best online master's degree in wildlife biology for prior learning options. The OSU Office of Admissions specializes in providing thorough information to all students, especially transfer students and those with prior learning, in order to walk them through the admissions process. Here, students can find information about how to check transfer credits, which advanced credits are applicable and how to apply them, and they can even contact an advisor for counseling on extended education at OSU.
New Online Student Orientation
Oregon State University wins the award for best online master's degree in wildlife biology for its new online student orientation resources. Through START, OSU's new student orientation, advising, and registration program, new online students can find out how to connect with their new student community, seek out other resources for not only themselves, but also parents and family, and even take a sample Ecampus course.
Explore a Master's Degree in Wildlife Biology
Wildlife biology focuses on the study and preservation of wild animals and their habitats. Due to the scientific research involved in this field, most positions will require an advanced degree such as a master's or even a doctorate. Wildlife biologists may have a specific species or natural habitat that they specialize in, creating the foundation for their advanced course work. Online master's degree programs in wildlife biology seek to develop students' analytical and field research skills for the purpose of scientific advancement and conservation efforts. Graduates may seek employment opportunities in academia, government, or private research.
Online students who choose to continue working at their current jobs can enroll full or part time. While the number of credits required to graduate can vary based on the specific school, this type of program typically takes two to three years to complete. However, time to completion is also influenced by the number of courses a student elects to take each term, any applicable transfer credits brought in, and whether or not the student remains continuously enrolled. Please note that the best positions in wildlife biology are in research and academia, which often require a doctoral degree.
Class Curriculum
Wildlife biology students can expect a curriculum founded in the natural sciences and advanced field research techniques. Core courses will include principles of ecology, biology, biochemistry, statistics, data analysis, and research design. More specific course examples may include topics such as:
Animal Behavior. Students in courses like this can expect to complete research and hands-on hormonal analyses with the goal of better understanding animal behavior. Covered topics include endocrinology, physiology, evolution, and environmental factors.
Genetics. Courses in genetics will examine the molecular markers of certain wildlife species and address the appropriate methods for analysis. These principles will then be used to address questions about genetic implications for conservation.
Scientific Writing. Since most positions in the field are in research and academia, it is important for students that develop strong writing skills to effectively communicate their research proposals and findings.
Common assignments for a master's degree program in wildlife biology include readings, written reports, lab work, field research, and exams. Seminars, in-class presentations, and proposals may also be required. Depending on the specific school's curriculum, an internship component and/or a final field research program may be necessary for graduation.
Building a Career
Graduates with a master's degree in wildlife biology will have the analytical and advanced research skills necessary to pursue entry-level positions in academia or conservation research efforts. However, to advance in the field, a doctoral degree is often required. In fact, the best positions with colleges and universities and government research projects are reserved for those with a Ph.D. Still, there are opportunities to work as research assistants both in the field and in an academic setting for graduates with a master's degree.
According to the U.S. Bureau of Labor Statistics (BLS), state governments employ the highest number of zoologists and wildlife biologists, followed by the federal government. The expected job growth rate from 2010 to 2020 is 16% for this field, slightly faster than the average of 14% growth expected for all occupations. The median annual salary for zoologists and wildlife biologists was $57,430. Those who worked for the federal government earned the highest salaries at a median of $71,110. Please note, though, that the actual starting salaries and job opportunities can vary based on location, level of education, work experience, the specific employer, and the economic climate.
Other Online Science and Math Programs