Best Online Master's Degrees in:

Renewable Energy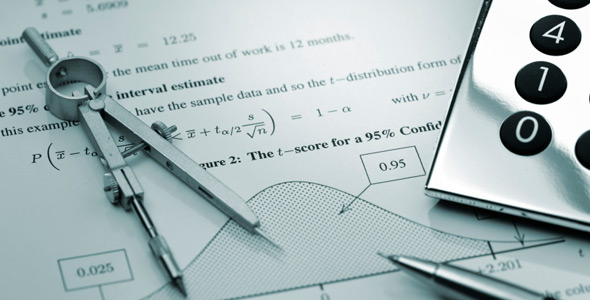 Editor's Picks: Online Schools for Renewable Energy
Value
The University of Denver was selected as the best online master's degree in renewable energy for value. Ranked as one of the top 100 universities in the nation by U.S. News & World Report, this private four-year institution has also expanded its online degree offerings in recent years. By upholding its rigorous academic standards and selecting only the highest quality faculty for their distance learning programs, the school offers graduates a valuable degree. In fact, according to PayScale.com, University of Denver graduates can expect an average ROI of 6.7% with financial aid considered.
Featured Online Programs
Flexibility
The best online master's degree in renewable energy for flexibility is Carrington College. A school system primarily focused on serving the educational needs of working adults and nontraditional students, Carrington's online classes are set up in an asynchronous format. This allows students to log in to the virtual classroom, access course materials, complete assignments, and participate in discussion boards as fits in with their personal and professional schedules. There are no required login times and the online classroom is available 24/7. In addition, students have the ability to download textbooks and other electronic resources from any location they have Internet access.
Career Support
The University of Denver was awarded the title of the best online master's degree in renewable energy for career support. Students at this top-ranked private university have access to the same full-time career support staff and electronic resources that their on-campus counterparts do. These services include career and major exploration, job and internship placement assistance, mock interviews, cover letter and resume editing, video resources, and podcasts. Distance learners who can travel to campus also have the opportunity to participate in recruiting events and job fairs throughout the school year. All of these services contribute to the University of Denver's place at the top of this category.
Financial Support
The award for the best online master's degree in renewable energy for financial support was given to the University of Denver. The National Center for Education Statistics reports that 85% of incoming students received financial assistance. Some grant and/or scholarship aid was awarded to 83% of students who qualified for assistance. In addition, 41% of students took out loans to finance their higher education, mostly in the form of federal loans. The student loan default rate at the university was a low 2.4% in 2009, demonstrating manageable levels of debt for most graduates.
Student Engagement
The University of Denver was awarded the title of the best online master's degree in renewable energy for student engagement. Ranked number 82 on U.S. News & World Report's annual rankings of the best national universities, the school has placed a great deal of value on ensuring that students, both on-campus and online, have a rich learning experience. Online students can take advantage of a number of benefits including clubs, communities, honor societies, social networking groups, tutoring services, and writing and research support.
Faculty Credentials
The University of Denver was selected as the best online master's degree in renewable energy for faculty credentials. The school's highly-ranked academic programs owe much of their prestige to accomplished faculty members. Online students will learn from the same faculty as their on-campus counterparts. In addition, the University of Denver places a great deal of importance on selecting instructors who have professional experience in their field in addition to academic expertise. This ensures that students will benefit from an education that focuses on real-world applications and problem-solving skills. For this reason, the University of Denver earned the top spot in this category.
Prior Learning Options
The best online master's degree in renewable energy for prior learning options is Marylhurst University. This private four-year institution is located just south of Portland, Ore., and serves a relatively small student body of around 1,800. Adult learners and transfer students at the graduate level can earn credit for up to eight quarter credits brought in from another regionally accredited school. In addition, students may be able to earn credit through the school's prior learning assessment or credit-by-examination programs. Certain aspects of military training may also translate to credits depending on the specific area of study. All of these opportunities placed Marylhurst at the top of our list for prior learning options.
Explore a Master's Degree in Renewable Energy
An online master's degree in renewable energy offers students the opportunity to break into a growing field of engineering that focuses on alternative energy technologies. These programs include the study of solar energy, wind power, nuclear energy, and other means of harnessing sustainable energy. Although it may vary by institution, a master's degree in renewable energy may require at least 30 credit hours of course work.
Class Curriculum
A renewable energy master's degree curriculum includes instruction in renewable energy systems, energy efficiency, energy economics, and development of next-generation systems. The objective is to give students the knowledge and skills to integrate renewable energy systems into existing infrastructure, develop new renewable energy technologies, and assess the environmental impact of products and processes. Students of a renewable energy program are likely to enroll in courses such as thermodynamics, solar engineering, thermal physics, energy materials, renewable energy systems, solar energy, and more. Read on for a closer look at three graduate-level renewable energy courses:
Conservation Principles. The conservation principles course teaches students how to solve problems by using fundamental engineering concepts. That includes using modeling systems that include alternative energy deployment, industrial process controls, and biomedical technologies.
Alternative Energy Technology. This course provides an introduction to the impact of energy on the economy and the environment, and it covers engineering models of various renewable energy systems. These include solar thermal systems, fuel cells, hydroelectricity, geothermal power, photovoltaics, and more.
Advanced Thermodynamics. An advanced aerodynamics course examines the application of equilibrium, first law, second law, state principle, development of entropy, and chemical potential to direct energy conversion. Students may also learn how to analyze the thermodynamics of diffusion, gravitation, electrochemical systems, and conductivity.
In renewable energy courses, students are graded based on their performance on homework assignments, research projects, quizzes, and exams. Homework assignments may involve answering questions or writing papers that test understanding of material from an scientific textbook or journal.
Building a Career
Graduates of a master's degree program in renewable energy may be qualified to work as mechanical engineers who specialize in sustainable technology. Mechanical engineers design, build, develop, test, and implement mechanical tools, engines, devices, or processes. Engineers also analyze problems and test results and oversee the manufacturing process for a new tool or device. Engineers with training in renewable energy may be employed by alternative energy companies or manufacturers of wind turbines, solar panels, or other devices that convert natural energy into electricity.
According to the U.S. Bureau of Labor Statistics (BLS), mechanical engineers earned a median annual salary of $78,160. The BLS expects employment for all mechanical engineering occupations is expected to increase 9%, or slower than average, between 2010 and 2020. Although growth is expected to be slower than average, opportunities for engineers who work in the renewable energy industry should be available because of the increasing popularity of clean energy. Additionally, engineers who specialize in renewable energy are needed to help current business convert their infrastructure to be more "green." However, keep in mind that these figures are not guarantees of job availability or salary, which is determined by the condition of the economy and the hiring agency.
Other Online Science and Math Programs