Best Online Degrees in:

Psychology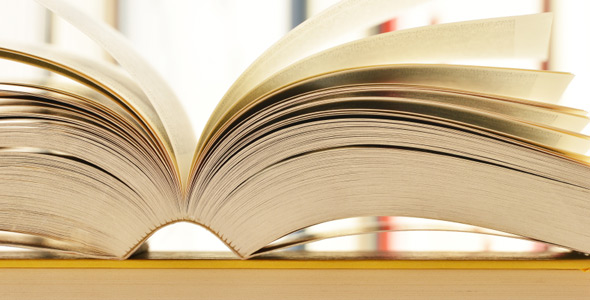 Editor's Picks: Online Schools for Psychology
Value
When it comes to maximizing value with your online bachelor's degree in psychology, look no further than the University of Maryland/UMUC Online. The school had an annual return of investment of 10.6% for bachelor's degree recipients, according to PayScale.com. The number increased to 11.8% for students who received financial aid throughout their education. The website also reported that 63% of all students at University of Maryland/UMUC Online received financial aid. In addition to a strong return on investment, the school also provides students with a number of helpful online tools and services, including tutoring and an impressive online library.
Flexibility
Ashford University receives an A+ ranking for flexibility from College Prowler. Students will take courses required for a bachelor's degree in psychology in an asynchronous online environment, which allows greater flexibility than a synchronous online environment. Students can complete weekly assignments at their own pace. They will take one course at a time for a period of five weeks each. Course content is delivered in a high-tech format.
Career Support
Ashford University knows that the working world is constantly evolving, and that your approach to your career will need to evolve as well. Ashford University Career Services will provide you with coaching and guidance that follows a seven-step process of career development. It begins with an understanding of yourself and your career goals, and then focuses on specific ways to pursue those goals and yield the best results.
Financial Support
The Online Education Database (OEDb) ranks colleges by the percentage of students who receive financial aid. Saint Leo University Online ranked seventh on the list, with 99% of students receiving some form of financial assistance. The school offers several programs, including student loans and scholarships, that provide financial assistance to match student needs.
Technology Support
College Prowler ranks the University of Phoenix number one for "Best Tech Support." This service is available 24/7, including select hours on major holidays. Students can email or call tech support staff if they need assistance.
Student Engagement
U.S. News & World Report ranks schools in the category of student engagement and assessment, and Bellevue University ranks No. 1 in this area. The school encourages students to seek advising and career guidance from psychology faculty. Students can expect instructors to respond to emails within 48 hours. Instructors schedule "office hours," and Bellevue monitors student logins to view lectures and complete course work.
Disability Support
Northeastern University was recognized by the Huffington Post as a college having one of the top learning disability programs in the nation. The college's Disability Resources Center serves students with a variety of conditions, including ADHD, Asperger's, hearing/vision loss, limited mobility, psychiatric problems, and more. Northeastern also provides comprehensive services to students with learning disabilities through the Learning Disabilities Program.
Library and Research Support
Northeastern University's libraries are home to approximately 933,000 printed volumes, 206,500 e-books, and 59,900 licensed electronic journals, according to the NU Libraries website. Online students have access to these resources as well as interlibrary loan privileges, and they can download digital resources to their iPad, Kindle, or Nook. Students can also access Northeastern's librarians via email, phone, text message, or 24/7 live chat, the website explains.
Faculty Credentials
Much separates learning in an online environment from learning in the traditional classroom. Westfield State University's faculty hold traditional academic credentials as well as experience in teaching online courses. U.S. News & World Report ranks them the highest in the faculty credentials and training category among online schools that offer psychology degrees. 81% of Westfield's faculty has at least two years of online teaching experience. Every faculty member receives online instructor training, financed by the school, which is required to teach in the online environment.
Faculty Accessibility
Ranked on College Prowler's list of schools with the most accessible professors, the University of Phoenix wins in the category of faculty accessibility for online psychology bachelor's degrees. The University of Phoenix understands that online students need support and that the communication flow between professors and online learners is vital to the educational experience. Professors are easy to contact, available via email, and guarantee quick response rates.
Alumni Engagement
Penn State offers an exceptional network of students and alumni, boasting one of the largest alumni associations in the world. Traditional and online students alike become "Penn Staters," part of an institution with 150 years of experience in teaching, research, and service. Graduates are part of a network of more than 500,000 alumni, which undoubtedly provides opportunities for growth and involvement beyond years in school.
New Online Student Orientation
Southern New Hampshire University's online orientation course ensures students are prepared for online learning with academic policies, advising, and student support tutorials. Southern New Hampshire University works to ensure all technical requirements and specific student concerns are addressed before the start of a degree program with FAQs, course demonstrations, and Blackboard familiarization tutorials.
Explore a Bachelor's Degree in Psychology
If you like to talk to people and try to figure out what's going on in their heads and what led to their thoughts or actions, you may want to consider turning this into a career and using what you learn about people to help them prevent, cope with, and overcome mental, behavioral, and emotional issues and disorders. Earning an online bachelor's degree in psychology can be the first step toward your career. On average, an online psychology bachelor's degree can be earned in four years. However, the amount of time it takes you to complete a degree program will depend on several factors, such as the requirements of your particular program, whether you are a full-time or part-time student, the number of transferable credits you have and can apply toward your degree, and your ability to pass each class and progress through the program.
Class Curriculum
The curriculum for a bachelor's degree in psychology will focus on human behavior and mental processes, covering disorders and their determining factors while developing critical thinking, conflict management, and evaluation skills. Each program will have a unique curriculum, but here are a few of the courses you can expect to see in just about every program:
Developmental Psychology. This course will teach you about the psychological effects that aging and developing can have on an individual. You will learn about theories, methods, and problems pertaining to people's psychological development.
Psychology of Thought. This course will teach you about the human thought process and how it relates to comprehension, memory, and problem solving. You will learn about how people process information and develop ways to handle challenges, and how to analyze an individual's thought process.
Social Psychology. This course will focus on how social interactions affect a person's psychology. You will learn about the impact that these interactions have on behavior, self-identity, attitude, and perception.
As you work toward earning your online bachelor's degree in psychology, you can expect to spend a significant amount of time studying theories, techniques, and methods pertaining to multiple aspects of psychology, such as behavior, personality, psychological abnormalities, and cultural influences. You may also have assignments which provide details about an individual and require you to evaluate them, determine their psychological state, and develop ways to help and treat them.
Building a Career
Once you earn your bachelor's degree in psychology, you should have an understanding of human behavior and mental process and the factors that influence each of them. You should also know how to evaluate individuals and recognize, diagnose, and treat problems, disorders, and habits. This knowledge can be used toward many careers, such as a social worker or correctional treatment specialist. Even though your degree may qualify you for these positions, it doesn't guarantee employment.
The U.S. Bureau of Labor Statistics (BLS) shows that social workers are expected to have a 25% increase in employment through the year 2020 and earn an average of $42,480 a year. The BLS shows that correctional treatment specialists are expected to have an 18% increase in employment through the year 2020 and earn an average of $47,200 a year. Keep in mind that your income will depend on factors such as the industry you work in, your employer, your location, and your level of experience.
Practicing psychologists are required to have a master's or doctoral degree and obtain a license or certification from their state to practice. Most individuals with a bachelor's degree in psychology will use it toward a graduate degree and specialize in a particular area of psychology. The BLS is expecting psychologists to have a 22% increase in employment through 2020 and earn an average of $68,640 a year. Your income will depend on the factors listed above as well as your specialization and the size of your client base.
Other Online Liberal Arts Programs