Best Online Degrees in:

Writing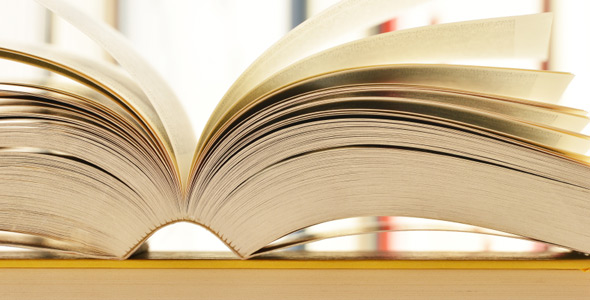 Editor's Picks: Online Schools for Writing
Value
The award for best value of an online bachelor's degree in a writing discipline goes to the University of Colorado Denver. The school had an annual return on investment of 8%, with the number increasing to 9% for students who received some sort of financial aid during their education. The University of Colorado Denver provides its online students with value by providing them with an identical curriculum and diploma as its traditional, face-to-face students.
Flexibility
Full Sail University wins our award for flexibility in an online bachelor's degree in writing by developing its own online learning environment from the ground up to provide the most student-focused learning environment available. Full Sail allows online students one-click access to instructors, access to online lectures at the student's convenience, and collaborative tools that give students the means to meet, share, and receive feedback from fellow online learners. The school also earned an A- rating from the student rankings website CliffsNotes.com.
Career Support
Full Sail University also took out award for best career support by providing a curriculum that gives students real-world career training, in addition to a step-by-step career development program that continues even after graduation. The school's Global Professionalism Standard (GPS) program is implemented throughout all degree programs to track a student's timeline, respect for peers, preparedness, attentiveness, and compliance with other school policies. Students can also speak with industry specific career advisors as well to discuss career planning.
Financial Support
The award for best financial support goes to the
Southern New Hampshire University. According to the National Center for Education Statistics, the school awarded some sort of financial aid to 96% of incoming freshman. The NCES also reported that the school was able to award 63% of its total student body with some form of grant or scholarship aid during the same school year. On average, those who secured grant or scholarship aid received $10,248.
Technology Support
Southern New Hampshire University wins the award for best technology support by providing all of its online students with unmatched technical support for an online bachelor's degree program in writing. The school provides free, 24/7 technical support to all of its online students. Students can access live phone or chat support through the school's online student portal.
Student Engagement
Full Sail University wins our award for best student engagement by providing its online student body with an unmatched level of access to faculty, and fellow online students. Students have one-click access to instructors, and also have access to guest lectures from working professionals in the field. Student can use collaborative tools available through the school's online portal to connect with fellow online learners to receive feedback on projects.
Library and Research Support
Full Sail University wins our award for best library and research support for an online bachelor's degree in writing. The school's extensive Media Center is designed to support the needs of both online as well as it does its on-campus students. The center provides students with easy online access to a comprehensive collection of necessary publications and digital research databases.
Learning Support
Full Sail University wins our award for best learning support for its Project Launch Box program. Through the program, all Full Sail students can receive an Apple MacBook Pro at a deep institutional discount. The computer comes with all the software you need during your time at Full Sail, and allows students to take full advantage of the tools, media, and lectures offered by the school.
Faculty Credentials
The award for best faculty credentials goes to Southern New Hampshire University. The school provides the same curriculum and degree to online learners as they do traditional, face-to-face students. SNHU Online has an accomplished faculty and online program that has been recognized by U.S. News & World Report and Fast Company for its faculty and innovative online education delivery, according to the school's website.
Faculty Accessibility
The award for best faculty accessibility goes to the University of Colorado Denver. The school allows students to view online lectures at their convenience, and even allows students to access lectures, discussions, and explanations as many times as they need. Online students can also connect with faculty members through online chats, email, and in group discussions.
Alumni Engagement
The award for best alumni engagement for an online bachelor's degree in writing goes to Union Institute & University. Graduates have access to a number of benefits that include two alumni databases, career counseling, and a number of online job search boards.
New Online Student Orientation
Full Sail University wins our award for best new online student orientation. The school offers a unique Test Drive feature, which actually allows individuals to see exactly what an online learning experience will be like at the school, before enrolling. The free Test Drive feature breaks down the entire learning experience, from understanding the online student portal, to taking an online course, to completing assignments, and more.
Explore a Bachelor's Degree in Writing
If you love to write and have a knack for it, you may want to consider earning an online bachelor's degree in writing to refine your skills and start a career doing something you love. In many cases, a bachelor's degree can be earned in around four years. However, the amount of time it takes you to earn your degree will depend on factors such as whether you attend school full-time or part-time, how well you're able to pass each course and progress through the program, how many credits you have earned in the past and are able to transfer and use toward your degree, and the specific requirements of your program.
Class Curriculum
As you pursue an online writing degree, you will learn how to write in a variety of styles, including creative, business, technical, and news writing. Students also typically learn how to write fiction, nonfiction, and poetry. Each program's curriculum will differ, but these are some of the more common courses found in a writing degree program:
Creative Writing. This course will introduce you to multiple forms of creative writing, including poetry, short fiction, and screenplay. Students will learn how to develop characters and plots and learn about techniques used in each genre.
Technical Writing. This course will focus on the principles and techniques that apply to technical writing. Students will learn how to analyze the audience, translate technical jargon into common language, organize information, and incorporate graphic aids.
News Reporting and Writing. This course will introduce the basic skills needed to gather and use information for a news report. Students will learn about objectivity, clarity, and style.
As a writing major, most of your assignments will require you to show your understanding of the topic being covered and demonstrate your writing ability in the form of essays, papers, and reports. Many programs will also incorporate exams covering material from your textbooks.
Building a Career
Earning an online bachelor's degree in writing can open the doors to a wide range of career opportunities. Being able to write properly is a skill desired in just about every industry. Online and print publications such as newspapers, magazines, and websites need talented writers and reporters to produce articles and content that will captivate, inform, and entertain their audiences.
Businesses hire writers to create memos, newsletters, press releases, and proposals. You may also seek a career as a technical writer creating documents such as training materials, instruction manuals, and information packets consisting of detailed and technical information and industry-appropriate jargon mixed with common language to make it all easily understood. This degree should also give you the skills needed to pursue a career as a creative writer, producing novels, short stories, children's books, screenplays, or poetry. Keep in mind that despite the industry or type of writing position you choose to pursue, earning your degree doesn't guarantee you will be able to find employment or that you will find success as a published author or poet.
The U.S. Bureau of Labor Statistics (BLS) provides occupational information about reporters, technical writers, and authors. According to the BLS, there is an expected decrease in employment for reporters by 8% through the year 2020, but employment is expected to increase by 17% for technical writers and by 6% for authors.
The BLS also shows that the average annual income is $34,530 for reporters, $63,280 for technical writers, and $55,420 for authors. Remember that your income will be based on several factors, such as your level of experience and skill, the industry you work in, your employer, and your geographical location. Also, for authors, your income will depend on how successful you are and how many people buy your work.
Other Online Liberal Arts Programs