Best Online Degrees in:

Counseling Psychology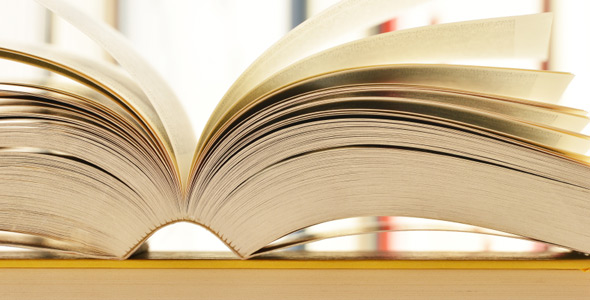 Explore a Bachelor's Degree in Counseling Psychology
Counseling psychology is a field of study that is concerned with helping people of all ages overcome personal distress and maladjustment through therapeutic treatments. This branch of psychology is as large and all-encompassing as clinical psychology, but tends to have more of a client focus than an illness focus. In other words, while counseling and clinical psychologists both treat psychological disorders and share many of the same roles and responsibilities, clinical psychologists have a tendency to approach their clients from a medical perspective while counseling psychologist take more of a generalist approach. Also, clinical psychologists tend to work with more patients with severe mental illnesses while counseling psychologists tend to work with relatively healthy individuals with emotional, social, and vocational concerns.
A bachelor's degree in psychology with an emphasis in counseling psychology can equip students with a general background in psychological principles, while highlighting the central tenets of the counseling psychology approach. For those who eventually want to pursue graduate study in order to earn a professional license, this undergraduate degree can serve as adequate preparation. Most bachelor's degree programs in psychology are designed to be completed in four years of full-time work, but program length may vary depending on the school. Students may be able to complete their degree program in less time if they transfer in prior credits or enroll in an accelerated program.
Class Curriculum
In any undergraduate psychology curriculum, students learn the history, methods, applications, and ethical and legal issues in psychology. For a well-rounded education, students also complete general education requirements in college writing and communication, mathematics, the social and behavioral sciences, humanities and fine arts, and the natural sciences. Students typically take an introductory psychology course, human or lifespan development, abnormal psychology, psychology statistics, research methods in psychology, and may also take the following:
Introduction to Counseling Theories. In this course, students examine the major theoretical perspectives that guide the practice of counseling psychology, as well as their historical perspectives. Students study how counseling is done, including how counseling psychologists assess patients and build relationships with them, and the different types of psychotherapy approaches.
Personality Theory. This course explores how personalities are modeled as well as how people's personalities are shaped, from both a social and biological perspective. As students explore each perspective, they will learn how each one makes assumptions about human nature based on that particular model.
Multicultural Issues in Psychology. In this course, students look at how a person's culture, and identity within that culture, impacts their attitudes, beliefs, and actions, particularly their interactions with other people. Students learn strategies for working with diverse populations and will be exposed to some of the most significant research pertaining to the psychology of gender and race/ethnicity.
Homework and projects in a counseling psychology degree program tend to be writing- and research-intensive. However, students stretch their analytical skills and use mathematical principles in courses like statistics. At the undergraduate level, students learn and practice the essential research methods that they will build upon in graduate study. Students may be asked to write literature reviews for various topics in psychology, to conduct surveys for quantitative research, or to conduct interviews for projects requiring qualitative research.
Some programs require or encourage participation in an internship. Internships take place at approved sites, such as mental health facilities, substance abuse treatment centers, and nonprofits, and give students an opportunity to observe licensed counseling psychologists in action, as well as hone their own skills in assessment, intervention, and counseling while under supervision. Students may also intern at universities and help out with graduate-level research projects.
Building a Career
While a bachelor's degree in counseling psychology is an excellent way to prepare yourself for future graduate study, keep in mind that you generally must hold a Ph.D. to become licensed as a counseling psychologist or even to enter most research careers. Requirements for licensure vary by state, but in general, you must have a doctoral degree, must have completed an internship, and have a prescribed amount of professional experience before you can be issued a license to practice independently as a counseling psychologist, according to the U.S. Bureau of Labor Statistics (BLS). To boost their job prospects, some practicing counseling psychologists pursue voluntary board certification in counseling psychology through the American Board of Professional Psychology, since some employers at hospitals and clinics do require or prefer board certification.
The median yearly salary for clinical, counseling, and school psychologists was $66,810, the BLS noted. Salaries vary depending on your level of experience, where you live, the size of your employer or the size of your client base, and other considerations. Clinical, counseling, and school psychologists can expect 22% job growth, the BLS projects.
As an alternative, counseling psychologists may pursue an academic career, which also typically requires a terminal degree in the field. Salaries for faculty who worked in graduate departments of psychology were $114,246 for full professors, $75,366 for associate professors, $64,509 for assistant professors, $52,481 for lecturers and instructors, and $87,298 for all faculty ranks, according to data from an American Psychological Association survey. Those who pursue teaching careers may start out as an adjunct instructor and work their way up to full tenure based on their qualifications, research background, and experience.
Other Online Liberal Arts Programs