Best Online Degrees in:

Spanish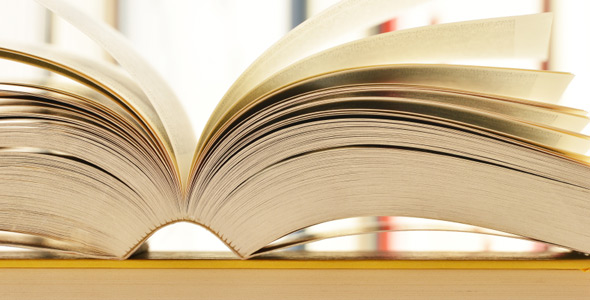 Editor's Picks: Online Schools for Spanish
Value
Arizona State University Online wins the award for best value for an online bachelor's degree program in Spanish. The school ranked highest among online universities and colleges offering online Spanish programs according to PayScale.com's education value rankings. The school had an annual return of investment of 8.2% for bachelor's degree recipients, while the number rose to 10.1% for students who had received financial aid throughout their education. The website also reported that 69% of all ASU students received financial aid.
Featured Online Programs
Flexibility
Mercy College wins our award for flexibility because the institution allows online students to receive the same high-quality education as students participating in a traditional bachelor's degree in Spanish at one of its traditional campuses. College ratings website CollegeProwler.com shows that students gave the college a score of 9.09 out of a possible 10 points for the most manageable workloads. Mercy online programs allow students to adjust their workload to suit their schedule best, and complete the program at their own pace.
Career Support
The award for career support goes to Arizona State University Online because of the amount of support offered to students looking employment after completing a degree. Students can connect with a career advisor online during a three-hour window each week day, and also attend webinars covering job-related topics several times a semester. Students and graduates can also search job postings through the Sun Devil Career Link webpage at their own convenience.
Financial Support
When it comes to providing students with the financial support needed to pursue their education dreams, the award goes to Cedar Crest College. According to the National Center for Education Statistics' College Navigator website, 84% of the school's students received some type of financial aid. Prospective and current students can also contact Cedar Crest's student financial services through a number of different methods to discuss tuition and financial aid.
Technology Support
Arizona State University Online strives to provide students with the best technology and support available in online learning. The school earned our award for providing 24/7 tech support, and offering hundreds of software titles to students at no cost through the school's online My Apps store. They also provide a special Help Center website to provide basic trouble shooting for problems with Blackboard features.
Student Engagement
Arizona State University Online also won the award for student engagement and activities for its unique ability to get online students from around the globe in touch with one another. Once a student is enrolled, they have access to the school's Spark mobile community Web and phone application. The app instantly allows students to see other ASU Online students and alumni in their area. The school also features its own Facebook site built to allow students to interact with one another without affecting students' personal Facebook pages.
Disability Support
When it comes to helping students with learning or physical disabilities succeed in their education, Arizona State University Online realizes that supporting its online student body is equally important to helping its traditional student body. The school wins our award for disability support for providing students with access to the school's very own disability resource center to help the student obtain any services or accommodations needed to earn their degree.
Library and Research Support
The award for best library and research support goes to Arizona State University Online for providing a phenomenal amount of resource material to online students. The school provides its entire physical library online, and also allows students to connect with a special subject librarian assigned to their specific academic discipline. Additionally, the school also provides its "Ask a Librarian" feature to students who have general resource or research question. The service is available 24/7 via email or live chat.
Learning Support
The award for learning support goes to Mercy College for its high student ratings in areas pertaining to learning support. Current and former students gave the school a number of high ratings in areas like, Smartest Professors, Most Caring Professors, and Professors Most Interested in the Classroom on the ratings website CollegeProwler.com. Students also gave the school a score of 8.99, out of a possible 10, in Best Overall Student Experience.
Faculty Credentials
The award for best faculty credentials and qualifications goes to Arizona State University Online for bringing the same quality education from their face-to-face programs to online learning. The school is ranked No. 37 among all online schools by U.S. News & World Reports in faculty credentials and training. In most courses, students are able to watch streaming video of actual classroom lectures at their own convenience.
Faculty Accessibility
Arizona State University Online also took the award for faculty accessibility and involvement for the school's exceptional educational staff. According to U.S. News & World Reports, the online student to faculty ratio is just five-to-one. Online students have access to the same high-quality curricula as traditional students, while providing its online student body with 320 instructors strictly working with online students.
Alumni Engagement
Mercy College wins the award for alumni engagement for its extensive list of alumni benefits and involvement with former graduates, both online and traditional. Alumni perks include discounts from Hewlett Packard, special savings on insurance through Liberty Mutual, rental car discounts, and special banking promotions through Citibank. Alumni are also regularly updated on Mercy news, events and volunteer opportunities.
Prior Learning Options
Northern Arizona University Online wins our award for helping students transfer into a program with previous education experience. The school provides an online hub for prospective students who are hoping to transfer previous college credit gained elsewhere towards a degree with NAU. Prospective students can search for an academic advisor by specific program, or can contact the Student Service Center by phone or email with general questions. The school also features a program for students transferring to the institution from an Arizona-based community college, called the 2NAU program.
New Online Student Orientation
Arizona State University Online understands the importance of helping online students settle in to their respective programs quickly. The school wins our award for new student orientation by providing several different ways to become acclimated with everything from software, to courses, to professors. Before students begin classes they can participate in a number of tutorial videos through a dedicated website that provides tutorial videos designed teach students the use of all the school's online resources and tools.
Explore a Bachelor's Degree in Spanish
A Spanish degree will cover the language, literature, and art of Spanish culture through composition, linguistics, and cultural history studies. A Spanish degree may cover Spain, Portugal, and Latin America, as well as Afro-Latino history, literature and culture. Spanish degree programs may offer study abroad programs in Spain, Portugal, and/or Latin America, and graduates may find positions as language teachers or translators, or may use Spanish along with another course of study.
Class Curriculum
A Spanish degree requires extensive course work in Spanish language and Hispanic heritage, such as Spanish and Spanish American civilization, literature, art, and film. Further course work may depend on a discipline within the major, like linguistics, Hispanic studies, or Hispanic literature. Students may also take courses in Spanish politics, economics, and health.
Spanish Literature. Hispanic literature covers linguistic, rhetorical, organizational, and analytical skills in Spanish composition, through Spanish reading. Literature courses are usually broken into surveys like 18th and 19th Century Spanish literature and 20th and 21st Century Spanish Literature.
Spanish Civilization. Spanish civilization covers the historical, social, and cultural aspects of Spain. Other courses may be taken in Spanish American civilization or Latin American civilization, and may require students to develop perspectives of cultural analysis.
Spanish Linguistics. Spanish linguistics covers the syntax, phonology, meaning, and variations in Spanish. Further study may cover second language acquisition and semantics.
Instructors in various Spanish language courses may assign groups to collaborate on and develop Spanish comprehension and oral practice. Reading course work may be assigned for Spanish comprehension, composition, and review of grammar structure. Students may also be required to write theoretical essays discussing topics touched upon in lecture.
Building a Career
According to the U.S. Bureau of Labor Statistics (BLS), the median pay for interpreters and translators is $43,300. The BLS also reports that employment for translators and interpreters is expected to increase by 42% between 2010 and 2020. Interpreters may work in schools, hospitals, courtrooms, and private businesses.
The BLS reported that foreign language and literature teachers at a college, university, or professional school level had an annual mean wage of $66,190. These professionals must have earned a graduate degree to teach at the college level, with the Ph.D. being the preferred requirement. Wages and employment are not guaranteed and depend on factors including employer, area, experience, and position.
Other Online Liberal Arts Programs