Best Online Degrees in:

School Psychology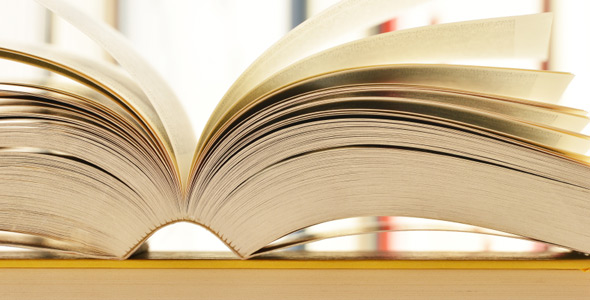 Explore a Bachelor's Degree in School Psychology
School psychology is the study of the human mind and behavior in educational settings. Online school psychology degrees equip students with the skills and knowledge they need to address social, emotional, and behavioral problems that prevent children and teens from learning effectively in public and private K-12 classrooms. Online school psychology programs teach students strategies for promoting academic success in at-risk youth through interventions, and equip them to partner with teachers and parents for the benefit of the child.
Online bachelor's degrees in psychology with an emphasis in school psychology serve as a great foundation for future graduate study in the field. Students are introduced to the field of psychology and behavioral studies, and also get to specifically explore topics in child and adolescent development. Most bachelor's degree programs are set up to be completed in four years, but program length may vary depending on the school, the amount of prior credits a student transfers in, or if the student attends the program part-time.
Class Curriculum
Students in a bachelor's-level psychology program will start out taking general education courses in mathematics, college writing, communications, humanities and fine arts, and the natural and social sciences. They will also begin building a foundation in psychology, taking introductory psychology, abnormal psychology, counseling, social psychology, personality theory, measurement and evaluation, laws and ethics in psychology, and statistics in psychology. Students also often take the following core courses:
Human Development in Childhood and Adolescence. This course examines the developmental changes that take place in children, teens, and young adults. Students look at how children mature socially, biologically, and cognitively.
Psychology of Learning. In this course, students are introduced to theories of learning and memory, emphasizing cognitive science and theories of motivation. Students are also exposed to different types of learners and the learning styles that are most effective for these learning types.
Social Influences on Behavior. This course explores how social influences impact a person's attitudes, beliefs, and ultimately, behavior. Specific topics that might be explored include how social influences are connected to discrimination, prejudice, and stereotypes; how children relate to one another interpersonally; how people behave in groups; and how outside stress impacts behavior.
The types of homework and projects a student receives in a psychology program will depend on the course and instructor. Professors may assign a sheet with descriptions of symptoms and behavior and ask students to identify the mental illness or psychological disorder being described, or vice versa. Writing-intensive assignments are common, and students may be asked to write papers and essays on a variety of topics in school psychology. For instance, an instructor might ask a school psychology student to write about an appropriate intervention for a scenario in which a student with a background in the foster care system has been having angry outburst in class, or a scenario in which a student with ADHD is having difficulty doing in-class assignments.
Many bachelor's programs in psychology incorporate a senior capstone project, in which students choose a particular topic involving a real-world social issue in school psychology, conduct research on the issue, and write about it in-depth, coming to a reasonable conclusion based on the evidence presented in the research and the student's own findings. When assembling this project, students are often asked to draw from what they have learned in the past four years of their education in psychology. Last but not least, psychology degree programs often incorporate field work, where students get to shadow working psychologists at various approved sites, including mental health, social services, and child development settings.
Building a Career
A bachelor's degree alone will not be enough to qualify you for a position as a school psychologist. School psychologists must have a master's, specialist, or doctoral degree in school psychology to qualify for such positions, according to the U.S. Bureau of Labor Statistics (BLS). However, a bachelor's degree in psychology with an emphasis in school psychology or child and adolescent development can be excellent preparation for future graduate study. In addition to holding an advanced degree, school psychologists must be licensed or certified by the state they live in to work in schools, the BLS explains.
The median yearly salary for clinical, counseling, and school psychologists was $66,810, the BLS notes. Salaries will vary based on where you live, your level of experience, the size of your employer, and other factors. Job growth of 22% is projected for clinical, counseling, and school psychologists, with employment growth for school psychologists stemming from an expected increase in the overall number of students and rising demand for professionals who will work with students who have special needs, learning disabilities, and behavioral problems, the BLS explains.
Other Online Liberal Arts Programs