Best Online Degrees in:

Sociology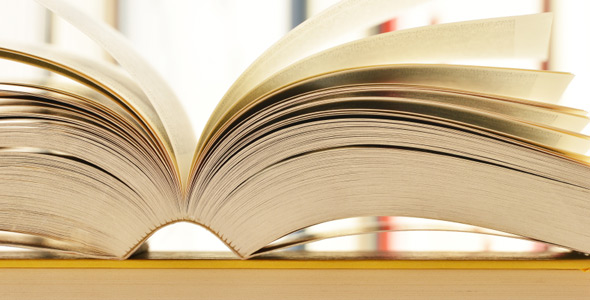 Editor's Picks: Online Schools for Sociology
Value
When it comes to maximizing value with your online bachelor's degree in sociology, look no further than the University of Maryland/UMUC Online. The school has an annual return of investment of 10.6% for bachelor's degree recipients, according to PayScale.com. The number increased to 11.8% for students who received financial aid throughout their education. The website also reported that 63% of all students at University of Maryland/UMUC Online received financial aid. In addition to a strong return on investment, the school also provides students with a number of helpful online tools and services, including tutoring and an impressive online library.
Flexibility
The University of Michigan—Dearborn wins the award for Flexibility. The program offers expert faculty, expansive opportunities for networking, and the flexibility of evening and on-line courses, all from a highly-ranked program. The degree is open to students of all undergraduate majors and all levels of work experience. You may complete the program on campus, on-line, or any combination of the two (Concentrations are optional, and most require a campus presence).
Career Support
While earning a degree is an essential part of online education, Arizona State University Online understands that the journey doesn't end there. Our award for best career support goes to ASU Online for a number for reasons, one of those being that students can connect with a career advisor online each day. ASU Online also provides live webinars that cover several job-related topics several times a semester, while the school's Sun Devil Career Link provides a comprehensive job search portal where students can find open positions.
Financial Support
The Online Education Database (OEDb) ranks colleges by the percentage of students who receive financial aid. Saint Leo University Online ranked seventh on the list, with 99% of students receiving some form of financial assistance. The school offers several programs, including student loans and scholarships, that provide financial assistance to match student needs.
Technology Support
Arizona State University Online earned our award for best technology and tech support for its extensive online education tools and around-the-clock support. ASU Online provides all students with access to hundreds of software titles that can be downloaded at no cost through the school's My Apps store. Online students also have access to the school's Help Center webpage, and can get one-on-one support from the help desk by phone or live chat 24/7.
Student Engagement
The award for student engagement and assessment goes to Fort Hays State University. The school ranked No. 6 in U.S. News & World Report's Top Online Bachelor's Programs specifically in student engagement and assessment. The school puts an emphasis on providing online students with several ways to communicate with professors and fellow students, while also offering a number of mediums interact on various homework and courses. The school also offers a variety of regularly updated course content through Apple's iTunes as well.
Disability Support
Providing support for students with disabilities is equally important in online learning as it is in traditional learning. Arizona State University Online understands this, earning the award for disability support goes to ASU Online. The school has its own disability resource center that provides a point of contact for prospective or current students with learning and physical disabilities.
Library and Research Support
When it comes to library and research support for online bachelor's degree programs in sociology, Arizona State University Online offers truly exceptional resources. The school earns the award by offering its entire physical library catalogue online. In addition, the ASU library has assigned librarians to work with specific academic disciplines that online specific students can contact to help them narrow resources for their field of study. All online students also have access to the school's 24/7, "Ask a Librarian" feature that provides assistance through email or live chat for general library resources.
Learning Support
Arizona State University Online also won the award for learning support. The school ranked No. 1 in student services and technology in U.S. News & World Report's Top Online Bachelor's Programs rankings. Among other things, the institution earned a perfect score for offering live tutoring and streaming video to all online students.
Faculty Credentials
Among online institutions offering a bachelor's degree program in sociology, California State University – Chico won the award for best faculty credentials and qualifications. The institution has been offering bachelor's degrees entirely online since 2000, and was ranked No. 14 by U.S. News & World Report in its Top Online Bachelor's Degree Program rankings in faculty credentials and training. An impressive 82% of the school's online faculty has at least two years of online teaching experience, while the all online instructors are required to receive online teaching instruction before working with students.
Faculty Accessibility
Arizona State University was chosen as the winner of our faculty accessibility and involvement award. All online students have access to the same curricula as ASU's traditional students that are administered by 320 online-specific instructors. In addition, U.S. News & World Report states that the school has an online student to faculty ratio of just 5-to-1, meaning students have a better chance of receiving individualized attention.
Alumni Engagement
Penn State University is awarded best alumni association for an online master's degree program in finance. Penn State has a graduate body that forms a worldwide network of more than 500,000 alumni and the largest alumni association in the world with more than 164,000 members. The first year of alumni association membership is free after graduation. As a Penn State Alumni Association member, students have access to volunteer and friendship opportunities, and professional networking through LionLink.
New Online Student Orientation
With a dedicated orientation website designed to help prepare incoming students for their online experience with the school, Arizona State University Online earns our award for new student orientation. Incoming students can view a number of tutorial videos designed to teach and demonstrate all of the school's online learning resources and tools. This feature concludes by helping students immediately connect with current students and alumni in their area through the school's Spark online community.
Explore a Bachelor's Degree in Sociology
Sociology majors study trends and issues in society from a number of perspectives, including criminology, education, family, gender, health, political sociology, race and ethnicity, religion, and other demographics. Professional sociologists analyze data to identify sociological problems and communicate that data to colleagues and clients through written reports or presentations. Sociologists require a master's or a doctorate degree to begin professional research. A bachelor's degree in sociology may be acceptable for work as a sociology research assistant or in fields like social services or sales and marketing.
Class Curriculum
Sociology requires basic course work in English, foreign language, political science, and natural sciences. Major-specific introductory course work requires social statistics, research, sociological theory, and social demographics. Advanced course work may include: globalization and social media, comparative politics, criminology, criminal justice, social psychology, and health systems. The following are a few examples of sociology courses:
Social Statistics. Social Statistics covers data analysis, inference, correlation and regression, estimation, and graphical and numerical representation of data. Students learn to summarize, describe, estimate, and interpret for use in sociological research.
Social Demography. Social Demography covers the social causes and consequences of population processes, or population change and its meaning and implications. Students learn to think critically about demographic information, through themes such as fertility, migration, age, sex, and family.
Sociological Theory. Sociological Theory covers theoretical foundations in sociology, beginning with classical theorists as an introduction to contemporary social theory. Topics include the transformation of modern society, the relationship of individual and social institutions, the role of social structures, and critical theory.
Students may be required to complete exercises in social topics by collecting data in order to practice research methods and data analysis. Students may be required to read contemporary research and academic articles on topics discussed in class, and complete problem sets related to reading, methods learned in lecture, or related to corresponding laboratory work.
Building a Career
The U.S. Bureau of Labor Statistics reports that the median annual wage for sociologists is $72,360, and the median annual wage for social scientists and related workers is $67,090. Employment for sociologists is expected to increase by 18% between 2010 and 2020, and 18% for social scientists and related workers. Most sociologists work in research and development or in colleges and universities.
Sociologists may specialize in a topic like health, crime, education, race and ethnicity, family, population, gender, poverty, or age demographics. Sociologists use research in these topics to solve social problems and frame or develop public policy. Social, political, and business organizations need sociologists for various social issues and programs.
Other Online Liberal Arts Programs