Best Online Degrees in:

English Composition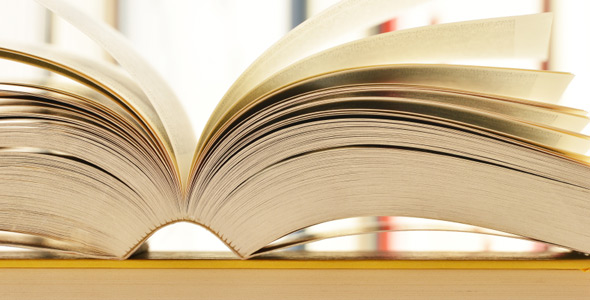 Explore a Bachelor's Degree in English Composition
English degrees with an emphasis or specialization in composition are designed to strengthen a student's overall skills in written communication. English composition is closely intertwined with literature, and aside from learning the essentials of clear and understandable writing, students are often asked to read and write about various literary texts by significant classic and contemporary writers. Students learn methods of skillfully crafting their writing for different audiences and for different purposes, such as to persuade, inform, explain, or tell a story. They also learn the key elements of effective writing.
A bachelor's degree in English composition typically requires four years of full-time study. However, students can complete the degree more quickly by enrolling in an accelerated program or by transferring in prior credits, such as from a community college or AP classes taken in high school. Students who are only enrolled part time, or who must take a lighter course load that what is required to complete the degree in a standard timeframe may take longer than four years to complete the program.
Class Curriculum
Students typically start out taking general education requirements, such as college algebra, the social and behavioral sciences, foundational courses in college writing, speech communication, computer literacy/computer science, and the physical and natural sciences. Core courses in English will include literature courses, such as upper-level American and British literature; courses that focus exclusively on significant writers, such as Chaucer, Shakespeare, or Milton; or course that focus on literary works from a particular timeframe, such as the Victorian era. In addition, students may take the following core English composition courses:
Creative Writing. In this course, students learn the fundamentals of fiction and poetry writing, and do frequent writing exercises to hone their creative talents. Students study the works of significant historic and contemporary writers and examine the stylistic considerations and techniques that make these writers so effective and their material so compelling.
Technical Writing. This course teaches students how to break down complex technical concepts into clear, straightforward language that is understandable to a specific audience, such as a technical, scientific, or corporate audience. Students may also learn techniques for speaking with subject matter experts and including their input when writing on an unfamiliar topic.
Literary Criticism. In this course, students learn how to critically examine, describe, and interpret a written work. Also, students look at the history of critical commentary on literature as well as various critical approaches, scholarly and otherwise.
As you might expect, homework in an English composition degree program is reading- and writing-intensive. Students will be reading a large number of written works by various authors, many of which in antiquated language or a complex writing style that does not always make for a quick and easy read. Professors will ask students to write essays on the structure and themes of these written works. In-class writing assignments are commonplace in creative writing, short story writing, fiction writing, or nonfiction writing courses.
Some courses will even require a final project. For instance, a technical writing course may require a student to write a mock employee handbook, how-to manual, or website, using the concepts he or she has learned in class. Finally, some English composition degree programs encourage or require an internship where a student can put their writing skills to use at a real organization, such as a literary agency, a literary magazine, book publisher, or any other organization where writing skills are required.
Building a Career
Some of the most fitting careers for those with a degree in English composition are writers and authors, editors, and technical writers. Writers and authors are a varied group, and include copywriters, biographers, novelists, songwriters, playwrights, and screenwriters, according to the U.S. Bureau of Labor Statistics (BLS). Many make a living as freelance writers, or self-employed writers who pick up various assignments for online and print media.
Salaried writing jobs typically require a minimum of a bachelor's degree in English or another writing-intensive area such as journalism. The median yearly salary for authors and writers was $55,420, the BLS noted. Salaries for writers and authors working in the advertising, public relations, and related industries were higher, averaging $62,260, the BLS added.
Editors proofread, edit, revise, and fact-check content for print and online media, and direct the work of a team of writers, among other tasks. Their median yearly salary was $51,470, the BLS noted. While some employment growth is expected in online media, the field is expected to remain stagnant due to the continuing decline of print media.
Last but not least, technical writing is another logical fit for those with a background in English composition and strong writing abilities. Unlike many other writing careers, technical writing is projected to see more significant employment growth, with the BLS projecting 17% job growth. Average pay is higher as well for technical writing professionals than for other writing professions, with median yearly salaries at $63,280. In specific industries, such as software publishers, computer systems design, and scientific research and development, this average is substantially higher, the BLS explains. However, remember that salaries and job projections vary, depending on the applicant's level of experience and education, as well as his or her employer.
Other Online Liberal Arts Programs