Best Online Degrees in:

Nutrition Food Science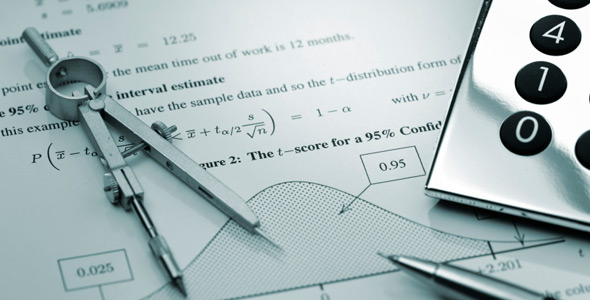 Editor's Picks: Online Schools for Nutrition Food Science
Value
Kansas State earns this award for its notably affordable education and return on investment. The public school is ranked among the best schools in the country by U.S. News & World Report, and one of the best value colleges by Princeton Review based on academics, costs, and financial aid. The Institute of Food Technologists has also acknowledged the school as being a leader in offering online education in the field of food science. Over time, students can expect to reap the financial benefits of their education, too. According to PayScale.com, the 30-year net ROI on a K-State degree is 7.4%.
Featured Online Programs
Flexibility
Kansas State University receives recognition for its range of options students have when it comes to online learning. They can choose from classes with set lecture and discussion times, or take ones that are more independent and are guided study. There also is a range of classes students can choose from, according to students, as the school is ranked among the best for online options, based on results from a College Prowler student survey.
Career Support
Just because students are off-campus doesn't mean they can't take advantage of the campus-based career services at Kansas State University, which earns this distinction. Those include career advising, training, employment connections, and job listings. Students can also access PowerPoint and video workshops online.
Financial Support
Kansas State University receives this award thanks to its generous financial aid offerings and special opportunities for online students. According to the National Center for Education Statistics, 84% of full-time beginning graduate students received financial aid, with 72% receiving grant or scholarship aid. Among the scholarship offerings, K-State has several scholarships designated just for distance learners.
Technology Support
This goes to Kansas State University for its comprehensive, easy-to-use, Web-based learning management system, and, when do you need some assistance, widely available IT help. Students can chat, call, or email the IT Help Desk until midnight most days of the week, or browse online tutorials and training.
Student Engagement
Kansas State University gets this award for providing many ways for students to connect. They can communicate with each other and their instructors, via email, chat, or a live virtual classroom. They can stay connected virtually on Facebook and via newsletters and the school's University Life Café online community. They can join the school's honor societies, which include Delta Alpha Pi Honor Society and Pinnacle Honor Society. And they can find an advocate in the Office of Student Life, which works to enhance the student experience both on and off the campus.
Disability Support
This goes to Kansas State University for its accommodations for online learners. Students can find an advocate and arrange accommodations like copies of notes, modified course materials, and extra time on tests through the school's Disability Support Services.
Library and Research Support
At Kansas State University, students can browse a database of journals and articles, get a one-on-one consultation with a librarian for research help, and request books – all online. In fact, most of the school's library services are available for its online learners, for which the school receives this award.
Faculty Credentials
Kansas State University receives this honor for its nationally ranked program and dedicated teacher training. The school is one of the best in the nation, according to recent rankings by
U.S. News & World Report, which considered the strength of the faculty in determining its rankings. Teachers have continual access to tips and training in distance learning practices.
Faculty Accessibility
Kansas State University wins points for having a comprehensive list of its Food Science Institute faculty and their contact information. Classes at the school are also kept small – the student-to-faculty ratio is 21 to 1, according to the National Center for Education Statistics, which helps instructors be more available to their students.
Alumni Engagement
Kansas State University receives t his award for helping maintain students' connection with the school long after they graduate. Through the school's Alumni Association they can still take advantage of resources like career and library services, as well as connect with fellow alumni in their area through regional clubs.
New Online Student Orientation
Kansas State University offers several opportunities for students to become familiar with its online learning environment, for which it receives this distinction. Online resources include a tour of the online features, guides covering support, training, and community membership, animated video tutorials, Web training, and informational videos about K-State's distance learning program.
Explore a Bachelor's Degree in Nutrition Food Science
For those hoping to pursue a career in nutrition food science, there are a number of bachelor's degree programs in the subject available online. Nutrition food science programs teach students the ability to understand how foods, vitamins, and minerals interact with our body's ability to function. Most programs usually place a heavy emphasis on biology, chemistry, and human physiology. Most graduates holding a degree in nutrition food science can pursue a career in a personal health organization, clinic, hospital, health club, or as a personal nutritionist. In most cases, an online bachelor's degree in holistic nutrition can be completed in three to five years, depending on the school and program.
Class Curriculum
Online bachelor's degree programs in nutrition food science provide students with a total understanding of food components, and their influence on the human body. Core courses in the program provide students with a foundation to build a comprehensive understanding of the subject matter. Students must first complete basic-level courses in human anatomy, biology, chemistry, English, and communications before moving onto major-specific courses. Major-specific courses will focus on topics like food safety, dietary supplements, metabolic diseases, and nutritional issues in health. Some actual courses offered in nutrition and exercise courses are:
Advanced Nutrition and Metabolism. In this course, students examine the metabolism and physiological actions of carbohydrates, proteins, fats, vitamins, minerals, and water. The course also provides students with an understanding of the nutritional and toxicological standard for humans.
Food Safety and Microbiology. This course includes the basic principles of food safety and sanitation, various microorganisms that cause foodborne illnesses. Students also learn about the flow of food through various food establishments, and how employees should properly handle the food.
Nutritional Biochemistry. This course examines the physiochemical aspects of energy metabolism and macro and micronutrients. Students also study various nutritional disorders, including metabolic and genetic disorders.
Most bachelor's degree programs in nutrition food science allow students to complete coursework at their own pace within an allotted time for a specific class or assignment. Most programs also require the completion of an internship with a certified or licensed dietician or nutritionist before graduation.
It is important for anyone hoping to obtain a career in nutrition or dietetics to become licensed in the state where they work. If your state does not require licensure, then becoming certified is equally as important. Requirements for certification and licensure vary, but typically include possessing a bachelor's degree in nutrition or a related field, a certain amount of supervised work experience, and the successfully passing an examination. One way to become licensed is to earn the Registered Dietitian (RD) credential administered by the Commission on Dietetic Registration. Although the designation is not necessarily required, the qualifications to earn an RD are similar to most state license requirements. Most employers also prefer dietitians to be registered as an RD as well.
Building a Career
An online bachelor's degree in nutrition food science should provide graduates with an entry-level position in nutrition or food services in either a hospital, public health clinic, long-term care facility, or a large corporations with on-site cafeterias. In some cases, graduates may find employment with a large health club or gyms. Most dietitians are typically responsible for developing individualized or group nutritional programs based on patient or client needs. Those who work in a cafeteria setting may be responsible for buying food, overseeing the kitchen staff, or handling other business related duties. Nutritionists who find employment in community nutrition usually work for public health clinics, health maintenance organizations (HMOs), and government and non-profit agencies. These employees typically focus on educating students and other groups of people about the benefits of proper nutrition, and educate them on how to maintain a proper, healthy diet.
The U.S. Bureau of Labor Statistics reports that employment for dietitians and nutritionists is expected to increase by 20% through the year 2020. The Bureau also reported the median annual income for dietitians and nutritionists was $53,250. However, entry-level positions in the field typically pay considerably less. The Bureau reported that the lowest 10% of workers in the field earned less than $33,330.
Other Online Science and Math Programs