Best Online Degrees in:

Nutrition Science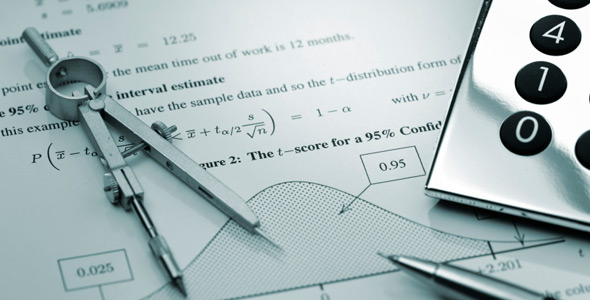 Editor's Picks: Online Schools for Nutrition Science
Flexibility
Kaplan University wins our award for flexibility for an online degree in nutrition science. The school received an A+ rating in academic flexibility from the student rankings website, CollegeProwler.com. Kaplan's unique online education platforms allow students to adjust their degree programs around their existing schedules.
Career Support
Kaplan University wins the award for career support by providing current students and graduates a number of career and job search services. Kaplan offers one-on-one contact with a career counselor to help students with career choice, resume writing, interviewing skills, and networking. In addition, Kaplan also presents a number of virtual seminars several times a year. The school earned an A- rating in the CliffsNotes.com student ratings for career services.
Technology Support
Kaplan University won our award for best technology support by providing its students with a dedicated staff member to assist students with any technical problems they may encounter. The school was ranked No. 5 by the website CollegeProwler.com in their best tech support rankings. The school also scored a 9.68 out of a possible 10 points.
Disability Support
The award for the school offering the best disability support goes to the University of Arizona Online. The school is recognized by the Huffington Post for having one of the nation's top learning disability programs in the country. Called the Strategic Alternative Learning Techniques (SALT) program, it allows those enrolled in the program to work with a specialist to develop a learning plan tailored to their needs. Students have access to tutoring services, workshops for time-management and health, and access to state-of-the-art technology.
Library and Research Support
Kaplan University won the award for best library and research support by offering online students access to more than 50,000 e-books, the Kaplan University onsite library catalog, and articles from professional, scholarly, and trade journals. Kaplan can provide book delivery and interlibrary loan services, and reference assistance via toll-free phone, email, and live chat.
Faculty Accessibility
Kaplan University wins the award for best faculty accessibility for providing the best ease of access when it comes to connecting with professors. The school was ranked sixth in most accessible professors on the website CollegeProwler.com. The rankings consist of online student votes, which gave Kaplan a score 9.87 out of a possible 10.
Alumni Engagement
Kaplan University wins the award for best alumni engagement among schools offering an online bachelor's degree in nutrition science. In addition to a number of benefits and services that are made available to graduates. The school's Career Network provides students with job search tools like personal branding, resume coaching, and an online job board specific to Kaplan alums. Graduates also have access to discounts from major companies like Dell, Apple, HP, Verizon, and more.
Explore a Bachelor's Degree in Nutrition Science
Nutrition science focuses on the relationship between nutrients and human health. If you have a passion for nutrition and want to truly understand it and make a career out of it, you may want to consider earning an online nutrition science degree. Many colleges and universities offer bachelor's degree programs in nutrition science online. Typically, a bachelor's degree can be earned in four years. However, the amount of time it takes you to earn your degree depends on several factors, including the amount of transferable credits you have, your program's requirements, and whether you are a full-time or part-time student.
Class Curriculum
Nutrition science majors will learn about the physics and biology of nutrients and how they affect the human body. Most nutrition science programs will build on a foundation of the sciences, such as biology, chemistry, microbiology, and biochemistry, and then focus on topics such as metabolism, proteins, and minerals. No two programs are the same, but the following is a list of a few of the most common nutrition science courses:
Nutrition, Wellness, and Health. This course will cover how macro and micro nutrients affect human nutrition. Students will learn about the chemical structure and source of nutrients, their uses, toxicity factors, and clinical implications.
Nutritional Biochemistry. This course will focus on how the human body is affected by vitamins, minerals, proteins, carbohydrates, fats, and nucleic acids. Students will also learn about how nutrients relate to cells, digestion, and metabolism.
Nutritional Assessment. This course will focus on body composition, diet, and nutritional status. Students will learn how to assess people based on these factors and then develop a plan for nutritional therapy and intervention.
Many of your assignments may consist of identifying and describing nutrients, writing essays and reports about nutrition topics such as how certain nutrients affect metabolism or clinical implications of nutrition to improve digestion. You may also be given a description of a person and asked to make an assessment and develop a nutritional plan specifically for this individual and explain your reasoning for the plan.
Building a Career
Nutrition science majors learn how to use nutrition to improve people's health. Employment opportunities for people with bachelor's degrees in nutrition science are available with hospitals, medical clinics, schools, and public health centers where you can help plan meals and nutritional therapy. You may also consider working for a university where you can conduct research and find new ways that nutrition can be used. Most research and academic careers will require an advanced degree, with the Ph.D. being the preferred degree level in most instances.
Earning your bachelor's degree does not guarantee employment, but according to the U.S. Bureau of Labor Statistics (BLS), employment for nutritionists is expected to increase by 20% through the year 2020. The BLS also states nutritionists make an average income of $53,250 a year. However, income depends on many things, such as the industry you work in, your level of experience, what city and state you work in, and your employer.
Other Online Science and Math Programs