Best Online Degrees in:

Economics and Finance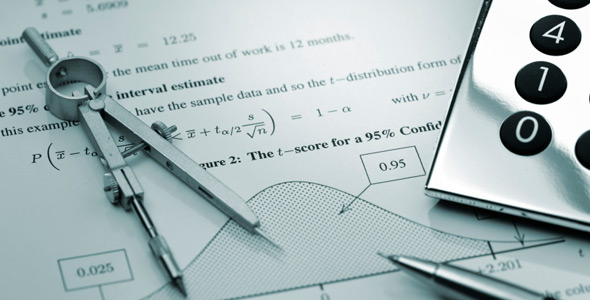 Explore a Bachelor's Degree in Economics and Finance
If you have an interest in the economy of the nation, how society allocates resources, and an interest in the financial sectors of the economy and financial processes and institutions, you may want to consider earning an online bachelor's degree in economics and finance. Many students are able to earn a bachelor's degree online in four years, if they attend full-time. Attending school part-time will increase the amount of time it takes you to complete your program. Other factors can affect how long you have to work at earning your degree as well, such as your ability to pass each class and progress through the program, the number of transferable credits you've earned in the past, and the specific requirements of your program.
Class Curriculum
An online bachelor's degree program in economics and finance will cover economics on a national scale with a focus on financial analysis, processes, and institutions. Each institution will have specific curriculum requirements, but the following are a few of the courses you may expect to take:
Statistical Analysis for Economics and Finance. This course will teach students how quantitative tools are developed and applied to financial and economic models. Students will also learn techniques used to identify and solve financial and economic problems.
Monetary Economics. This course will focus on monetary theory. Students will learn about what drives the country's monetary and credit systems and monetary activity.
Ethics in Economics and Business. This course will cover the ethical and moral issues pertaining to economic and financial decisions. Students will learn about economic theories, the rights of employees, consumers, and shareholders, and the concept of value in the economy.
Many of the assignments required of an economics and finance major involve researching certain aspects of the economy, financial process, financial institutions, the modern market, financial law, and more. Exams and written assignments will be used to determine your level of understanding of the topic being covered. Some programs work to hone your decision making and problem solving skills by requiring you to analyze and work through scenarios.
Building a Career
Once you earn your bachelor's degree in economics and finance, you should have an understanding of the economy of the U.S., and the financial institutions and processes that drive it. You should also know how to solve financial problems and ensure that resources are being used efficiently. Skills like these are valuable in just about every industry, opening the doors to several career possibilities, including an economist, financial analyst, personal financial advisor, or financial manager.
The U.S. Bureau of Labor Statistics (BLS) provides information about each of these occupations. Earning your degree doesn't guarantee employment, but the BLS is expecting to see an increase in employment for each of these professions. According to the BLS, economists are expected to see a 6% increase in employment through 2020 and earn an average of $89,450 a year. Financial analysts are expected to see a 23% increase in employment and earn an average of $74,350 a year. Personal Financial Advisors are expected to see a 32% increase in employment and earn an average of $64,750 a year. Financial managers are expected to see a 9% increase in employment and earn an average of $103,910 a year. Keep in mind that your income will depend on several factors, including your amount of experience, industry, employer, and location.
Other Online Science and Math Programs