Best Online Degrees in:

Meteorology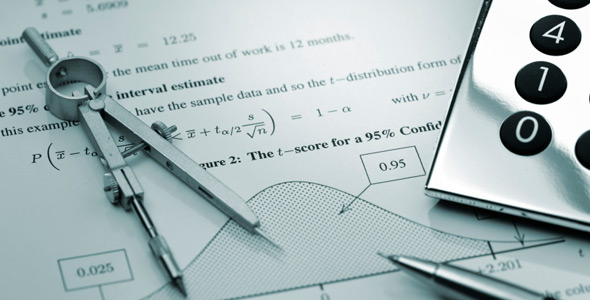 Editor's Picks: Online Schools for Meteorology
Value
The University of Arizona wins this award for its affordable and high-quality education. The 30-year return on investment for the school is 8.2%, according to PayScale.com – among the best in the nation. The school is also ranked among the best national universities by U.S. News & World Report, noted for its academic strength, cost, and availability of financial aid, as well as named one of the best values in public colleges by Kiplinger.
Featured Online Programs
Financial Support
The University of Arizona receives this award thanks to its generous financial aid and scholarship offerings. According to the National Center for Education Statistics, 83% of full-time beginning undergraduate students received financial aid, with 74% receiving scholarship or grant aid. Additionally, 68% of all undergraduate students received grant or scholarship aid during that time.
Faculty Credentials
This award goes to the University of Arizona, thanks to its unique online meteorology program and connections. The department is working closely with the 25th Operational Weather Squadron at Davis-Monthan Air Force Base and with Tucson's DM-50, a citizen's support group. The program was also developed by the head of the school's Department of Atmospheric Sciences.
Alumni Engagement
The University of Arizona receives this award thanks to the reach of its alumni association. Graduates can find chapters all across the country, as well as international alumni initiatives, to connect with fellow alum to network or find mentors. Students can also take advantage of career advising up to one year after they graduate.
Explore a Bachelor's Degree in Meteorology
Although traditionally offered only in a traditional format, the number of online and distance programs in meteorology and atmospheric sciences are on the rise. Programs in meteorology and atmospheric science are designed to provide students with an understanding of weather patterns, how to analyze climate trends, and how to monitor air quality. While traditionally thought of as a news and broadcasting career, employment prospects are on the rise in both public and private companies. This is because private companies are recognizing the impact that weather, climate and air pollution has on economic development, insurance risk, and overall health and public safety. In most cases, a bachelor's degree in meteorology will take between four and five years to complete, depending on the school and program.
Class Curriculum
Students hoping to pursue a degree in meteorology or atmospheric science at the bachelor's level can expect core courses in chemistry, physics, and calculus before moving into more advanced courses that are specific to the major. These can include general astronomy, analytical meteorology, atmospheric thermodynamics, and several computer science courses. Computer science knowledge has become increasingly important because most meteorologists and atmospheric scientists rely on computer software programs to produce forecasts. Individuals hoping to become broadcast meteorologists should take classes to develop speaking and journalism skills.
Severe and Hazardous Weather. In this course, students learn to analyze severe weather based on a physical basis and the historical, economic, and human consequences of severe weather. Students also examine the impact of modern technological advances and the development of meteorology as a science to predict severe weather.
Atmospheric Dynamics. This course introduces students to basic laws of fluid mechanics as applied to atmospheric science. These concepts include vorticity and circulation in 2-D and 3-D flows, boundary layer dynamics and friction, basic concepts of geophysical waves, and baroclinic instability.
Cloud Physics. Students taking this course develop an understanding of microphysical processes occurring within clouds through the use of observation, modeling, and theoretical studies. Students will also cover topics in nucleation, diffusional growth of water and ice particles, and rain processes, among others.
Most online bachelor's degrees in meteorology and atmospheric science typically allow students to complete coursework at their own pace within a specific time frame for each class and assignment. However, most programs will require students to gain some kind or internship, or work experience before graduating, due to the hands of nature of lab work.
Building a Career
In most cases, a bachelor's degree in meteorology or atmospheric science is enough to gain an entry-level position in the field. Individuals hoping to work in research need a master's or Ph.D. Most meteorologists work indoors in weather stations, offices, or laboratories, but will occasionally go into the field to examine weather outdoors. This is especially true for meteorologists working in television media. In most cases, they are charged with developing reports or forecasts from the analysis they gather from weather and climate data.
According to the U.S. Bureau of Labor Statistics, employment in the field is projected to increase by 11% through 2020. The BLS also reported that the median annual income for meteorologists and atmospheric scientists was $87,780. However, it is important to remember that income within the field can fluctuate drastically depending on the location and responsibilities of the job, along with the education and work experience of the individual.
Other Online Science and Math Programs