Best Online Degrees in:

Biochemistry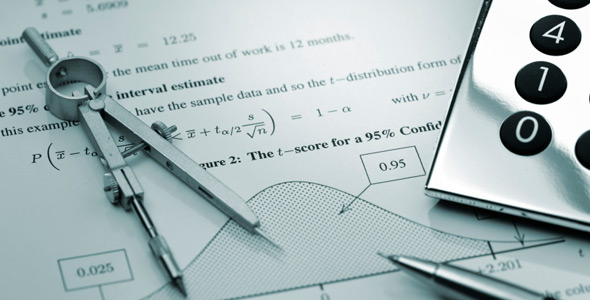 Explore a Bachelor's Degree in Biochemistry
While typically offered only in a traditional format due to the amount lab work required, programs in biochemistry offered entirely online are becoming more popular. Biochemistry degrees help students understand living organisms at their most fundamental level, both molecularly and atomically. In most cases, a bachelor's degree in biochemistry will take between four and five years to complete, depending on the school and program. Due to the complex nature of the field, most students who pursue an undergraduate degree in the field go on to earn a master's and Ph.D. in biochemistry, or a related field.
Featured Online Programs
Class Curriculum
Students hoping to pursue a degree in biochemistry at the bachelor's level can expect to complete required core curricula in introductory biology, chemistry, mathematics, and physics. In more advanced courses, students will take an in-depth look at specifics within the field such as biomaterials, bio nanotechnology, drug design, molecular biology, or biomimetic chemistry. In addition, students typically participate in computer science that allow biochemists to do complex analysis.
Medical Biochemistry. In this course students learn about the biochemical and molecular analysis of human diseases. Students focus on topics including atherosclerosis and lipid metabolism, cancer and oncogenes, apoptosis and the cell cycle, human immunodeficiency virus replication, and AIDS.
Math Methods for Structural Biology. This course provides students with a solid foundation in the mathematical modeling of biological structures. These techniques include ordinary and partial differential equations, and 3-D Fourier analysis and optimization. Students also learn practical application for these methods in protein folding, molecular dynamics, and molecular interactions.
Eukaryotic Molecular Biology. In this course, students focus on the basic molecular mechanisms that regulate DNA, RNA, and protein metabolism in eukaryotic organisms. This course requires a solid understanding of core biochemistry elements, and is for advanced undergraduate students.
Most online bachelor's degrees in biochemistry typically allow students to complete coursework at their own pace within a specific time frame for each class and assignment. However, because of the necessity for hands-on lab work, most programs will require students to complete an internship, or some sort of work experience before graduating.
Building a Career
In most cases, individuals interested in a career in biochemistry need at least a bachelor's degree to gain an entry-level position in the field. Because of high competition and the complex nature of the job, some jobs may require a minimum of a master's degree. A Ph.D. is required to for individuals hoping to do their own independent research and development within the field. Most biochemist spend their time working in a laboratory, studying the chemical and physical principles of living things, and various biological processes like cell development, growth, and heredity.
According to the U.S. Bureau of Labor Statistics, employment in the field is expected to increase by 31% through 2020. However, strong competition is expected because of growing interested in the subject at an undergraduate level. The BLS also reported that the median annual income for biochemists was $79,390. However, it is important to remember that income will vary with the responsibilities of the job, and the education and work experience of the individual.
Other Online Science and Math Programs