Best Online Degrees in:

Geography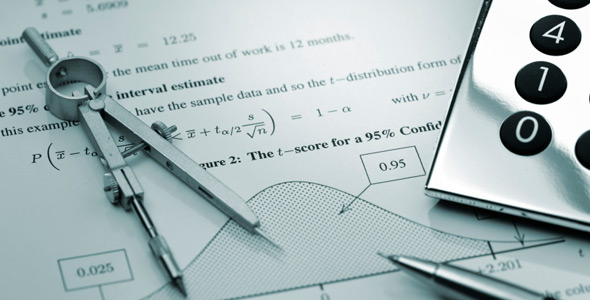 Editor's Picks: Online Schools for Geography
Flexibility
Park University is the only school that allows students to attain a Bachelor of Science in Geography degree online. Geography is a vast discipline that can lead to a number of career options. Due to the versatility in the application of this degree, Park's undergraduate geography program allows students the flexibility to select course work that best suits their individual needs and interests. Online classes are scheduled in accelerated, eight-week terms, with five different start dates each year.
Career Support
Park's Career Development Center (CDC) provides services such as resume and cover letter reviews, resources for career exploration, and insight on job and internship opportunities. Counselors are available via phone and email, as well as weekly online chat sessions. The CDC provides the interview and career planning tools to ensure career success beyond college.
Technology Support
Park's Help Desk assists students who have questions or problems with the eCollege online classroom. Technical support is available via email and phone, toll free, to provide assistance to online learners. This help desk is open 24 hours/7 days a week and offers live support for problems like an inability to log in, system slowness, error messages, or other problems encountered in the online classroom.
Library and Research Support
Students at Park can contact librarians for research assistance by phone and email. An 800 number is also available for students who are off campus. Park students also have access to a number of databases for research purposes, as well as an e-book reference collection. The university belongs to KC REACHE, an alliance of Kansas City area colleges and universities. Members of this alliance offer reciprocal borrowing privileges, interlibrary loans, book delivery by mail, and more. This also means that some distance learners can access libraries that may be more conveniently located.
Learning Support
Park's online students can receive up to five hours of online tutoring and academic support for free through Smarthinking, which provides online tutoring services to a number of higher education institutions. The service allows students to interact with highly qualified educators, or e-structors, in areas such as math, algebra, geometry, trigonometry, statistics, accounting, chemistry, and writing.
Alumni Engagement
Graduates of Park University can join the school's active alumni community. Its online alumni community is known as PirateLink, where alumni can search for friends and make new connections. This may prove to be especially useful for students to network for their careers.
Explore a Bachelor's Degree in Geography
Geography is the study of the earth's land, features, and inhabitants in relation to one another, such as political structures by geographical location. Geographers gather data from field observations, maps, photographs, and census data, analyze the geographic data and write reports on their findings. Geographers must be analytical, proficient with technology, and able to write and present research to diverse audiences. Most careers as a geographer require a master's degree, though a prospective employee may successfully secure an entry-level position as a geographer with a bachelor's degree.
Class Curriculum
A geography degree usually requires the student to choose a concentration within the geography major— for instance, physical, human, technical, or regional geography. A geography major is best supplemented by courses in business, statistics, and economics. Foundational course work may require surveys in human geography, physical geography, economic geography, and other areas the student may choose a concentration in during upper-level course work. Advanced course work may cover cartography, climatology, life cycle analysis, and geographic information systems applications.
Human Geography. Human geography introduces the geography of population and patterns of cultures, including language, religion, technology, and political organization in rural, urban, and other geographic locations.
Physical Geography. Physical geography covers landform processes, Earth-sun relations, weather, climate, natural vegetation, and soil types. Students learn each phenomena and their relationships with one another.
Economic Geography. Economic geography is the study of economic patterns by geographic area, examined at the urban, regional, national, and international levels. Students learn regional specializations, trade patterns, and industrial and retail location.
Geography classes may require reading assignments and comprehension homework. Students may be required to read current research or academic articles and write their own articles on specific topics first addressed in class. Lab work may also be required for some classes.
Building a Career
Geographers use geographic information system technology to collect data for visual representation or reports in their specialty. Medical geographers may aid epidemiologists to investigate the distribution of health issues and diseases in a particular region. Urban geographers study cities and how geographic factors affect their characteristics.
A majority of geographers work in the federal government, but some are employed in professional services, and colleges and universities, and in the state and local government. The median annual wage of geographers was $72,800, according to the U.S. Bureau of Labor Statistics (BLS). The BLS expects geographers' employment to increase by 35% between 2010 and 2020.
Other Online Science and Math Programs