Best Online Degrees in:

Geology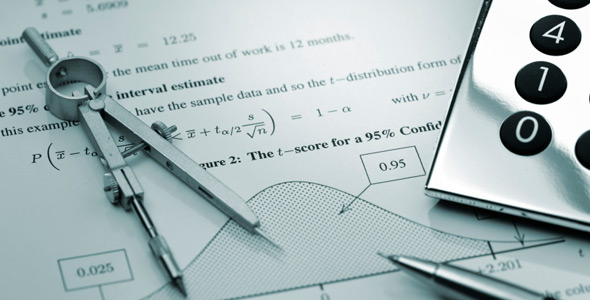 Explore a Bachelor's Degree in Geology
For geology majors, the Earth is both a playground and a laboratory, where they make observations and conduct experiments. In school and in the field, geology majors will study rocks, fossils, minerals, and the processes by which they were formed over the course of the Earth's history. Geology majors will approach topics from an environmental perspective, by considering the impact human beings have on the environment. They will study how earthquakes occur, why volcanoes erupt, and how the Earth's climate is changing. They will examine minerals, fuels, and the atmosphere alike to answer practical questions and understand long-term consequences. Online geology degrees are available, but students should note that the study of geology relies heavily on fieldwork and laboratory studies, which are more conducive to a traditional classroom or hybrid setting. Typical geology programs require students to complete 120 credit hours, but these requirements will vary by program.
Featured Online Programs
Class Curriculum
Geology students will take math, science, and engineering classes, in addition to several classes in the geological sciences. This might include courses in paleontology, geochemistry, sedimentation, glacial geology, and geomorphology. Major areas of study include:
Environmental Geology. This course will introduce students to geologic hazards including volcanoes, earthquakes, landslides, and tsunamis. They will learn about geologic resources and the environmental issues at hand. Students will also cover topics such as land-use planning.
Physical Geology. This course will focus on the earth's interior. Students will study the influence of tectonic processes on mountains, volcanoes, earthquakes, minerals, and rocks. They will learn about the characteristics of common rocks and minerals, as well as their economic value.
Hydrology. Students will learn about the basic elements of surface and groundwater hydrology. They will study drainage processes, groundwater flow, and conservation measures.
Students will be evaluated based on laboratory work and examinations. Many programs incorporate field work into the curriculum, so students may be required to participate in field studies courses.
Building a Career
Geology majors may pursue careers as scientists, engineers, and technicians. Advanced positions in geology-related fields may require further study, and a significant proportion of geology majors will pursue advanced degrees at the master's and Ph.D. levels. As such, salary levels will vary based on a number of factors, including the individual's position, education, experience, and even location.
Geoscientists study the Earth's physical characteristics, and the umbrella term includes geologists, engineering geologists, mineralogists, geochemists, and more. According to the U.S. Bureau of Labor Statistics (BLS), the median annual wage of geoscientists was $82,500.
In another geology-related field, geological and petroleum technicians support and assist scientists and engineers in exploring and extracting natural resources, such as minerals, oil, and natural gas. According to the BLS, the median annual wage of geological and petroleum technicians is $54,020.
Other Online Science and Math Programs