Best Online Degrees in:

Botany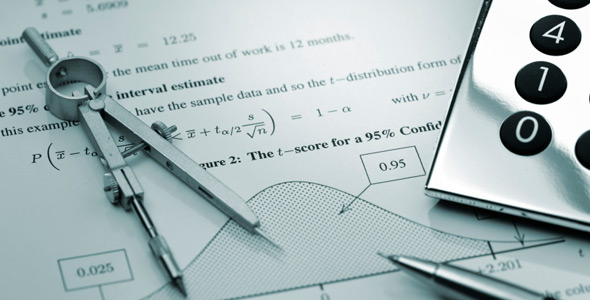 Explore a Bachelor's Degree in Botany
Students who pursue an undergraduate degree in botany will study plants, how they survive, and how they interact with other living and non-living things in the environment. Students who are passionate about the living world will learn about the diversity of its living organisms, including algae, fungi, and bacteria. After completing a bachelor's degree in botany, individuals can pursue careers in environmental studies, conservation, biotechnology, agriculture, horticulture, and more. Some students may also opt to pursue further education, which may eventually lead to careers in academia. Botany programs generally require students to complete 80-100 credit hours, but actual requirements will vary based on the individual program.
Featured Online Programs
Class Curriculum
To receive a bachelor's degree in botany, students will take a number of classes related to the biological sciences. The typical curriculum includes classes in chemistry, physics, biology, statistics, and calculus. More specifically, students may take classes in plant taxonomy, plant anatomy, plant physiology, cryptogamic botany, and genetics within a botany program.
Plant Biotechnology. This course will explain the processes involved in plant biotechnology, such as plant tissue culture, protoplast technology, DNA isolation, PCR gene cloning, sequencing DNA, and hybridizations. The course may also encourage students to consider the ethics and value of biotechnology, including the political issues related to genetically modified organisms (GMOs).
Ecology. Students will study the interactions among organisms and the environment at large. This course examines the composition, structure, and dynamics of communities, ecosystems, landscapes, and the biosphere.
Ethnobotany. Ethnobotany is the study of the interaction between people and plants. Students will study how plants are used, managed, and perceived across various cultures. They will examine the purposes plants serve as food, clothing, medicine, cosmetics, and more within human societies. This course will cover also topics such as phytochemistry, archaeobotany, and folk taxonomy.
Students enrolled in an undergraduate botany program will complete lab work, projects, and examinations. Some programs also require students in their final year to complete an independent research project, known as a senior thesis or senior composition. Individuals should consult their respective schools for specific program requirements.
Building a Career
After graduating from an undergraduate botany program, individuals can pursue teaching opportunities at secondary schools and some colleges; teaching at the university level will require a master's degree or a Ph.D. Other graduates may opt to pursue research opportunities or to work for private and governmental organizations in the environmental sector; those with a bachelor's degree can obtain basic research positions. A significant percentage of botany students do go on to work for the federal government, as it is the largest employer for biological scientists. However, many of these opportunities may require advanced level degrees.
The U.S. Bureau of Labor Statistics (BLS) classifies botanists in three separate categories: "biochemists and biophysicists," "microbiologists," and "zoologists and wildlife biologists." Naturally, salaries will vary based on the field botany majors pursue. The median annual wage of biochemists and biophysicists was $79,390; microbiologists made $65,920, and zoologists and wildlife biologists made $57,430. However, individuals should note that actual salaries are dependent on a number of factors; location can determine earnings, as well as an individual's level of experience.
Other Online Science and Math Programs