Best Online Degrees in:

Wildlife Biology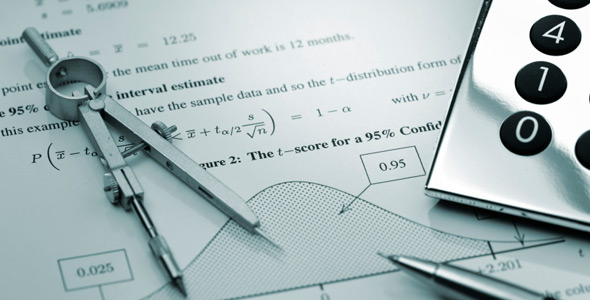 Editor's Picks: Online Schools for Wildlife Biology
Value
Oregon State University's fisheries and wildlife science degree wins the award for best online wildlife biology degree for value. According to PayScale.com, it has a return on investment (ROI) for in-state students of 8.9% without financial aid and 10.2% percent with financial aid. For out-of-state students, the ROI is 3% without financial aid and 7.9% with financial aid. In addition, U.S. News & World Report ranks Oregon State University as No. 69 out of the nation's top public schools.
Featured Online Programs
Career Support
Oregon State University has extensive career services that apply to both students and alumni. It offers career counseling, multiple social networking opportunities, a job search tool, and volunteer opportunities. Due to its commitment to providing students with career help before and after they graduate, Oregon State University is the winner of the best online wildlife science degree for career support.
Financial Support
According to the National Center for Education Statistics, Oregon State University awards 85% of its first-time, full-time students with some form of financial aid. In addition, 58% of all undergraduate students receive scholarships or grants. As Oregon State University is committed to providing its students with tuition assistance, it is our winner for best financial support.
Technology Support
Because Oregon State University provides technology support tools on its website, in addition to a Twitter feed and free antivirus software, its fisheries and wildlife science degree is our winner of the best online wildlife biology bachelor's degree for technology support. Oregon State also allows students to contact the help desk via chat, on the phone, or through online support tickets. As a plus, the website provides answers to frequently asked questions and helpful documents.
Disability Support
On its disability services website, Oregon State University offers information for parents, staff, and students. In addition to informing students of their rights and pointing them toward resources for assistive technology, Oregon State University provides a blog and tools for advocacy. It is therefore our winner of best disability support.
Library and Research Support
Oregon State University is ranked by students on College Prowler as being No. 61 out of the top schools for library services. Its library website has resources for undergraduates, graduates, faculty members, and online students. There are subject guides, and librarians can be reached through phone or chat. Oregon State University's fisheries and wildlife science degree is therefore the winner of the best wildlife biology bachelor's degree for library and research support.
Learning Support
Oregon State University offers online tutoring in multiple subjects. Students can also receive help with math and writing by utilizing the school's various help centers. Because it provides learning support specifically for online learners, Oregon State University is the winner of the best wildlife sciences bachelor's degree for learning support.
Alumni Engagement
Oregon State University wins best online wildlife biology program for alumni engagement. The OSU Alumni Association offers events including alumni group travel, sporting events, and career expos. Alumni also have access to networking resources like classmate search, regional alumni groups, and the OSU Volunteer Network.
Prior Learning Options
According to Oregon State University, it accepts AP exams, military training, and CLEP exams for college credits. Oregon State University's handbook states that it accepts experiential learning as a form of credit as well. Due to its dedication to providing students with multiple options for college credit, Oregon State University is the winner of best prior learning options.
New Online Student Orientation
Oregon State University wins best online wildlife biology bachelor's degree program for new online student orientation. OSU provides a nine-section online orientation for new students, which may be completed within 30 to 45 minutes. The Oregon State online orientation includes information on registration, tuition and billing, and online services, as well as the Blackboard learning management system, and course operations, including assignments and exams, class discussions, and lecture materials.
Explore a Bachelor's Degree in Wildlife Biology
Wildlife biologists are best known for studying animals and wildlife in the field, but much of their work may take place in offices and laboratories as well. An education in wildlife biology may focus on wildlife population management or conservation, and the relationship of those wildlife populations with the environment. Wildlife biologists conduct experiments and observe animal characteristics and behaviors and collaborate with other wildlife biologists and zoologists. They are required to write reports on their findings and present their findings to colleagues, managers, policymakers, and the public. Wildlife biology degrees are offered from the bachelor's degree to doctorate degree level. A master's degree is usually required for higher level positions, and a Ph.D. is necessary for research and college teaching positions.
Class Curriculum
Students in a wildlife biology degree program study the biological, sociological, economic, and political implications of wildlife and natural resource management. They develop skills for laboratory and field research, and learn about the management of game, non-game, and threatened and endangered species. Course work emphasizes statistics, biology, ecology, natural history, and taxonomy.
Ecology. Ecology is the study of the relationship between organisms and the environment. Students study prokaryotes, viruses, protists, fungi, plants, and animals, in classroom, laboratory, and field work.
Mammalogy. Mammalogy covers the taxonomy, distribution, ecology, behavior, and evolution of mammals. Laboratory work teaches the preparation of specimens and emphasizes anatomy and identification. Field exercises emphasize population analysis.
Biometry. Students study statistical methods in biological problems, including sampling techniques, data analysis, experimental design, and population dynamics. Advanced course work covers inferential statistics, exploratory and confirmatory data analysis, estimation and hypothesis testing, randomization, replication, sample-size determination, and analysis of variance and covariance, as applied to biological research applications.
Projects in wildlife biology consist of laboratory and anatomy work, as well as field work, usually with a report or research paper requirement. Homework may also entail reading and comprehension assignments. Research opportunities may be available in conservation biology, game management, endangered species, habitat fragmentation, integrated forest-wildlife management, wetland wildlife ecology, and bioenergetics.
Building a Career
According to theU.S. Bureau of Labor Statistics, the median annual wage for zoologists and wildlife biologists was $57,430. Employment for zoologists and wildlife biologists was expected to grow by 7% between 2010 and 2020. Research assistant, conservation officer, ecological modeler, and wildlife technician positions are available for employees with experience in wildlife biology. Keep in mind that wages and job opportunities depend on a variety of factors, including location, employer, position, and experience.
Other Online Science and Math Programs