Best Online Master's Degrees in:

Anthropology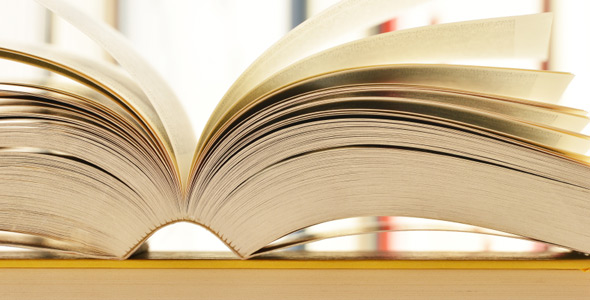 Editor's Picks: Online Schools for Anthropology
Value
The University of North Texas is a large public four-year institution located in Denton, just north of Dallas. Solid academic programs, reasonable tuition rates, and the abundant resources of a school its size help to make UNT the best online master's degree in anthropology for value. According to Payscale.com, in-state graduates of UNT can expect a 6.4% ROI once financial aid was considered. Despite higher tuition rates, out-of-state students still had a strong expected ROI of 5.3%.
Featured Online Programs
Flexibility
The University of North Texas' online master's degree in anthropology was designed to attract a diverse group of students from backgrounds that may have previously been underrepresented in the field. This includes working adults trying to balance the demands of their personal and professional lives, or those who live in geographically remote areas. A cutting-edge virtual learning platform and an expertly designed distance learning curriculum ensure that students receive the same rigorous instruction as their on-campus counterparts while improving accessibility. In addition, online students can choose either a Master of Arts or a Master of Science program. All of these factors placed the University of North Texas at the top of the list as the best online master's degree in anthropology for flexibility.
Financial Support
The best online master's degree in anthropology for financial support is the University of North Texas. Approximately 85% of incoming students received some financial assistance. Of those students receiving assistance, 52% were awarded some grant or scholarship money as part of their financial aid package. About two thirds of students also took out loans to help finance their education, mostly through federal loan programs. Statistics showed a 7% student default rate, demonstrating manageable levels of debt for the vast majority of graduates.
Student Engagement
Students at the University of North Texas benefit from a number of student services and resources aimed at creating a rich learning environment, even for distance learners. Expertly designed online curriculums and instructors skilled in fostering intellectual growth in this type of environment are the foundation of UNT's strength in this area. In fact, the school was named one of the best colleges in the West by the Princeton Review. Students can also easily interact with their peers through the state-of-the-art virtual learning environment, chat, electronic meeting software, discussion boards, or social and professional networking sites. All of these factors won the University of North Texas the title of best online master's degree in anthropology for student engagement.
Faculty Credentials
The University of North Texas was also selected as the best online master's degree in anthropology for faculty credentials. UNT's online anthropology graduate program is taught by full-time faculty from its traditional course offerings. Faculty specialties range from bilingual education and identity to the use of information technology in law enforcement. Despite a large enrollment, UNT students receive personalized instruction, mentoring, and advising as faculty may be contacted through the Blackboard learning management system, in chat, discussion boards, e-mail, or by phone. UNT also offers its faculty several resources for distance education teaching, and provide monthly seminars for distance education training.
Alumni Engagement
The Alumni Association at the University of North Texas provides students with a number of benefits and keeps them connected to a valuable network of professionals. Membership benefits include alumni career services, insurance and travel discounts, access to sporting and arts events around Dallas, and networking and outreach events. Former students, parents, and friends of the university are eligible for membership. With this in mind, the University of North Texas was awarded the title of best online master's degree in anthropology for alumni engagement.
Explore a Master's Degree in Anthropology
Online master's degree programs in anthropology equip students with the advanced knowledge they need to explore the behaviors, history, and cultures of various people groups. At the graduate level, students have the opportunity to specialize in an area of anthropology, such as sociocultural, linguistic, historical anthropology, and more. An online master's degree in anthropology is a good fit for students with an undergraduate degree in anthropology or for academically exceptional students whose undergraduate studies were in a different field, but who have completed prerequisites in cultural anthropology, biological anthropology, archeology, and theory.
An online master's degree in anthropology can be completed in two to three years, although program length differs greatly depending on the number of credits required by the program. Students attending full time can complete the program more quickly, but it is more common for students to attend part time so that they can better balance their work and family responsibilities and still excel in the program. Students who have transferable credits from previous graduate work completed at other accredited unversities may be able to complete the program in less time.
Class Curriculum
Students in an online master's program in anthropology will take core courses, as well as a selection of electives that relate most closely to their preferred area of study. Electives might include anything from special problems in anthropology to subsets of anthropology like organizational or medical anthropology. While required course work can vary greatly from program to program, students may encounter the following core courses:
Anthropological Thought & Praxis. In this course, students examine the most relevant theories in applied anthropology, and how anthropology in practice has led to changes in anthropological thought. Students will also learn how to form their own theories based on their particular research interests and drawing from the research introduced in class. This course may be separated into two separate courses.
Ethnographic and Qualitative Methods. This course prepares students for future anthropological research by familiarizing them with methods of conducting qualitative research. Students learn how to collect qualitative data, how to analyze that data using computers, and some of the challenges and limitations of qualitative research.
Quantitative Methods in Anthropology. In this course, students learn quantitative approaches to answering anthropological research questions. Students will learn how to design a research study, examine relevant literature, test hypotheses, conduct statistical analysis, and draw conclusions.
Online master's degree programs in anthropology emphasize scholarly writing and research. Students will complete assignments that cultivate their research skills, such as working with human subjects and other research exercises. Students will also critique the anthropological research of others and conduct their own research. The program typically culminates with the completion of a thesis or capstone project (sometimes called an applied thesis). While a traditional thesis will emphasize a student's original research deliverable to their faculty, an applied thesis involves conducting research to benefit an actual organization or agency client. Students will present their research to both their client and a faculty panel.
Building a Career
Students who graduate from master's programs in anthropology may pursue careers as anthropologists or use their degree as a stepping stone to a Ph.D. in preparation for a career in teaching and research. A sampling of the many different types of anthropologists include physical (or biological anthropologists), cultural anthropologists, and linguistic anthropologists, according to the U.S. Bureau of Labor Statistics (BLS). The BLS projects employment of anthropologists and archeologists to grow by 21% between 2010 and 2020.
Even though employment growth is expected to be faster than average, anthropology is still a relatively small job field compared to other occupations, meaning a master's-level graduate will face a great deal of competition for jobs. A Ph.D. and field experience is highly valued and may boost your job prospects. The median yearly salary of anthropologists and archeologists was $54,230, the BLS noted. Even so, remember that salaries are not guaranteed, and are determined by a number of factors, including where you live, your level of experience and education, and your roles and responsibilities.
Other Online Liberal Arts Programs