Best Online Master's Degrees in:

Technical Writing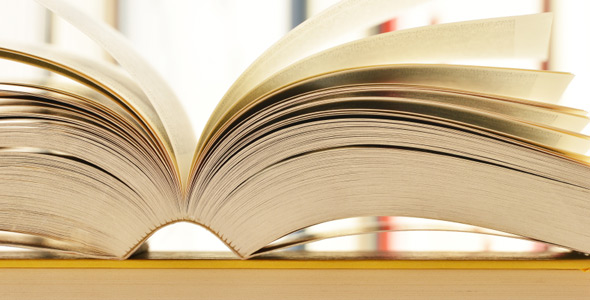 Explore a Master's Degree in Technical Writing
A master's degree in technical writing allows writers to improve their technical communication skills. More specifically, those seeking this degree will advance their ability to write and edit instructional publications in a way that consumers can easily understand while also giving detail-oriented and complete technical instructions. Additionally, students are taught techniques to improve their project organization and design skills.
A typical full-time master's student in a technical writing program can expect to complete it in one year, while a part-time student can expect to complete the program in two years. However, degree completion time varies according to factors like a given college's curriculum requirements, the time a student can devote to his or her education, etc.
Featured Online Programs
Class Curriculum
Students can expect to take not only writing and editing classes, but design, information management, and layout courses. Because technical writing covers a very broad spectrum of industries, many programs allow students to choose elective classes with their chosen industry in mind. The average master's in technical writing program may include one or all of the following courses:
Technical Editing. This course teaches students how to edit with two imperative factors in mind — readability and organization. Students are taught strategies that not only improve the way they write in terms of grammar and sentence structure, but also the way they communicate to consumers in publications and technical documents. Furthermore, students learn how to design and illustrate publications in ways that are intuitive to consumers.
Research Methods. In this course, students learn an advanced skill set for collecting, analyzing, and reporting technical research. This includes teaching students adequate and systematic research techniques, as well as how to create a bibliography and analyze various forms of graphs, statistics, case studies, etc.
Technical Writing. In a graduate-level technical writing course, students are introduced to and utilize the wide variety of methods and technologies in which technical concepts are communicated to consumers. They are also taught the policies and procedures of the industry.
Students enrolled in a master's degree program in technical writing can expect to read technical publications, conduct field research, and complete projects that demonstrate their research, writing, editing, and design skills. Oral communication is an important part of any technical writing program; as such, many students are required to orally present mock publications and conduct interviews when organizing said publications. A master's program may also require that students complete an internship and thesis, which includes a public presentation of their work.
Building a Career
Because the science, technology, communications, automobile, engineering, healthcare, and like industries require user manuals, instructions, and appendices for their manufactured products, a career in technical writing requires strong writing, researching, and analysis skills. A master's degree in technical writing allows students to enhance their written and oral communication skills, as well as refine their information analysis and research skills.
Those who receive their master's in technical writing can seek careers as technical writers or editors. Technical writers prepare important instructional publications for consumers and, according to the U.S. Bureau of Labor Statistics (BLS), earn a median salary of $64,610. Technical writing falls under the management, scientific, and technical consulting services industry; the BLS reports that this industry is projected to see a higher positive rate of change (6.2% per year) in employment between 2008 and 2018 than any other industry in the United States. Given this, many are moving towards employment in this industry.
Editors, on the other hand, spend their time editing and enhancing content for online and print publication. The BLS reports that editors earned a median salary of $52,380, which is noticeably less annually than technical writers; note that salary figures cited here are estimates and as such, cannot be guaranteed. A person's salary is dependent on factors like job demand, experience, or city of employment. Considering both salary and the fact that the newspaper, periodical, book, and directory publishing industry is projected to see a declining demand for employees between 2008 and 2018 as per the same BLS report, technical writing seems to be the financially smarter option when the two career paths are compared.
Other Online Liberal Arts Programs