Best Online Master's Degrees in:

Women's Studies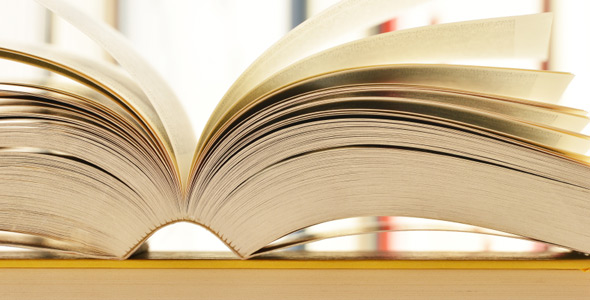 Explore a Master's Degree in Women's Studies
A master's degree in women's studies provides students with a means to progress in their careers in the academic, journalistic, and nonprofit sectors. This degree gives students the chance to deepen their knowledge of women's movements from historical, psychological, and sociological standpoints. Many educational organizations offer interdisciplinary programs, meaning that students can choose one or more areas to concentrate their studies, such as women and politics or women and literature. Most programs take full-time students between one and two years to finish. However, this time is contingent on a given school's degree requirements, whether students aim to finish their degree part time, and with how many transferable credits students enter a program.
Featured Online Programs
Class Curriculum
Women's studies at the master's level entails classes that focus on feminism and women's movements throughout history. History is an inherent subject in a women's studies master's degree, and students can expect it to play a huge part in the majority of their classes. Students are usually required to complete a practicum, which may be a comprehensive exam, thesis, internship, or combination of one or more of the three depending on the school a student attends. More generally, however, students may take the following courses:
Theory of Feminism. Such a course will teach students the theories that began and drove feminist activism. Students will gain an understanding of how feminism throughout history encouraged change in society, politics, and the human mind, as well as investigate the strategies activists utilized to bring about those changes.
Feminist Methodology. A feminist methodology course concentrates on an understanding of the theories, methods, and philosophies used when studying women's movements and feminism. Students' understanding of such topics will allow them to understand research they conduct, decipher useful from useless research, and teach them to effectively communicate those findings to audiences of all sizes.
Social Movements in Feminism. A course that hones in on pivotal movements in feminism, students will examine them and study how they affected the world as we see it. More specifically, this entails how movements affected government, religion, culture, society, politics, and other aspects of life.
Students can expect their assignments and projects to involve a lot of reading, researching, and writing. Assignments in which students exhibit the application of methodologies and theories they've learned is also often required. The majority of programs dictate that students complete some sort of final course, usually consisting of 6 course hours. This final course may be an internship, oral or written exam, research project, thesis, or a combination of any or all of these things; it will essentially be an application of some of the theories, methodologies, and historical knowledge that students should have gained throughout the course of their studies.
Building a Career
Skills developed during a women's studies master's program will be primarily related to communication and research methodology. Students can apply these skills in their careers as writers, women's non-profit group leaders, and professors. Writers can find careers as journalists, authors, and freelance writers for print and online medias. Journalistic writers in the newspaper, periodical, book, and directory publishing industries are reported by the U.S. Bureau of Labor Statics (BLS) to be salaried at $54,140 annually. The same source states that writers considered "independent," or freelancers, earn salaries of about $97,300. Employment for journalistic writers is expected to decline 6% over the next 8 years; this is due partially to the decrease in demand for print media.
Women's non-profit group leaders are responsible for arranging, managing, and coordinating various financial and operational activities within a non-profit group. The BLS released salary data about this occupation, demonstrating that those in managerial positions in the non-profit sector earned $34.24 per hour, or an estimated $71,219 annual salary.
Those with master's degrees in women's studies many times go on to be literature, philosophy, or history professors. Teaching at the postsecondary level leaves master's degree earners with two options: immediately go on to teach at a junior college, or pursue a doctoral degree and teach at the university level. History professors at junior colleges earn $65,870 while those teaching at the university level earn $74,530 annually, according to the BLS; salaries differ according to subject/s taught. Employment for teaching related jobs is projected to grow by 17% through 2020.
But keep in mind that while the BLS bases its data on nationwide statistics, salaries are dependent on a series of factors; to name a few, the economy's condition, demand in a given industry, experience, and location of employment. Therefore, the above mentioned salaries are only estimates and cannot be ensured.
Other Online Liberal Arts Programs