Best Online Master's Degrees in:

Journalism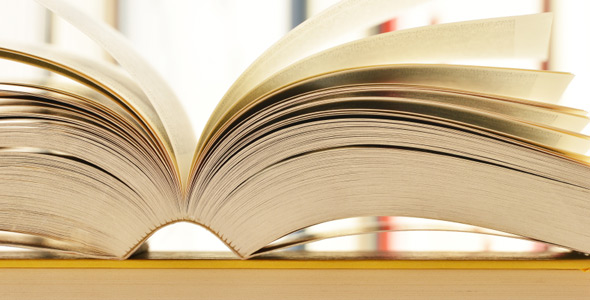 Editor's Picks: Online Schools for Journalism
Value
The University of North Carolina wins best online master's degree in journalism for value. The University of North Carolina offers a 9.3% return on investment without financial aid and a 12.0% return on investment with financial aid. UNC—Chapel Hill provides financial aid cost and eligibility information on its financial aid website, including a net price calculator and financial literacy guide.
Career Support
The University of Missouri wins best online journalism master's degree program for career support. The Journalism Career Center at the Missouri School of Journalism provides counselors to advise students on resume, interview, job search, networking, and reference skills. Alumni may also access online job postings through the University of Missouri career sites and the Mizzou Alumni Network.
Financial Support
The University of Nebraska-Lincoln wins best online master's degree program in journalism for financial support. The University of Missouri provides financial assistance to students based on financial need, scholarship, and professional potential. The UNL College of Journalism and Mass Communications also grants fellowships and scholarships to journalism and mass communications students.
Technology Support
The University of Memphis wins best online journalism master's degree program for technology support. The University of Memphis provides course compatibility for Apple, PC, Unix, and Linux. Students have access to online simulations and bulletin boards, and all courses are delivered through recorded audio and video. Students have access to 24/7 live technical support, and course work is delivered through the Desire2Learn learning management system.
Disability Support
The University of Missouri provides disability services for eligible students, including electronic texts, Braille, and text enlargement, interpreters, captioning, transcription, and time-management services. The University of Missouri may also provide one-on-one- support for students with psychological disabilities and individual support and guidance for students with health-related disabilities. Students with disabilities may be eligible for scholarships through Disability Services at the University of Missouri, and may contact the office of disability services for scholarship and accommodation information.
Library Support
The University of Missouri wins best online journalism master's degree for library support. The Frank Lee Martin Journalism Library provides the MERLIN catalogue to access e-books, journals, articles, and reserve books, DVDs, and other materials. The library also provides tutorials for access all materials, and research tools for citation and research guides.
Learning Support
The University of Missouri wins best online journalism master's degree for learning support. The University of Missouri provides an online learning center for open tutoring sessions, math tutoring, and online tutorials for writing feedback and resources. Students may contact academic advising online, as well as library resources, and study habit, time management, and online course resources.
Faculty Credentials
The University of Missouri wins best online journalism master's degree for faculty credentials. According to its website, the Missouri School of Journalism's faculty consists of 60 graduate faculty members with varied professional backgrounds and research experience. Graduate faculty members at the University of Missouri cover all areas of journalism, including magazine, print and digital news, photojournalism, and radio and television.
Faculty Accessibility and Involvement
The University of North Carolina-Chapel Hill wins best online journalism master's degree for faculty accessibility and involvement. Students may expect instructor response to e-mail inquiries within 24 hours. Instructors may be contacted through online chat rooms or Skype in addition to e-mail.
Alumni Engagement
The University of Nebraska-Lincoln wins best online journalism master's degree program for alumni engagement. The Nebraska Alumni Association consists of more than 60 chapters across the country. Nebraska Alumni Association members have access to UNL career services, UNL events, and football tickets and travel events. UNL alumni may also receive the Nebraska Magazine, receive members-only discounts, and search the online alumni directory for classmates and friends.
Prior Learning Options
University of Nebraska-Lincoln wins best online master's degree program in journalism for prior learning options. The University of Nebraska-Lincoln may accept transfer credit from another institution. Credit may also be awarded for successfully completed departmental examinations. The University of Nebraska-Lincoln awards credit to students with military service— one credit of military science is awarded for every three months of active duty up to a total of four credits. Technical or specialized credit is accepted for its applicability toward the degree requirements.
Explore a Master's Degree in Journalism
Online master's degrees in journalism are set up with the mid-career journalism professional in mind. These programs are a good fit for experienced journalists and strategic communicators who would like to become better qualified for advancement opportunities, or for journalists who would like to sharpen their craft or update their skillset in a particular area, such as digital journalism. Whether you are a news writer, editor, online journalist, broadcast journalist, or news blogger, you could benefit greatly from intensive instruction in news and feature writing, professional ethics, the laws that govern the journalism profession, writing for online platforms, and new media strategies.
Many online master's degree programs in journalism can be completed in two years or less if the student attends full-time, but students may be allowed up to eight years to complete the program. Programs may allow this much time because department leadership and faculty are aware that many working journalists will attend online programs part-time so they can better balance their work and education. Students may be able to shorten the amount of time it takes to complete the program by bringing in transferable credits from graduate work completed previously at other schools.
Class Curriculum
Since students typically specialize at the master's level, the types of courses you take in a master's degree program in journalism will depend on your specialization. For example, a specialization in media management will likely require courses in media business models, communications law, and media leadership, while a specialization in digital journalism will include courses in visual communication theory, digital media technology, and digital video production. While required courses will vary from program to program, a sampling of some of the courses you may encounter includes:
Quantitative Research Methods in Journalism. In this course, students learn methodologies for conducting quantitative research in journalism and processes for effectively analyzing data. Students will actively collect, manage, and evaluate quantitative data and interpret that data to come to meaningful conclusions in areas such as investigative journalism, public relations, and advertising.
Theory of Mass Communication. This course explores the predominant theories, research, and trends pertaining to mass communication. Students will also look at relevant applications of those theories, such as how mass communication efforts impact political campaigns or how advertising campaigns persuade consumers to make purchases.
Multimedia Reporting. In this course, students learn how to effectively present information using a variety of media platforms, including print, broadcast, and the Web. Students will learn the essential differences between traditional and online style, as well as techniques for writing for mobile communication devices. In addition, students learn skills in tailoring traditional news stories for the Web.
Students in an online master's degree program in journalism will conduct research, write papers, and participate in internships. Written assignments are varied. For example, a theory of mass communication course may require students to write a 7- to 10-page critique of an existing mass media theory that highlights the theory's main strengths and weaknesses, supported by authoritative sources. Students may also be required to write topical research papers on issues relevant to journalism.
In addition to reading, writing, and research assignments, students will generally conclude their program with a professional project (also known as a capstone project) or a thesis. Students who wish to remain in the journalism field tend to gravitate toward professional projects so that they can hone their skills in professional practice in areas such as print, Internet, television, or radio, while students pursuing research and college-level teaching careers tend to gravitate to the thesis option, which has more of a research focus. Some programs require students to assemble a professional portfolio as well.
Building a Career
Many students who complete master's programs in journalism continue their established careers as reporters, correspondents, and broadcast news analysts. Their job responsibilities will vary based on their rank and industry, but common tasks include newswriting, feature writing, editing, news blogging, interviewing sources for news stories, fact-checking, and beat reporting for various media organizations. Reporters and correspondents are projected to face an 8% decline in employment between 2010 and 2020 due in large part to newspapers losing readership and broadcast news shows losing viewership, while job growth of 10% is expected for broadcast news analysts, according to the U.S. Bureau of Labor Statistics (BLS).
Demand for online news and podcasts may offset some of the employment decline in the news industry, the BLS explained, so journalists with skills in new media could find themselves more employable than journalists skilled only in traditional journalism. The median yearly salary for broadcast news analysts was $54,140, while the median salary for reporters and correspondents was $34,530, the BLS noted. However, keep in mind that salaries vary greatly depending on the size of the organization you work for, your level of experience and skill, and the city and state you live in.
Other journalists may pursue careers as editors, a field which encompasses copy editors, publication assistants, executive editors, assistant editors, and managing editors. Little change in employment through 2020 is projected for these professionals, who earned a median salary of $51,470, the BLS noted.
Other Online Liberal Arts Programs