Best Online Master's Degrees in:

English Composition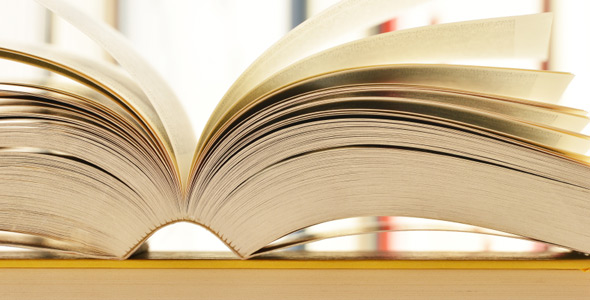 Explore a Master's Degree in English Composition
English composition is a field of study primarily focused on preparing individuals to teach writing courses. Those who pursue a master's degree in this area will be equipped with the credentials to teach at the high school or community college level. English composition students interested in teaching at a four-year college or university will need to continue on to a Ph.D. program. However, graduates of this type of program can also apply their critical-thinking and communication skills in fields such as media, publishing, journalism, or public relations. In fact, many employers are shifting their focus away from applicants with professional degrees and looking for those with a strong foundation in the liberal arts. This gives English composition majors a variety of options.
Online classes give students the ability to modify their course load to fit with their work schedule and family responsibilities. Students can enroll full or part time and choose the number of classes they take each term as they go along. For this reason, the typical time to completion can range from two to three years. Other factors such as whether or not a student re-enrolls each term and whether or not they bring in any transfer credits can also influence time to graduation.
Class Curriculum
Students enrolled in an online master's degree program in English composition should expect a mixture of seminar, survey, research, and field work classes. Core topics are likely to include critical theory, linguistics, media studies, creative writing, drama, and cultural studies. At the graduate level, students will likely choose an area of concentration, such as a particular time period or type of literature. Courses that may be required for English composition students include:
Pedagogy in Composition. This course is designed to equip students with the theoretical and practical tools they need to be effective writing instructors. Discussion will include topics such as working with students in the writing classroom, assignment design, feedback on writing assignments, and working with students' literacy practices.
Seminar in Research in Composition. Students will explore major research methods currently used in the field of English composition. Students will then use this information to design their own original research project.
Field Study. Students will work as teaching assistants to help prepare them for careers as instructors.
Common course assignments include research projects and papers, analytical essays, presentations, and instructional exercises. Students should also be prepared to work as a teaching assistant as part of their training. Depending on the specific program, students are often required to complete a master's thesis, demonstrating a thorough understanding of the information they have learned throughout their time in the program.
Building a Career
Graduates of an online master's degree program in English composition are equipped with the writing and instructional skills to teach at the high school or community college level. Those interested in teaching at a four-year college or university will need to continue on to a Ph.D. program to gain the necessary credentials.
Some graduates may opt to apply the critical-thinking and communication skills they have gained in other fields. Potential career opportunities exist in media, publishing, journalism, and public relations. According to the U.S. Bureau of Labor Statistics, job openings for postsecondary teachers are expected to increase by 17% from 2010 to 2020. This is slightly faster than the average growth of 14% expected for jobs overall. The mean annual salary for English teachers at the postsecondary level was $68,760. Those who worked for technical or trade schools had a mean annual salary of $51,010. However, these statistics are only estimates. Actual salaries and job openings can be influenced by location, level of education, prior work experience, the specific type of employer, and the economic climate.
Other Online Liberal Arts Programs