Best Online Master's Degrees in:

Counseling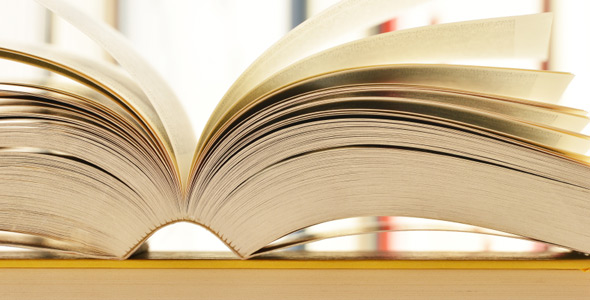 Editor's Picks: Online Schools for Counseling
Value
The best online master's degree in counseling for value is Wake Forest University, which offers an online Master of Arts in Counseling. WFU ranked at PayScale.com, with an annual return on investment (ROI) of 8.6%, and an annual ROI of 10.5% for students receiving financial aid. U.S. News and World Report ranked Johns Hopkins no. 25 among the top national universities in the U.S. According to WFU.edu, among the criteria for which this school was recognized, and even showed improvement over the last year, are: employment at graduation, starting salary, recruiter assessment, and selectivity. And, within three months of graduation, 91% of the Wake Forest University School of Business full-time MBA class had accepted jobs, with an average annual salary and starting bonus of $91,504.
Flexibility
The award for flexibility goes to Walden University, which offers an online Master of Science in Mental Health Counseling. Students on CollegeProwler.com gave Walden an A rating for academic flexibility, a near-perfect score of 919 out of 954 students polled. As noted on Walden.edu's Online Education page, Walden is one of the only universities to offer a CACREP-accredited degree program online, not to mention, students can also benefit from the flexibility of online learning through Walden's exclusive MobileLearn program, enabling students to choose where and when they learn, and also giving them the ability to help design their own course of study.
Career Support
At Walden University, online students are provided access to a multitude of career services. WU's Career Services department helps to prepare students for the next stage of their careers while enrolled at Walden. Career Services provides personal, one-on-one counseling, as well as a portfolio of online tools and resources that address how to search for a new job, explore career options in their field, build a stronger professional network and brand, and revise their resume or curriculum vitae. Walden even offers a special feature on the Career Pathways page of Walden.edu that enables prospective students to search for a degree program by professional field of study. For all this, Walden University wins the award for best career support for its online master's degree in counseling.
Financial Support
Walden University wins the award for best financial support for its online master's degree in counseling. Walden.edu's Tuition and Financial Aid section features a variety of financial aid options, like federal aid, scholarships, fellowships, veteran benefits, payment plans, and even a net price calculator. Also in this section of the website, Walden highlights its many innovative scholarships, focused on social change, public service, leadership, and the military. Students on CollegeProwler.com gave Walden an overall high score in the "tuition and financial aid" category, for "smoothest financial aid process" and "best bang for your buck."
Technology Support
The award for best online master's degree in counseling for technology support goes to Wake Forest University. The university's Information Systems Service Portal offers help with a wide variety of electronics, including TVs, phones, and computers, and can assist with accessing email and intranet accounts at WFU. Here, students can contact the tech support team via phone, email, or in-person, or use Wake Forest's exclusive ResolveIT program, the online, self-service "express lane," which allows students to troubleshoot, then, if necessary, submit their issues 24/7 to the support team, for faster resolution.
Student Engagement
Wake Forest University wins the award for best online master's degree in counseling for student engagement. Through The Office of Student Development at WFU, students can find leadership opportunities, volunteer services, student organization, public service opportunities, and charitable organizations. Wake Forest also features staff advising for students, orientation services, and unique student-led projects. Students can take advantage of social media forums, to stay connected and even download the exclusive "Wake Forest Campus Life" app for their iPhone.
Disability Support
Wake Forest University wins the award for best online master's degree in counseling for disability support. WFU's Disability Services for Students department, at the Learning Assistance Center, "exists to enable students with disabilities to experience equal access to the academic, social, and recreational activities and programs at Wake Forest University." Disability Services include academic counseling, tutoring, and learning and enrichment classes for students, faculty, and staff. WFU also features a special Student Health Services division, as well as offering the services of senior staff members, to assist with disability questions, matters of confidentiality, or documenting grievances.
Library and Research Support
Wake Forest University wins the award for best online master's degree in counseling for library and research support. With three libraries and research centers, WFU's wealth of resources for students has been recognized not only within the institution itself, but also nationally; the ACRL Excellence in Academic Libraries Award went to Wake Forest's Z. Smith Reynolds Library. The library website features many searchable databases and catalogues, online citation guides, access to library software and applications, even Twitter. Students who need to contact a librarian have easy access there, as well—in addition to calling or meeting with library staff in-person, librarians can also be reached through chat, text, or email.
Learning Support
The award for best online master's degree in counseling for learning support goes to Wake Forest University. As outlined in the Learning Assistance Center section of WFU.edu, students are offered many academic resources to supplement their course work. Through the Learning Assistance Center (LAC), students are provided study skills training and counseling, help learning how to read critically, take notes effectively, and manage their time, along with improving their motivation, increasing their reading speed, and preparing for tests. Students also have access to tutoring options through the Academic Counseling office, where each counseling session is tailored to meet individual students' needs and goals. Academic counselors are dedicated to assisting students with setting up learning plans, and with graduate school advising.
Faculty Credentials
Wake Forest University wins the award for best online master's degree in counseling for faculty credentials. As noted on the university's Discover Wake Forest page, "every faculty member is dedicated to excellence in both teaching and research. … Students have access to top-flight scholars from the very first day of their college career." And, according to the Discover Wake Forest page on WFU.edu, with a student to faculty ratio of 11 to 1, WFU encourages personalized interaction and intellectual collaboration between students and professors. Most classes have a maximum of 25 students, and with the exception of health classes and some laboratory sections, all classes are taught by faculty teacher-scholars, not graduate students.
Faculty Accessibility
Wake Forest University wins the award for best online master's degree in counseling for faculty accessibility. According to the Discover Wake Forest page of WFU.edu, WFU faculty is dedicated to academic excellence, and guarantees excellence is what students can expect from the highly qualified expert faculty in their course of study. Among a list of many benefits, students can take advantage of a rigorous academic environment with small class sizes—most have no more than 25 students—and the opportunity to work closely with professors to pursue their academic passions. The online graduate program at WFU promises students in this program will have the opportunity to learn from some of the most recognized scholars and professional leaders in the counseling profession.
Alumni Engagement
Walden University wins the award for best online master's degree in counseling for alumni engagement. On the Walden alumni web page, alumni can discover available alumni resources, connect and interact with fellow alums, engage with the alumni community, through the Ambassador Program or other alumni events, and inspire others to pursue their goals at Walden, as well. The alumni page of Walden.edu also spotlights a featured recent Walden University alum, and also offers career insight to alumni who are still looking to find the right opportunity to enter their chosen field of study in the working world.
Prior Learning Options
Walden University wins the award for best online master's degree in counseling for prior learning options. On the Credit Opportunities page of Walden.edu, students can find a wide variety of options for transferring academic credits, like college credit, prior learning assessments, and professional experience course work credits, and Walden also offers students additional opportunities to accelerate their degrees, like structuring credit, gaining master's-level credit, and lifelong learning for Walden graduates. Also noted on Walden.edu, this university is part of the Servicemembers Opportunity Colleges (SOC) Consortium, which means students may be eligible to consolidate and transfer credits from other recognized, accredited educational institutions, in order to get a head start on their degree at Walden.
New Online Student Orientation
Walden University wins the award for best online master's degree in counseling for its new online student orientation resources. Through the Resources for New Students page, Walden offers offer a free, self-paced Student Readiness Orientation session, to introduce students to Walden's online learning environment. This virtual orientation is the first time students will interact with the Student Support Team, which provides not only technical, but also administrative support and assistance. Here, students are also introduced to the online student portal, "myWalden," which provides everything they need to succeed in their online courses, including access to the Walden Library, as well as the Center for Research Support, all conveniently located in one place.
Explore a Master's Degree in Counseling
Every day, numerous people seek help to work through issues and problems they are facing. It takes an educated, skilled, and compassionate person to help people overcome these problems. If you're interested in a career guiding people through their challenges and improving their lives, you may want to consider earning an online master's degree in counseling.
In most cases, you are required to have a bachelor's degree in counseling, psychology, or a related field to get into a graduate level program, which typically takes an additional two to four years to complete. The amount of time it takes you to earn your master's degree in counseling will depend on factors such as the requirements of your program, your ability to pass each course, and whether you're a full-time or part-time student.
Class Curriculum
The curriculum for a master's degree program in counseling will cover the variety of mental, emotional, and behavioral issues that people face, and the techniques, methods, and theories that can help them overcome these issues. Each institution will have its own unique curriculum requirements, but here are a few of the more common courses you can expect to find in a counseling program:
Counseling Theories and Ethics. This course will teach you about the ethical guidelines that pertain to counseling, your relationships with your patients, confidentiality, and patient records. You will also learn about theories that apply to counseling different types of individuals and the issues they are facing.
Techniques of Assessment and Diagnosis. In this course, you will learn how to assess a patient's intelligence, interests, personality, aptitude, and other characteristics. You will also learn how to use this information, gather additional necessary information, and diagnose the issue(s) being faced by the patient.
Research and Evaluation of Counseling Programs. This course will teach you methods used to research counseling programs, discovering their purposes, the techniques they employ, and their success rates. You will also learn how to evaluate a program and find ways to make it more effective.
The majority of your assignments in a counseling program will typically be in written form. You can expect to research topics such as counseling methods, assessment and diagnosis, counseling programs, and legal aspects of counseling, and then write papers and reports based on the information you gather. Many programs also require students to work through scenarios and simulations in which they assess, diagnose, and treat mock patients.
Building a Career
A master's degree program in counseling will give you the skills and knowledge needed to recognize, understand, and diagnose problems that patients are having, and then help them work through their problems and improve their lives. Counseling degrees can be geared toward a specific area, such as substance abuse, career, or mental health, which can lead to a career focusing on treating patients with these specific needs. However, before you can begin your career, you must meet your state's requirements, such as licensure, certification, and educational requirements. Also, while earning your degree may qualify you for counseling positions, it does not guarantee employment.
The U.S. Bureau of Labor Statistics (BLS) provides occupational information about the various careers in counseling. According to the BLS, substance abuse and behavioral disorder counselors are expected to have a 27% growth in employment through the year 2020, and they earn an average of $38,120 a year. The BLS shows that school and career counselors are expected to have a 19% increase in employment, and they earn an average of $53,380 a year. The BLS also shows that mental health, marriage, and family counselors are expected to have a 37% increase in employment, and they earn an average of $38,150 a year. Keep in mind that your income will depend on several factors, including your industry, location, level of experience, number of patients you see, and who you work for, or if you have your own practice.
Other Online Liberal Arts Programs