Best Online Master's Degrees in:

Psychology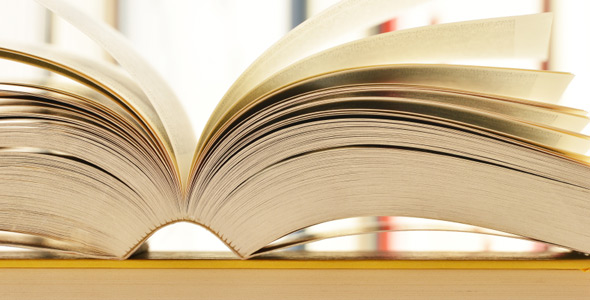 Editor's Picks: Online Schools for Psychology
Value
LeTourneau University is ranked No. 39 on U.S. News & World Report's list of the top regional colleges in the west. In addition, it is ranked No. 308 out of 1,248 schools for value, according to PayScale.com. LeTourneau University tuition has a return on investment of 7.0% without financial aid and 8.1% with financial aid, which makes it our winner for the best online psychology master's degree for value.
Financial Support
Capella University awards 100% of its first-time, full-time students financial aid, according to the National Center for Education Statistics. In addition, 97% of all Capella undergrads receive either a scholarship or a grant. That dedication to providing tuition assistance to its students makes Capella University the winner of the award for best financial support.
Technology Support
The University of Phoenix is the winner of best technology support, thanks to its 24/7 availability for troubleshooting and technical help. It is also ranked No. 1 on College Prowler's list of the best schools for technical support.
Student Engagement
The University of Phoenix understands how important professor communication is when it comes to keeping students involved in their education. It is therefore ranked No. 7 on College Prowler's list of the top schools for the best online professor communication. It is also our winner of the best online psychology master's degree for student engagement.
Library and Research Support
Walden University has extensive online library services, which include searchable databases, catalogs, and course readings. In addition, students can utilize a Facebook page and an "Ask a Librarian" tool for extra help. The online library services also include how-to guides, frequently-asked-questions, and news updates. Walden University therefore wins the award for best library and research support.
Learning Support
Walden University wins the award for the best online psychology master's degree for learning support. It provides multiple online tutoring options in areas like mathematics, statistics, accounting, and writing. Walden also has a writing center that offers live assistance, online resources, and grammar guides.
Faculty Accessibility
Walden University is ranked No. 14 on College Prowler's list of the top schools for accessible professors. In addition, Walden University keeps class sizes small, with a student-to-faculty ratio of 18-to-1, according to the National Center for Education Statistics. It is therefore our winner for best faculty accessibility.
New Online Student Orientation
Capella University offers a free online seminar for students who are interested in online learning, but who don't want to register until they've tried Capella's online learning system first. In addition, Capella has orientation programs to help students become acclimated to online learning. It is therefore our winner for best new online student orientation.
Explore a Master's Degree in Psychology
A master's degree in psychology is meant to give a student a solid foundation in the study of psychology while also allowing them to specialize in a variety of fields within the discipline. If you're interested in working as a school or industrial-organizational psychologist, or if you want to pursue a doctoral degree, an online master's degree in psychology may be the right choice for you. Many online psychology master's degree programs require about 42 semester credit hours to complete, although the length of the program differs depending on the institution.
Class Curriculum
Master's degree programs in psychology typically require students to take a set of core psychology courses in addition to the classes in their chosen specialization. These core courses may include counseling theories and strategies, therapeutic boundaries, and psychopathology. Although the specializations differ by institution, a student may choose to specialize in sports psychology, pastoral counseling, social psychology, industrial psychology, and in other areas. Keep reading for a closer look at three core psychology courses:
Social Psychology. A social psychology course examines an individual's social beliefs and judgment, how other people affect our emotions and behaviors, and aggression and helping. Once they finish the class, students will have a better understanding of social influence and interpersonal conflict, and they will be able to analyze psychological research.
Intergroup Relations. An intergroup relations course studies research and theories on group processes and group relations, including prejudice, discrimination, stereotyping, group decision making, and intergroup conflict and cooperation. The class may also cover collective action, social identity, and ethnic and cultural relations.
History and Systems of Psychology. A history and systems of psychology course may cover the historical and philosophical background of psychology. Students in this class may study psychoanalysis, existentialism, postmodernism, evolutionary psychology, and more.
Students of an online master's degree program in psychology will be assessed by their performance on reading assignments, class discussions, exams, and research papers. The reading assignments are typically from scientific textbooks and journals, and students will be graded based upon how they demonstrate their understanding of the material, and upon the quality of their research.
Building a Career
Graduates of an online psychology master's degree program may find employment as a school psychologist, industrial-organizational psychologist, or as psychological assistants in clinical, counseling, or research settings, according to the U.S. Bureau of Labor Statistics (BLS). A school psychologist focuses on the education and mental health areas of a student's development, while an industrial-organizational psychologist researches how behaviors and attitudes of employees can be improved and then finds ways to implement policies that improve employee morale, training, and productivity. Regardless of the specialization, psychologists must be licensed by the state in which they work.
According to the BLS, overall employment of psychologists is expected to increase 22% between 2010 and 2020, which is faster than average. However, the expected growth of employment varies by specialization. For example, employment of industrial-organizational psychologists is expected to increase by 35%, while employment of clinical, counseling, and school psychologists is expected to grow 22%. Demand for industrial-organizational psychologists is expected to increase because organizations will look to these professionals to help keep employees, increase productivity, and find potential workplace improvements, according to the BLS. The median annual wage for industrial-organizational psychologists was $87,330, while the wage for school psychologists was $66,810. However, these numbers are no guarantee of pay, which is determined by the needs of the organization, your location, and the condition of the economy.
Other Online Liberal Arts Programs