Best Online Master's Degrees in:

Media Studies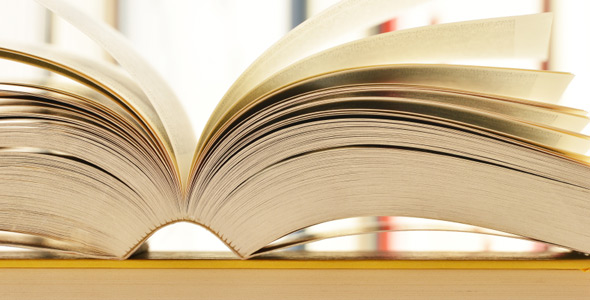 Editor's Picks: Online Schools for Media Studies
Value
The best online master's degree in media studies for value goes to Quinnipiac University, which offers a Master of Science in Interactive Media. The university has a 7% annual return on investment, and for students receiving financial aid, that percentage goes up to 8.2%, according to PayScale.com. Even though students can expect significant up-front costs, the university's students should be able to obtain the financial benefits of their education over time.
Flexibility
The winner of the award for best online master's degree in media studies for flexibility goes to the New York-based New School, which offers a Master of Arts in Media Studies. New School online students enrolled in this program can view their new student orientation online, have online access to program advisors, and can participate in the program's required first-year course, Understanding Media Studies, by watching pre-recorded lectures and participating in online discussions, according to the program website. All required courses are delivered online asynchronously, which makes it possible to attend the program from anywhere in the world at the time of day that works best for students, which is great for working professionals who must balance a career, family, and their studies. Last but not least, online students have the added flexibility of choosing a thesis or non-thesis degree path, depending on their interests.
Career Support
The University of Nebraska Lincoln, which offers an online specialization in media studies through its Master of Arts in Journalism and Mass Communication program, wants to ensure its graduates have the tools they need to find employment. UNL's Career Services department offers career counseling and assessment, resources to explore possible career paths, advice for finding internships and co-ops, and guidance for writing resumes and cover letters and sitting for job interviews. In addition, Career Services offers career fairs, on-campus interviews, and the Husker Hire Link, a free job search service where students and alumni can look for internships and full-time jobs. Because of its commitment to helping students find gainful employment, the University of Nebraska Lincoln wins our award for best online master's degree in media studies for career support.
Financial Support
The New School is committed to removing financial barriers to a quality higher education, and offers merit- and need-based scholarships, grants, and fellowships, as well as assistanceships and stipends for graduate students who provide work, research, or other assistance to the university, according to the school's Financing Solutions Guide. The New School has a reputation for providing generous financial aid; according to College Navigator, 99% of full-time beginning undergraduate students received some sort of financial aid, and 96% received institutional grants or scholarships. Last but not least, the New School features the Carol and Milton Petrie Foundation Emergency Fund, which provides assistance for qualified students who are going through a severe short-term financial emergency. For these reasons, the New School wins the award for best online master's degree in media studies for financial support.
Technology Support
Arizona State University, which offers a Master of Advanced Study degree in American Media and Popular Culture, is the winner of the best online master's degree in media studies for technology support. Not only does the university provide a nifty online help center with useful tutorials and guided help options, but students also have access to direct support from the help desk 24/7 via live chat or phone, according to ASU Online. The help desk can provide assistance with email trouble or technical problems students encounter with Blackboard or the LearningStudio learning management system. Students can also download hundreds of software titles for free, including Microsoft Office and Adobe products through the "My Apps" feature.
Student Engagement
Quinnipiac University wins the award for best online master's degree in media studies for student engagement because it offers students the option of enrolling either fully online or blended. The blended option combines on-campus and online courses, and thus gives students some face-to-face time with their professors as they pursue their degree plan. Quinnipiac's interactive media master's program also features a community page where students can share information on their comprehensive master's projects, discuss what they are learning, post blogs, connect with classmates through social media, and participate in other networking opportunities.
Disability Support
The award for best online master's degree in media studies goes to the University of Denver, which offers an online master's degree in new media and Internet marketing. While nearly all higher education institutions offer some services for students with disabilities in order to comply with the Americans with Disabilities Act (ADA), the University of Denver goes above and beyond, offering comprehensive services to those with physical or learning disabilities. The university offers two programs for students with disabilities, including Learning Effectiveness Program (LEP) and the Disability Services Program (DSP). The LEP, a fee-for-service program, is among the top comprehensive support programs in the nation, and serves more than 200 students with ADHD and other learning disabilities and challenges every year, according to the LEP website.
Library and Research Support
Distance learners at Arizona State University have access to all ASU library resources, including e-books, e-journals, tutorials, streaming video, and more. In addition, online students can benefit from the specialized knowledge of subject librarians, including librarians who specialize in film and media studies. Last but not least, ASU Online students can access librarians through email, phone, or even 24/7 live chat. For these reasons, Arizona State University is the recipient of the award for best online master's degree in media studies for library and research support.
Learning Support
Aside from providing excellent library services that grant access to collections from ASU's eight award-winning libraries, Arizona State University provides online chats with career advisors, disability resources, textbook rentals, and 24/7 technical support and research assistance, according to the university website. Students can also take advantage of ASU's Facebook application available exclusive to ASU students. For these reasons, Arizona State University is the winner of the best online master's degree in media studies for learning support.
Faculty Credentials
The award for best online master's degree in media studies for faculty credentials goes to Fielding Graduate University, which offers an online Master of Arts in Media Psychology. Eight out of the 11 faculty members listed on the school website that teach in the program hold terminal degrees. Faculty areas of interest include global media and social change, media and political psychology, human factors of new media design and function, portrayals of race and gender in the media, media violence, and more.
Faculty Accessibility
Faculty accessibility is important when it comes to online classes since online students do not typically have the opportunity to meet with professors face to face. Because of its small class sizes and faculty's commitment to helping students shape their graduate plan of study, The New School wins the award for best online master's degree in media studies for faculty accessibility. According to the program website, the faculty for the master's program in media studies are available to discuss the classes a student is taking and provide advice for a student's self-designed program of study. In addition, The New School has a student-to-faculty ratio of 9 to 1, according to College Navigator.
Alumni Engagement
The University of Nebraska Lincoln wins the award for best online master's degree in media studies for alumni engagement. Not only are there 60 Nebraska Alumni Association Chapters across the U.S., but there are also new chapters in the making as well as nine international chapters, according to the Nebraska Alumni Association website. The University of Nebraska's LinkedIn page for alumni had more than 9,200 members. Alumni have access to additional career development resources and also have the opportunity to remain involved with their alma mater through volunteering, helping out with the recruitment process, dropping in for Football Fridays, or attending Homecoming or Big Red Weekend.
New Online Student Orientation
Arizona State University offers an excellent new online student orientation that incorporates videos discussing the various things students will need to know in an online learning environment. The videos introduce students to ASU; explore what students can expect in an online course; provide instructions for registering for classes, receiving academic advising, and accessing email; connect students with ASU's online community; and more. Because of its detailed, multimedia approach to orientation for new students, ASU wins the award for best online master's degree in media studies for new online student orientation.
Explore a Master's Degree in Media Studies
Media studies explores the history, content, and social and cultural influences of a variety of different media, such as film, television, radio, print journalism, and now, electronic media. Online master's degree programs in media studies equip students with the necessary historical knowledge, communication, and analytical skills to pursue careers as high school or community college instructors. Other job opportunities may be found in marketing, publishing, television, film, media production, or online content production. Students interested in becoming media studies professors at the college or university level will need to pursue a Ph.D. to gain the required credentials.
An online curriculum allows students maximum flexibility when it comes to adjusting their course load to fit with work and family obligations. Given the fact that not every student will enroll in the same number of courses each term, the estimated time to completion for this type of program can range from one to three years. In addition, other factors can influence how long the degree will take, such as applicable transfer credits brought in or whether a student opts to take a break at any point during the program.
Class Curriculum
Students enrolled in a media studies program will complete a combination of lecture, seminar, and research courses. Core topics include, but are not limited to, media influence, art history and criticism, film theory, electronic media, creative industries, media psychology, and political economy. Some examples of courses that might be found in an online master's degree program include:
Media Theories and Methods. An advanced exploration of theoretical and methodological issues for media studies. Globalization, social and political effects of media, media ownership, online communities, and intellectual property, among other topics, will be discussed.
Experimental Film and Video. This course will cover the history and theory of alternative expressions in film, video, and digital media. Students will learn to assess work as both a fine-art medium and a critical outlet.
Global Media. Students will examine media outlets from a global perspective. This will include analysis of media flow, influence, power, and practices around the world.
Assignments for this type of program are likely to include readings, critical analysis, papers, presentations, and research projects. Most students will be required to complete a master's thesis in their chosen area of specialization. This will demonstrate an active understanding of the theories, concepts, and historical information the student has gained throughout the program.
Building a Career
Individuals who complete an online master's degree program in media studies will have the historical knowledge, communication, research, and analytical skills necessary to teach media studies at the high school or community college level. Those interested in teaching at a four-year institution, will need to continue on to a Ph.D. program to gain the required credentials. However, some media studies graduates opt to apply their skills in other areas. Career opportunities may be found in television, film, marketing, online media production, or publishing.
The U.S. Bureau of Labor Statistics reports that the demand for postsecondary teachers is expected to increase by 17% from 2010 to 2020. This is slightly above the 14% rate of growth expected for jobs overall. The mean annual wage for communications teachers at the postsecondary level is $67,560. Those who worked for technical or trade schools earned a mean annual wage of $57,320, and instructors at junior colleges actually earned the highest annual salaries, at a mean of $72,810. Please note, however, that these statistics may not reflect actual job openings or starting salaries, which can be affected by location, industry, level of experience, education, and the general economic climate.
Other Online Liberal Arts Programs