Best Online Master's Degrees in:

Art History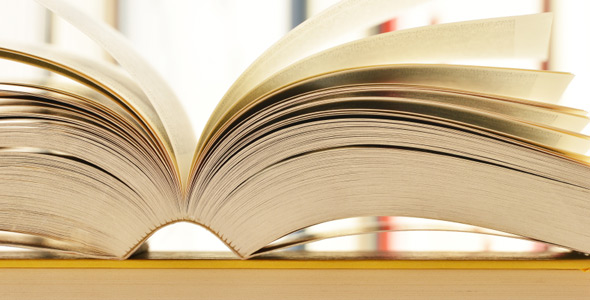 Editor's Picks: Online Schools for Art History
Flexibility
Azusa Pacific University was awarded the title of best online master's degree in art history for flexibility. This private four-year institution located in Azusa serves nearly 10,000 students, including a growing number of individuals taking classes online. This school's program focuses on modern and contemporary art history. Ranked among the top 20 up-and-coming schools by U.S. News & World Report, APU has a strong online division offering degree programs specifically designed for working adults trying to balance the demands of their personal and professional lives. Classes are taken one at a time and students can log in to the virtual classroom and access reading materials, assignments, and participate in discussion boards at any time, from any location that has Internet access.
Featured Online Programs
Financial Support
Azusa Pacific University was also recognized as the best online master's degree in art history for financial support. According to reports from the National Center for Education Statistics, 95% of new students received some form of financial assistance. Approximately 94% received grant and/or scholarship money as part of their award package. About two thirds of students also took out loans to help with the cost of continued education, but most of these were through federal loan programs. The loan default rate for 2009 was very low at 1.4%, indicating manageable levels of debt for most graduates of APU.
New Student Orientation
The best online master's degree in art history for new student orientation is Azusa Pacific University. Prior to starting the online program, students are required to complete a two-week online orientation. This will not only help students explore the online learning platform, but will also give them practice submitting papers, utilizing the discussion boards, downloading resources, and using other common features in the virtual environment. Even after this orientation, students at APU have easy access to professors, teaching assistants, and technical support staff should they need further help.
Explore a Master's Degree in Art History
A master's degree in art history may be ideal for a student planning for curatorial positions, Ph.D. education, or another career in the visual arts. Art history graduate students may choose a time period to concentrate in, such as Greek and Roman Art and Archaeology, Medieval Art, Renaissance Art, Baroque Art, 18th and 19th Century European Art, or Modern and Contemporary Art. An art history master's degree will require extensive writing, research, and analysis of visual culture.
Class Curriculum
Graduate course work in art history may include art history research methods, curatorial methods, and theory and criticism. Course work may depend on the graduate student's area of concentration, as most surveys focus on a time period, artist, art form, or geographical area, such as Latin American art, modern art, Michelangelo de Kooning, Ancient Egyptian art and architecture, or Impressionism. The following are a few courses an art history graduate student may expect to encounter during his or her graduate degree program:
Research Methods of Art History. Research methods of art history teaches the researching process on an art object. Students learn methods of critical interpretation for academic and curatorial work.
Curatorial Methods. Curatorial methods covers the collection development, organization, and research approaches in curation. Students learn approaches through landmark exhibition history and themes, politics, and experiments in an exhibition experience.
Theory and Criticism. Theory and criticism covers the practice of connecting intellectual concepts and artistic production. Students learn the past and current methods of artistic study, including psychoanalysis, feminism, social history, anthropology, and semiotics.
Art history graduate students may be assigned art pieces to research, critique, and interpret. Students may also be required to submit a thesis. Students will likely be required to read critical writings and theory of contemporary art historians, or past methods of artistic study to analyze art history's development.
Building a Career
A master's degree in art history may lead to a position as a curator in a museum, though some employers prefer curators to have a doctoral degree. The U.S. Bureau of Labor Statistics (BLS) reports that the median annual pay for curators was $48,450. Museum technicians and conservators had a median pay of $37,310 per year. Employment for curators is expected to increase by 25% between 2010 and 2020.
Another career path a master's degree in art history may lead to is a position as an art historian working in museums, archives, research organizations, or nonprofits. Historians had a median annual wage of $53,520. Employment for historians is expected to increase by 18% between 2010 and 2020, according to the BLS. Keep in mind, though, that employment and wage figures may depend on personal experience and factors like area, employer, experience, and position.
Other Online Liberal Arts Programs