Best Online Master's Degrees in:

Communications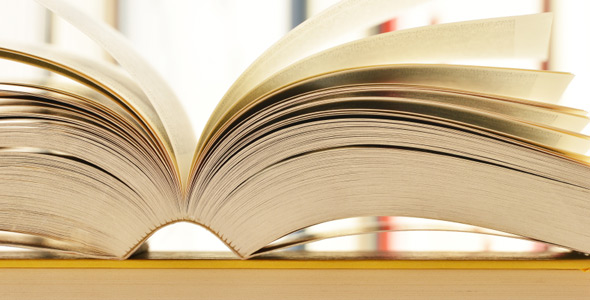 Explore a Master's Degree in Communications
Online master's degrees in communications are designed for experienced professionals who would like to enhance their skills in communication leadership, global communications, and communications research and scholarship. Students attend master's programs in communications from a variety of career backgrounds, including public relations; advertising; human resources and training; marketing; broadcast, print, and online media; or any other career that requires communicating effectively to specific and diverse audiences. Master's degree programs in communications may be generalist programs or allow students to specialize in an area such as communications management, public communication, or technical communication.
Many master's programs in communications can be completed in approximately two years if the student attends full-time, but program length can vary significantly by university. Some schools offer accelerated programs that can be completed in a shorter timeframe, but require the student to attend intensive courses year-round. Students who transfer in prior credits from past graduate work may also be able to complete their degree more quickly. However, many students are working professionals who opt to attend the master's program part-time, and therefore ending up taking longer to complete the program.
Class Curriculum
The curriculum in a master's degree program in communications emphasizes both theory and practice. A student's course work depends greatly on their specialization. For instance, a specialization in technical communication may include courses in technical writing, technical and science editing, and software documentation, while a specialization in communications management may include courses in organizational leadership, and strategic and corporate communication. While required course work differs greatly from program to program, a few courses you may see in a communications master's program include:
Research Methods in Communication. In this course, students learn how to conduct research in areas of communication, from research planning, design, and implementation, to the presentation of research findings. Students will be introduced to qualitative and quantitative methods, and current ways of measuring the effectiveness of various communication strategies.
Communication Theory. This course provides students with an overview of the major theories and research issues in contemporary communications studies. Research in core areas of interpersonal communication, public rhetoric, and mass media communication may be emphasized. Students will learn how to critically examine research studies in communication.
Message Design and Communication. In this course, students learn how to design a strategic message targeted at a specific audience. Students will also learn methods for evaluating the effectiveness of those messages.
Students in an online master's program in communications write a great deal of research papers in areas of communication, particularly examining the research of others. Professors may provide students with case studies and ask them to write about how they would handle a particular situation that demands strategic communication skills, drawing from the best practices they learn about in class. Depending on the university, students may conclude their program by assembling a professional portfolio, participating in an internship in a communications setting, and/or by completing a final project in which they identify a communication problem within an organization and draft a plan to mitigate the problem. More research-focused programs will conclude with a thesis in which students must identify a research question and attempt to answer the question by building on the research of others and conducting research of their own.
Building a Career
Students with a master's degree in communications may be qualified to enter or be promoted within a variety of careers, including business communications/internal communications; publicity, promotions, and public relations; marketing; advertising; and journalism. Others may use their master's degree as a stepping stone toward completing a Ph.D. as they pursue careers in research, teaching, and consulting. Depending on your background, a few of the career titles you may pursue as a graduate of a master's program in communication include: advertising, promotions, and marketing managers; public relations managers and specialists; writers, authors, editors, and technical writers; and reporters, correspondents, and broadcast news analysts.
Advertising, promotions, and marketing managers use their advanced communication skills to get the public informed and excited about a product or service, and hopefully influence them to buy or use that product or service. They work with diverse clients, work individually and on teams, and negotiate contracts, all of which require strong communications skills. Advertising and promotions managers reported annual median earnings of $83,890, while marketing managers reported earnings of $112,800, according to the U.S. Bureau of Labor Statistics (BLS). However, those who wish to enter these highly-desirable careers should expect steep competition.
Public relations managers and specialists earned a median yearly wage of $91,810, the BLS reported. Employment of these professionals is projected to increase by 22% between 2010 and 2020, which is faster than the average of other careers. As with advertising, promotions, and marketing managers, public relations professionals can also expect steep competition for jobs, despite the fact that employment growth is more positive for public relations specialists.
Prospective students should be aware that a master's degree in communications does not guarantee them a job in a communications field, as job availability is determined by the state of the economy and the area of the country you live in, among other factors. In addition, salary is dependent on your level of skill and experience, your years with a particular organization, the size and type of organization you work for, and other considerations.
Other Online Liberal Arts Programs