Best Online Master's Degrees in:

Jewish Studies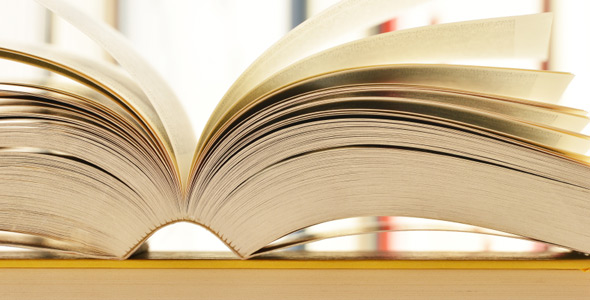 Editor's Picks: Online Schools for Jewish Studies
Value
The award for the best online master's degree in Jewish studies was given to Gratz College. This small, private, not-for-profit school based in Melrose Park, Penn., boasts notable faculty members, small class sizes, and reasonable tuition rates, all contributing to its placement at the top of our list for this category. The Master of Jewish Studies program is designed to provide the greatest benefit for individuals interested in self-enrichment, those pursing work in communal service, teaching or consulting in Jewish day schools, or continuing on to a doctoral program.
Featured Online Programs
Flexibility
Hebrew College was selected as the best online master's degree in Jewish studies for flexibility. Students have the option to complete their studies completely through distance learning or through a combination of online and on-campus instruction. In addition, they may enroll either full or part time as fits with their personal and professional schedule. The curriculum is set up to include both live online learning with study partners and asynchronous learning, which students can complete at any time. For these reasons, Hebrew College was chosen as the top school in this category.
Financial Support
Hebrew College was awarded the title of the best online master's degree in Jewish studies for financial support. The school is dedicated to helping students find the financial assistance they need to pursue further education and employs an excellent staff of professionals ready to assist. According to the National Center for Education Statistics, 63% of students received some grant or scholarship aid. School funded fellowship programs, merit-based aid, outside scholarships, and federal assistance are all options for Hebrew College students. With all these options considered, Hebrew College was placed at the top of our list for financial support.
Student Engagement
The best online master's degree in Jewish studies for student engagement is Hebrew Union College. Experienced faculty, a highly interactive online learning platform, customizable research opportunities, and on-campus seminars help to place the school at the top of this category. In addition, students will also participate in a 10-day Israel seminar, focusing on the region's cultural significance and Jewish peoplehood as it pertains to Jewish education. These face-to-face learning requirements throughout the program are short enough to accommodate the schedules of working adults while still building a strong sense of community among peers and professors. This contributes greatly to HUC's strong reputation for student engagement.
Library and Research Support
Spertus College was selected as the best online master's degree in Jewish studies for library and research support. With more than half a million books, films, music, art works, artifacts, antique maps, and archival items in their collection, the school's Asher Library proves a rich resource for both students and members of the general community. Online materials include electronic catalogs, databases, full-text articles, eBooks, journals, newspapers, audio and video clips, and photograph archives. Students can even request books or materials from other schools to be sent to them through the interlibrary loan program at Spertus. Given the wealth of resources available, Spertus earned the top spot in this category.
Faculty Credentials
Hebrew Union College was awarded the title of best online master's degree in Jewish studies for faculty credentials. All classes at HUC are taught by professors who are highly experienced in their field. Faculty specializations range from the Reform Day School movement to Jewish teen identity. Small class sizes also ensure that students receive the personalized instruction and mentoring that they need to succeed in an online master's degree program. With a wide range of research interests represented among faculty members, students have a wealth of resources when it comes to focusing on their own research projects. For this reason, Hebrew Union College ranked at the top of our list for faculty credentials.
Alumni Engagement
The award for best online master's degree in Jewish studies for alumni engagement was given to Gratz College. Graduates of Grantz College will join an extensive and continuously growing network of alumni. The school communicates with alumni regularly via newsletter, email, and personalized invitations to lectures and seminars. The Alumni Affairs department also offers career networking opportunities, access to an alumni list serve, reunions, and receptions to help build a sense of community among graduates. For these reasons, Gratz earned the top spot on our list for alumni engagement.
New Online Student Orientation
Hebrew Union College won the award for best online master's degree in Jewish studies for new online student orientation. New students at HUC are encouraged to enroll in a seven-week online mini-course before starting the core of the program. This is a credit-bearing course designed to familiarize students with the online learning platform and the type of instruction they can expect through distance learning. Following the completion of this mini-course, students will officially begin the program with an intensive three-day on-campus seminar. Early on in the program, students will be paired with a faculty mentor to help guide them in their academic growth and research. With all this considered, Hebrew Union College was selected as the best school for this category.
Explore a Master's Degree in Jewish Studies
An online master's degree in Jewish studies is designed to immerse students in contemporary Jewish thought and lifestyles, as well as Jewish history, language, culture, and religious traditions. The program is a good fit for students who wish to teach the subject at the college level and conduct research in the discipline. Jewish studies is also well-suited for students who pursued Jewish studies at the undergraduate level and want to pursue a specialization at the graduate level, such as Jewish education, Holocaust and genocide studies, or Jewish nonprofit management. Jewish studies is an interdisciplinary master's program that encompasses archeology, sociology, language studies, ethnic studies, political science, and more.
Many online master's degree programs in Jewish studies can be completed in about two years, although program length varies by university. Students enrolled in a Jewish studies master's program part-time will take longer to complete the program. Individuals may be able to transfer in graduate credits from work completed at other schools, which can reduce the time it takes to graduate. Online programs allow students to log in to their courses from their home computers at a time of day that works best for them; while some programs are fully online, others require occasional campus visits.
Class Curriculum
Jewish studies graduate students may take courses in modern Hebrew, Jewish literature and music, biblical studies, cantorial and rabbinics courses, and topical courses that look at contemporary issues in Jewish life. Students who specialize in a certain area will take a selection of courses related to that specialization. For instance, a Jewish education specialization may entail course work in lifespan development, managing Jewish-inclusive classrooms, special education, and models of formal Jewish education. Required courses differ greatly from program to program, but a few courses you might encounter include:
Jewish History. Often separated into two courses, this course provides an overview of the major events that have taken place in Jewish history, including the Holocaust, nationalist movements, mass migrations, and wars. Students will look at medieval Jewish history, modern European Jewish history, and American Jewish history.
Jewish Literature: Biblical to Modern. This course exposes students to the most influential Jewish literature written over the years and the central themes of those works of literature. Works include biblical narrative, rabbinic commentary, and modern Jewish prose and poetry. Students will also learn about the historical, social, and political contexts in which these works were written.
Modern Jewish Thought in Historical Context. In this course, students examine the writings of significant contemporary Jewish thinkers and the historical traditions that influenced these thinkers in their writing. Emphasis is often on the intersection of the religious and the secular.
Students complete a wide array of homework assignments and projects in a Jewish studies master's program. Hebrew language classes require students to read and translate sections of Hebrew texts, as well as write their own dialogues and passages using what they have learned. Research papers are also common, and students may be asked to critically examine the works of modern Jewish writers and discuss their central themes. Many programs will require the completion and oral defense of a thesis, and/or an internship. Internships generally take place at synagogues or Jewish centers, schools, or nonprofits.
Building a Career
Graduates of online master's programs in Jewish studies may become rabbis, K-12 teachers at Jewish schools, or advance to pursue a doctorate to teach at the college level. However, some pursue careers in international relations, as directors of Jewish nonprofits, or as cultural program directors. Students in this program cultivate skills in oral and written communications, research, cultural sensitivity, and analytical thinking that can be applied to a wide range of careers unrelated to Jewish studies as well.
Kindergarten and elementary school teachers reported a median yearly pay of $48,800 and $51,660, respectively, according to the U.S. Bureau of Labor Statistics (BLS), while high school teachers reported an annual salary of $53,230. Those who want to teach at public schools will need to meet the requirements in their state for teacher certification, but those who teach at private Jewish schools may not require state certification.
Philosophy and religion teachers at colleges and universities, some of whom teach Jewish studies courses, earned an estimated average salary of $71,620 and a median yearly salary of $65,100, the BLS noted. Top-paying states in this career field were Vermont, Massachusetts, New York, Rhode Island, and California. Salaries are dependent on a number of factors, including your level of experience and education, the region of the country you live in, and more.
Other Online Liberal Arts Programs