Best Online Master's Degrees in:

School Psychology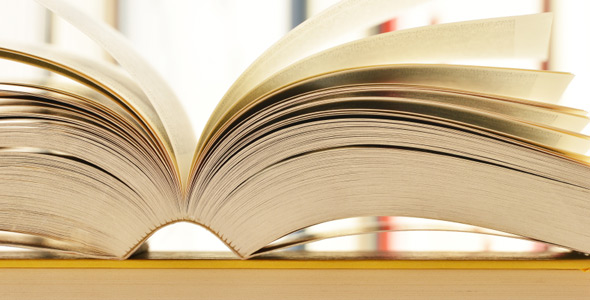 Editor's Picks: Online Schools for School Psychology
Flexibility
The University of Northern Colorado (UNC) offers a Master of Arts in Educational Psychology, with an emphasis in teaching applications, that wins the award for flexibility. Students are not required to visit the campus at any time, and all course materials, including lectures, are available online. Students are not required to take the GRE to enroll in the program, which requires 30 credit hours and can be completed in as little as 19 months.
Career Support
Fort Hays State University (FHSU) offers the best career support services to students. Students will obtain a CareerConnections account, which will allow them to post their resume, search for job vacancies, and more. FHSU's Career Services also helps students create and update resumes, cover letters, and more. These services are free to students and alumni.
Financial Support
Fort Hays State University (FHSU) wins this award for providing a variety of financial aid resources to students. The Financial Assistance Office will help students apply for all forms of financial aid, including grants, scholarships, and loans. Students can also apply for a number of FHSU scholarships.
Technology Support
The University of Northern Colorado wins this award because it provides technical support to students 24 hours a day, seven days a week. Students can contact the Help Desk by phone or online. The Blackboard Blog maintains up-to-date information on Blackboard outages and maintenance.
Library and Research Support
The University of Northern Colorado (UNC) offers the best library and research support services to its graduate education students. Students who live more than 50 miles from the UNC campus may receive library materials by mail. Students can also access a number of electronic resources, such as online journals and databases. Reference librarians are available via phone and email to offer research-related advice and answer questions.
Learning Support
Fort Hays State University (FHSU) offers the best learning support services to its school psychology graduate students. FHSU online students have access to live tutoring services via Smarthinking. All classes are recorded and posted online, and FHSU's Blackboard Mobile Learn app lets students access classes directly from their mobile devices. The app allows students to check assignment due dates and grades, contribute to discussion posts, upload content, view documents, and more. According to U.S. News & World Report, FHSU ranks No. 14 in the nation for student services among online graduate education programs. The program also made U.S. News's honor roll for the top online graduate education programs.
Faculty Credentials
Fort Hays State University (FHSU) wins this award because 100% of its faculty have at least two years of experience teaching in the online environment. Instructors are also required to receive training in online instruction before they begin teaching. FHSU's online graduate education faculty consists of 11 full-time and nine part-time faculty members.
Faculty Accessibility
The University of Northern Colorado's (UNC) master's degree program in educational psychology, with an emphasis in teaching applications, wins the award in this category. Professors respond to questions posed by students within 24 hours. On average, professors hold regularly scheduled office hours for three hours every week. In fact, according to U.S. News & World Report, UNC ranks No. 1 for faculty accessibility among all schools that offer graduate education programs online.
Alumni Engagement
Fort Hays State University (FHSU) wins this award for providing the best alumni support services to FHSU graduates. Students will join a group of more than 40,000 individuals. Graduates can stay connected to the FHSU family through the Alumni Association, which provides special benefits to members.
New Online Student Orientation
Fort Hays State University (FHSU) wins this award. FHSU provides comprehensive guides and tutorials for first-time online learners. Video tutorials will teach students how to submit assignments, contribute to discussion boards, create blog entries, take online tests, check their grades, and more.
Explore a Master's Degree in School Psychology
School psychologists address learning and behavioral problems and counsel students and families. They have training in cognitive, social, language, and developmental psychology, and may research in affective and cognitive neuroscience, perceptual and cognitive development, language acquisition, family processes, peer influences and relationships, and developmental disorders. School psychology programs are usually designed for collaboration with community agencies like hospital, clinics, and school districts.
School psychologists usually possess excellent communication skills, patience, and observational skills to interact with patients and observe their attitudes and behavior. School psychology also coincides with developmental psychology, and may be an ideal position for people who are good with children. A school psychology master's degree may take two years to complete. Students expecting to continue on to a Ph.D. may be able to complete both a master's degree and a doctoral degree in one program within five years.
Class Curriculum
A master's degree in school psychology may require course work in cognitive development, psychopathology, research methods, and personality development. School psychology may also require advanced course work in cognition and learning, educational psychology, language development, spatial thinking, and statistics. Further course work may include psychological foundations of education, behavioral pediatrics, and psychological assessment of children.
Social and Emotional Development. Social and emotional development course work may cover the theory and research in child and adolescent social, moral, and emotional development through biological, cultural, and social contexts. Students may study the successes and failures of research methods and theory in studying social and personality development.
Psychological Assessment of Children. Psychological assessment of children covers the assessment techniques appropriate to children, including projective tests, family interviews, and target observational assessment. Course work may also cover approaches in child psychotherapy and the issues in treatment and research.
Language and Cognitive Development. Language and cognitive development may cover the psychological processes of language structure, speech perception, language acquisition, and comprehension. Students may also study the neuroscience of the comprehension and production of language.
Graduate students may be required to design and analyze the results of a research project, and write a summary paper within developmental psychology. Students may also be required to give an oral presentation on the research project. Students may expect to be assigned reading in research and theory of developmental psychology, problem sets for statistics and research methods practices, and to complete internship experience for professional development.
Building a Career
Most school psychologists work in public schools in all levels of elementary, secondary and post-secondary education. School psychologists may also work in private schools, hospitals, and clinics. The U.S. Bureau of Labor Statistics (BLS) reports that the median pay for psychologists was $68,640 per year, and that employment for psychologists is expected to increase by 22% between 2010 and 2020. Wages and employment opportunities are affected by factors like employer, area, experience, and position. For example, industrial organizational psychologists had a median annual wage of $87,330. On the other hand, school psychologists and clinical and counseling psychologists had a median annual wage of $66,810. However, keep in mind that your salary and job prospects may differ from the published figures, depending on your employer, level of experience, and the general state of the economy.
All psychologists are usually required to obtain licensure to practice, which requires passing the Examination for Professional Practice in Psychology. Depending on state requirements, licensure may also require a doctorate in psychology, internship experience, and one to two years of professional experience like predoctoral or postdoctoral supervised experience, or a residency program.
Other Online Liberal Arts Programs