Best Online Master's Degrees in:

English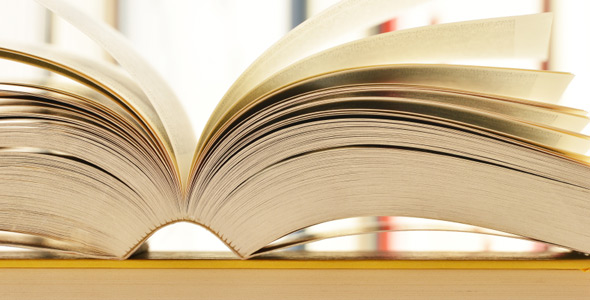 Editor's Picks: Online Schools for English
Value
Bowling Green State University (BGSU) offers the best value to students interested in pursuing a master's degree in English online. BGSU offers a Master of Arts in English, Plan II. Students can select electives to customize the program to suit their needs. In addition, BGSU's online programs rank well according to U.S. News & World Report's rankings of online programs.
Career Support
Northern Arizona University (NAU) offers the best career support services to online students. Resume and cover letter resources, interview tips, networking tips, and internship and job opportunities are all available through NAU Career Services.
Technology Support
Southern New Hampshire University wins this category for providing 24-hour tech support, seven days a week. Technical Support can help students with issues that arise with Blackboard, viruses, and more. Live phone support and chat support are available, and students can also create a Help Desk Case.
Library and Research Support
Bowling Green State University (BGSU) offers the best library and research support services to its online graduate students. Students can IM, text, call, or email librarians. In addition, they can access materials not available at BGSU through ILLIad, the interlibrary loan service. Students have access to electronic resources and can even have articles scanned and delivered to them electronically.
Faculty Credentials
Bowling Green State University (BGSU) wins this category. The school requires faculty to complete online instruction training in order to teach, and this training is financed by BGSU.
New Online Student Orientation
East Carolina University provides the most comprehensive online orientation to incoming students. Students will become familiar with the online learning platform, including the course management system Blackboard. Tutorials also cover how to add/drop classes, register for classes, view class schedules, check email, and more.
Explore a Master's Degree in English
Students who earn an online master's degree program in English will gain the critical thinking, research, and communication skills necessary to work in a wide variety of industries, ranging from journalism, to media, to education. With more and more employers interested in applicants with a strong liberal arts background, English majors have flexible career options in both the private and public sectors. Those who are interested in pursuing a teaching career at the college or university level will need to continue on to a Ph.D. program to gain the required credentials. Some two-year or community colleges, however, only require a master's degree to teach.
Students who choose to enroll in an online program have the flexibility to take classes on a full or part time basis, as fits with their work and family commitments. Since the course load a student selects each term can vary, the typical time to complete this type of program is between two to three years. However, it is important to note that other factors such as transfer credits applied and whether or not a student takes any time off from the program can influence time to completion.
Class Curriculum
English majors can expect a combination of survey, seminar, and research courses. The curriculum may cover topics such as critical theory, linguistics, journalism, folklore, cultural studies, gender studies, film studies, creative writing, and literary criticism. At the master's degree level, students will likely be required to select an area of specialization such as a particular historical period or type of literature. Some examples of courses that may be required in this type of program include:
Contemporary Literature. This course will examine a variety of different types of contemporary literature including fiction, drama, poetry, essays, and criticism. Students will apply the theoretical concepts they have learned through thorough analysis of the titles they read.
Theories of Teaching Writing. Students will learn about composition theory and research principles, with goal of developing strong analysis and critiquing skills. This course also requires students to assist teachers in the classroom as a way to apply their skills in a practical setting.
Advanced Fiction Writing. Students must be approved by the instructor to enroll in this type of course. This intensive workshop will include topics such as plot, conflict, characterization, point of view, and atmosphere.
Assignments are likely to include critical essays, research papers, creative writing pieces, and presentations. Students may also be required to work as teaching assistants during their time in the program. Most programs will have a master's thesis requirement as the capstone of the curriculum. This thesis will demonstrate the full breadth of the student's research and analytical skills, as well as mastery of the critical theory concepts they have learned throughout their enrollment.
Building a Career
Graduates with an online master's degree in English have developed strong critical thinking and communications skills, which make them ideal candidates for a variety of different positions. Potential career fields include media, journalism, public relations, publishing, and education. Those interested in teaching English at the college or university level will need to continue on to a Ph.D. program after completing their master's program. However, some community colleges only require their instructors to have a master's degree.
According to the U.S. Bureau of Labor Statistics (BLS), the demand for postsecondary teachers is expected to grow by 17% from 2010 to 2020. This is slightly faster than the 14% growth expected for all occupations. The mean annual wage for English teachers at the postsecondary level was $68,760. Those who worked at technical and trade schools earned a mean annual wage of $51,850, according to the BLS. Please note, however, that the actual starting salaries and job openings you experience can vary based on location, level of experience, education, the type of employer, and the general job market.
Other Online Liberal Arts Programs