Best Online Master's Degrees in:

Social Work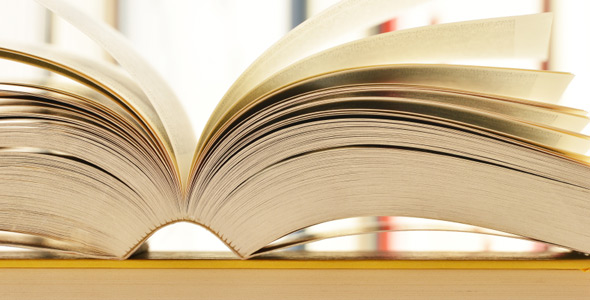 Editor's Picks: Online Schools for Social Work
Flexibility
The University of Southern California's (USC) Master of Social Work program, also known as MSW@USC, wins the award for flexibility. Students can opt to enroll in the program on a part-time or a full-time basis, and an advanced standing option is also available. The online program is primarily asynchronous, although professors will occasionally schedule a synchronous class session when the course content demands it. Students can complete assignments at their own pace as long as due dates are met. Unlike many other online graduate programs in social work, USC's program allows students to select a concentration from five areas, including families and children; mental health; and military social work.
Career Support
The University of Southern California also wins for its career support services. The school helps MSW@USC students create a portfolio of their online work to share with prospective employers. USC also helps students locate job opportunities as they get closer to completing the program.
Financial Support
The University of Southern California wins this award because it provides comprehensive information on financial aid and scholarships on the University of Southern California School of Social Work's Virtual Academic Center website. USC's Financial Aid Office provides instructions for applying for financial aid. In addition, a number of scholarships are available to Master of Social Work students, such as the Virtual Academic Center Dean's Leadership Scholarship and the Virtual Academic Center Scholarship. Students should consult the Financial Aid Office for further information.
Technology Support
Florida State University's (FSU) College of Social Work offers a Master of Social Work degree online, which wins the award for technology support. Students can contact the Information Technology Services (ITS) Service Center by phone, email, or online chat. The ITS Service Desk is available every weekday, and after hours support is also available.
Student Engagement
The University of Southern California wins the award for student engagement. Students have several opportunities to interact and network with their peers, through features like the MSU@USC mobile app. USC's innovative and interactive online learning platform also gives students the chance to participate in discussions and study sessions.
Library and Research Support
Boston University's School of Social Work offers an online Master of Social Work program in clinical social work practice. The school wins the award for providing the best library and research support services to students, who have access to several online resources. Available electronic resources include journals, databases, and more. Students can email or live chat with reference librarians for research-related support.
Learning Support
The University of Southern California offers a Master of Social Work degree that ranks highest for the learning support services it provides to students. In addition to interacting in the virtual classroom, students will participate in online study groups and chat sessions. The MSU@USC mobile app — accessible on Android, iPhone, and iPad — allows students to log on to the learning management system, download videos, take notes, and more. USC also allows provides live tutoring services to online students.
Faculty Credentials
The University of Southern California wins this award for its faculty, who are leaders in their respective fields. The University of California School of Social Work provides profiles of the distinguished professors who teach online classes; these instructors design the classes, teach lectures, and provide guidance to students.
Faculty Accessibility
The University of Southern California wins the award for faculty accessibility. It boasts a student-to-faculty ratio of 12:1, and professors hold live office hours on a weekly basis.
Explore a Master's Degree in Social Work
Social work is the profession of helping individuals or groups restore their capacity for social functioning. Direct-service social workers help people solve and cope with their everyday problems, and clinical social workers diagnose and treat mental, behavioral, and emotional issues. Students can earn a master's degree in social work online, which enables them to do their course work at a time that fits into their schedule. These programs can be taken either part-time or full-time, and generally take around two years to complete. However, the length of the program may vary depending on the institution.
Class Curriculum
Depending on the college or university, an online master's degree program in social work will require students to take a set of foundational courses which may include human behavior and the social environment, policy and practice in social service organizations, and social work practice with individuals and families. Some schools may offer concentrations within their social work programs that enable students to specialize in a certain field, including community organization, planning, and administration, military social work, and mental health. Three common social work classes include:
Social Welfare Policy. A social welfare policy course introduces students to the conceptions, scope, and history of social welfare and of its development in social policy. Depending on the institution, the course could also examine a specific aspect of social welfare policy, such as urban poverty. Some schools offer their social welfare policy courses as two separate classes; the first introduces fundamental concepts and the second examines a specific area of interest.
Human Behavior in the Social Environment. This course examines how an individual's personality, family, group, community , and culture affects their behavior. The goal is to train students to analyze a person's behavior by understanding the factors that would affect their actions.
Social Work Research. A social work research course either introduces or expands upon previously-learned research techniques. These techniques include the conceptualization of research problems, reviewing literature, sampling, data collection and analysis, and more.
Students of an online master's degree program in social work are assessed by how they perform on reading and writing assignments, class discussions, exams, and research projects. Some schools may offer seminars, case studies, or lectures in a video format, which may make learning more tangible and accessible.
Building a Career
Social workers are employed in a wide range of settings, including in hospitals and other healthcare facilities, as counselors at schools, or in community service. Their jobs vary widely depending on what they're doing. For example, a child and family social worker endeavors to protect vulnerable children and help families in need of assistance. They help families apply for food stamps and other benefits and intervene if a child is neglected or abused. Meanwhile, school social workers work with parents, teachers, and administrators to develop plans that will help improve student's social development and academic performance. Finally, social workers in healthcare may help patients make the necessary adjustments to their lifestyle if required by a doctor, provide information on support groups, and provide information on a disease.
According to the U.S. Bureau of Labor Statistics (BLS) the median annual salary for a social worker was $42,480. The BLS anticipates that employment of social workers will increase 25%, or faster than average for all occupations, between 2010 and 2020 because of an increasing demand for healthcare and social services. However, keep in mind that this data is no guarantee of actual salary or employment, which is determined by the needs of the local area and the state of the economy.
Other Online Liberal Arts Programs