Best Online Degrees in:

Business Hospitality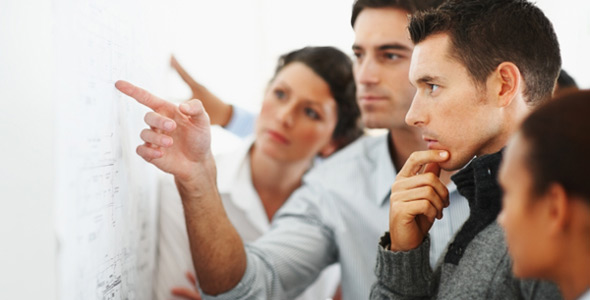 Editor's Picks: Online Schools for Business Hospitality
Value
The University of Massachusetts at Amherst's (UMass Amherst) online Bachelor of Science in Hospitality and Tourism Management program wins the award for best value. The compensation data company Payscale estimates that the annual return on investment (ROI) for UMass Amherst graduates is 8.5% for those who did not receive financial aid; for students who did receive financial assistance, the figure increases to 9.9%. Payscale figures indicate that 61% of students receive some form of financial assistance.
Career Support
APU ranks the highest for its career support offerings among schools that have online hospitality programs. The career services office at APU provides support to students and graduates alike, including resume and cover letter advice, job seeking resources, and networking opportunities with select Fortune 500 companies and government agencies.
Technology Support
UMass Amherst offers the best technical support to online students. Students in online programs who have technology-related questions or concerns can send an email to the technical support department or call the department. Support is also available via live text chat, which is helpful for immediate responses to short questions.
Library and Research Support
UMass Amherst's online students have access to the UMass library system, one of the largest public library systems in New England. It provides access to hundreds of searchable databases, thousands of e-books and e-journals, and more than 100 skilled librarians. These resources are available virtually worldwide. Online students can search virtual card catalogs to find a book and search a database to find an article. Students can ask librarians questions 24 hours a day, seven days a week, and librarians often provide research assistance.
Learning Support
APU wins this category among schools that offer online hospitality programs, and it even ranks on U.S. News & World Report's list of the top online bachelor's degree programs in this category. APU offers live tutoring services to students to ensure their success in the online learning environment.
Faculty Credentials
APU's online hospitality management program wins the award for its credentialed faculty among schools that offer online programs in hospitality. At APU, 53% of faculty members have at least two years of online teaching experience. APU finances online instructor training, which is required to teach. This ensures that all instructors can successfully provide high-quality instruction online.
Faculty Accessibility
American Public University's (APU) Bachelor of Arts in Hospitality Management wins this award for its faculty accessibility. According to U.S. News & World Report, students can expect instructors to respond to questions within 48 hours. Instructors hold office hours for five hours every week, and instructors also track when students login to the course management system.
Alumni Engagement
UMass boasts an alumni network of 330,000, and UMass Amherst online graduates can join this group to stay connected with classmates and benefit from their affiliation with the university. Students can network with classmates by using the online alumni directory and participate in reunions, trips, and more.
Explore a Bachelor's Degree in Business Hospitality
Individuals interested in pursuing a degree in hospitality management can find a wide variety of degrees and programs at the bachelor's level. Bachelor's programs in business hospitality typically require students to complete basic-level courses in English, composition, mathematics before moving on to core curricula that teaches both business and management principles, and how they apply to various areas within the hospitality industry. In the field, business hospitality majors can find a number of positions available in the hotel, restaurant, gaming, or resort industry. In most cases, bachelor's degree programs in hospitality can be completed in four to five years, depending on the school and program.
Class Curriculum
In addition to basic-level courses, most business hospitality programs combine a number of business and management courses with hospitality, tourism, and humanities courses. Almost all programs at the bachelor's level require that students chose a specific concentration within the hospitality industry, like gaming and casino management, or global tourism.
Destination and Resort Management. This course provides a global perspective to destination and resort management by including strategic planning and competitive analysis of domestic and international resorts. The course also includes strategic management training like market research, market positioning, and revenue forecasting.
Tourism Development. Students participating in this course will learn differences between attractions and products by defining target markets, elaborating development plans, and how to measure success.
Tourism Marketing and Branding. This course helps students understand how to effectively market travel and tourism products specific to the nature of the travel tourism industry. This includes practice with strategic marketing, and travel market analysis.
Most online bachelor's degree programs in business hospitality allow students to complete coursework at their own pace within an allotted time for a specific class or assignment. Some bachelor's programs may require students to complete an internship, or gain some kind of work experience in the industry, before graduating.
Building a Career
Graduates with a bachelor's degree in business hospitality should be able to find management training positions in a restaurant, hotel, casino, or resort. Students holding a master's degree or a significant amount of relevant work experience can usually enter a management position immediately. According to the U.S. Bureau of Labor Statistics, the average annual income for food service managers is $48,130. The Bureau also reported that lodging managers had an average annual income of $46,880. However, income for both industries can vary drastically depending on the location and exclusivity of the institution. The industry is also extremely heavily dependent on a strong economy.
Other Online Business Programs