Best Online Degrees in:

Public Administration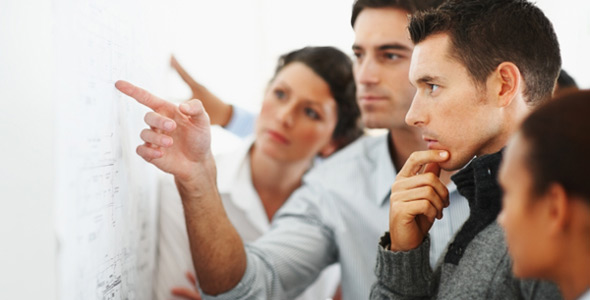 Editor's Picks: Online Schools for Public Administration
Value
Regis University receives this award for its notable return on investment (ROI) and renowned education. According to PayScale.com, the 30-year net ROI is 6.3%. That number increased to 7.8% when factoring in financial aid, which 62% of students receive, according to the resource. Value isn't just about financials alone, though; Regis is also ranked among the best schools for the value of its education, including on U.S. News & World Report's recent list of the best regional universities in the West, a distinction it's earned for the past 17 years.
Flexibility
This award goes to Regis University for the level of personalization it affords students through its learning formats. Distance learners in the school's public administration program can choose between accelerated five- and eight-week terms, which are offered six times a year. They can also choose between studying completely online, on-campus, or a combination of both. Through its partnership with the Online Consortium of Independent Colleges and Universities, the school is able to offer a variety of online courses from member schools that allow students to incorporate courses they're interested in, even if they're not available through Regis at that time. Additionally, the school customizes educational programs to meet employers' and employees' needs through its education alliances.
Career Support
Regis University receives this award for its wealth of career services available to all its students, whether classroom or distance-based. Counseling services include assistance in selecting a major or specialization, coaching and guidance toward making a career decision, opportunities to connect with employers, online job listings and workshops, and job search assistance. And once they graduate, these services are still available to graduates.
Financial Support
This award goes to the University of La Verne because of its generous financial aid offerings. According to the National Center for Education Statistics, 96% of full-time, beginning, undergraduate students received financial aid during the school year. Additionally, 95% receive grant or scholarship aid, with the average award being $22,031.
Technology Support
This distinction goes to Regis University, which ranks among the top online bachelor's programs in the country for student services and technology, according to U.S. News & World Report. The publication points out such services as live tutoring, apps that send lectures to students' smartphones as live streaming video as among Regis's assets. When students need technical assistance, they can contact the school's help desk via email, phone, or online, as well as search a knowledge base and frequently asked questions.
Student Engagement
This award goes to Regis University, which is one of the top 10 online bachelor's degree programs nationwide for student engagement and assessment, as noted by U.S. News & World Report. The publication favored those schools that offered many ways for students to participate. At Regis, nontraditional, off-campus students can find an advocate in the Office of Student Life. Students can also engage with the school and fellow students through social media tools like Facebook, Twitter, and YouTube.
Disability Support
Walden University receives this award for its commitment to disability services that enrich the experience for online learners. Through Walden, students in need can receive such assistance as extra time to complete assignments and tests, and alternative formats for course materials, such as enlarged text or text read aloud by software programs. In the event students are attending academic residencies, the school can also rent specialized equipment, such as electric scooters and Hoyer lifts, and hire local service providers, such as sight guides or sign language interpreters, for qualified students.
Library and Research Support
This award goes to Regis University, where distance learners have access to the campus's library services. These include library catalogs, journal databases, and an interlibrary loan system. They also can take advantage of online tutorials on using the library resources, such as subject searching and accessing full text articles. Additionally, students can seek assistance from librarians, either by emailing, calling, or chatting, the latter of which is available 24/7.
Learning Support
Walden University receives this award thanks to its extensive academic support resources. Given that it is a strictly online school, students can rest assured that they can receive academic support online, from anywhere in the world. And, thanks to its 24/7 tutoring service, they can also find assistance in math and science courses at any time. Additional services include a team of advisors that can address educational goals, financial questions, and guidance on academic policies and programs.
Faculty Credentials
This award goes to Regis University, which is noted among the top online bachelor's programs for faculty credentials by U.S. News & World Report. The report acknowledges schools that have faculty with both traditional academic credentials and experience and training teaching in the online environment. Indeed, according to the publication, 88% of Regis faculty has at least two years of online teaching experience. The school also requires training in online instruction to teach.
Faculty Accessibility
Regis University receives this award due to its manageable class sizes and rate of instructor response. According to the National Center for Education Statistics, the student-to-faculty ratio at Regis is only 8 to 1, with smaller class sizes helping to facilitate communication between the instruction and the students. Indeed, students can expect a response from their instructors within 24 hours, according to U.S. News & World Report, which ranks the school among the best in online bachelor's degree programs for student and faculty engagement.
Alumni Engagement
The University of La Verne receives this distinction for its active alumni association and resources. Graduates can take advantage of the school's library, business networking directory, and career resources. They can also connect with their fellow alumni through receptions held throughout California and beyond.
Prior Learning Options
Walden University gets this award thanks to its extensive prior learning assessment, where students have several opportunities to receive academic credit before they start. Some of the ways students may be able to receive credit include courses recognized by the American Council on Education's Center for Lifelong Learning; occupations with job-proficiency evaluation systems; programs offered by the military; professional certifications; and by such exams as DANTES, CLEP, AP, IB, and Excelsior College Examinations.
New Online Student Orientation
This award goes to Southern New Hampshire University for its comprehensive orientation materials. New online students can take tutorials to help them get started, in topics including navigating Blackboard, using an SNHU email account, submitting assignments in Blackboard, and accessing grades in Blackboard. The school's student handbook also includes information on its academic policies, academic advising, and best practices for online learning. Students are also encouraged during the orientation process to take self-assessments online at their convenience to direct them to the proper math and English courses.
Explore a Bachelor's Degree in Public Administration
If you're interested in a career in government, business, media, law, education, or healthcare, you may want to consider earning an online bachelor's degree in public administration. Like political science, which is often found within the same department and shares similar classes, public administration covers topics in government, public policy, and the political process. But whereas political science is more concerned with the theory and practice of politics, public administration is a study of public bureaucracies and administrative behavior. You'll learn how to manage personnel, implement policies, and improve an organization's efficiency. The degree can typically be earned in four years, though that can change depending on factors such as the program and whether you're full time or part time. After graduating, you'll be prepared for a broad range of careers in non-profit organizations, non-governmental organizations, and the private sector.
Class Curriculum
Public administration majors learn how to address needs or problems in a community, organization, or the public in general and develop a plan to mitigate them, such as reconfiguring a budget or implementing a new policy. Each public administration program is different, but here are a few of the more common courses:
Policy Studies. This course covers various aspects of public policy as they relate to areas such as education, criminal justice, and health. Students also learn about topics such as implementation analysis, theories on public choice, and the impact of public policy.
Intergovernmental Relations. This course focuses on the structure of the American government and the relationships between the various branches and components. The course also covers the role of public administration at the local, state, and federal levels.
Administrative Law. This course provides an overview of the U.S. legislative and law-making processes at the local, state, and federal levels. Topics covered in this course typically include due process, judicial review, and administrative law.
Exams and written assignments are typically assigned to gauge your level of understanding of the topics covered in each course. Most of these assignments will require extensive research into issues such as policy development, ethics in public administration, and community assessment. Some programs may incorporate simulations that require you to analyze a situation, determine the problems that need to be addressed, develop a policy to resolve these problems, and come up with a plan of implementation.
Building a Career
After graduating from a bachelor's degree in public administration, you should have the knowledge and skills needed to plan and implement policies, ensure safety standards, oversee organizational operations and departments, plan budgets, and more. These skills are valued in nearly every industry. You could end up working in either the public or private sectors at companies, corporations, government offices, and municipalities, conducting research or policy analysis and working to influence public policy. Graduates will also be prepared for continued study at the graduate level, such as a law, business, or public administration degree, for those looking to pursue a master's degree.
A potential career for graduates of bachelor's degree programs in public administration includes work as a social or community service manager, which requires at minimum a bachelor's degree in public administration or related degree, according to the U.S. Bureau of Labor Statistics. These managers can be found working for nonprofit organizations, private for-profit social service companies, and government agencies in settings such as offices, clinics, hospitals, and shelters. Employment in the field is expected to grow by 27%, with the average annual salary of $57,950. This is on par with wages for graduates of public administration programs overall, as, according to a study from the Georgetown University Center on Education and the Workforce titled "What's it Worth? The Economic Value of College Majors," public administration majors make a median annual salary of $59,000. Though keep in mind that your pay would also depend on your industry, employer, location, and experience.
Other Online Business Programs