Best Online Degrees in:

Real Estate Agent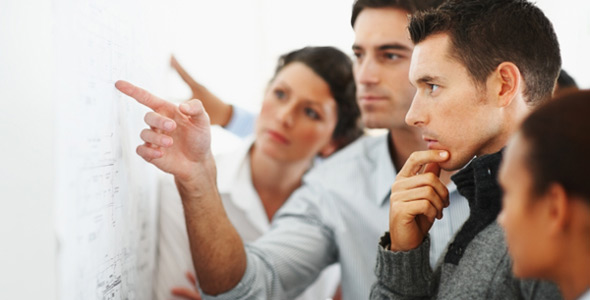 Explore a Bachelor's Degree in Real Estate Agent
An online bachelor's degree in real estate can provide an individual seeking a career as a real estate agent a working knowledge of the skills needed to excel in the field. These skills include mortgage lending, equity investment, and brokerage. Students also gain practical knowledge to help them evaluate housing markets, determine the proper financing methods for their clients, and learn about trends that affect property values. Students will also participate in several courses about modern business and real estate law. In most cases, an online bachelor's degree in real estate will usually take four to five years to complete depending on the school and program.
Class Curriculum
Students pursuing a bachelor's in real estate management should expect to participate in several courses in economics, finance, and real estate law. In addition to courses that teach the mathematic principals needed to succeed in the field, students should also expect to take several courses in composition, speech, and communication because of the necessity for face-to-face interaction during the actual job.
Principals of Accounting. Students in this course learn principals and procedures of general financial accounting. The course will also provide students an understanding of how to perform financial accounting with an emphasis on reporting to individuals outside of the organization, as well as developing accounting reports based on accrual.
Real Estate Finance. In this course, students will mostly examine residential real estate finance markets and the impacts they have on consumers. Students also learn about mortgage options and purchase costs during a home purchase, and also touch on the theories behind real estate investment.
Business Writing and Communication. This class provides students with step-by-step approach to business communication by helping them develop skills needed to produce effective memos, briefs, white papers, press releases, and project proposals.
While most online bachelor's degree programs in real estate allow students to complete course work at their own pace within a specific time frame allotted for each assignment of class, certain programs may require students to complete an internship before graduating. If you plan on becoming a realtor, it is important to remember that you must first earn your licensed in the state where you intend to sell property. While a bachelor's degree in real estate can help prepare you for a state licensing exam, it will not be a part of the program.
Building a Career
Graduates holding a bachelor's degree in real estate should be able to find an entry-level position as a real estate agent or broker after earning their state license. Both agents and brokers are responsible for helping clients buy, sell, or rent property, the only difference is that brokers are licensed to manage their own property. Brokers and agents are called upon to work long and irregular hours that can include nights and weekends, though most have the ability to make their own schedules.
Brokers and agents must also be highly self-motivated because according to the U.S. Bureau of Labor Statistics, approximately 57% of all real estate brokers and sales agents are self-employed. The BLS also states that the median annual wage of real estate brokers was $54,910, while the median annual wage of sales agents was significantly lower at $40,030. However, it is important to keep in mind that your job prospects and earnings will depend on your employer (if any), clients, and the state of the economy.
Other Online Business Programs