Best Online Degrees in:

Real Estate Finance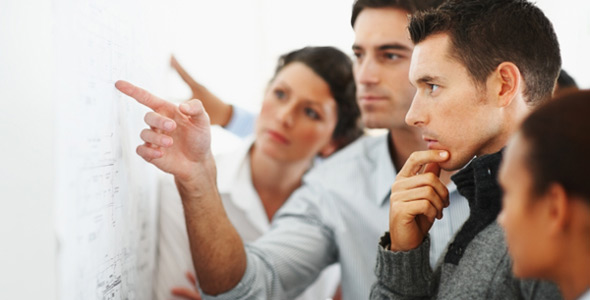 Editor's Picks: Online Schools for Real Estate Finance
Flexibility
Marylhurst University wins our award for flexibility for offering prospective students the only bachelor's degree in real estate available entirely online. According to U.S. News & World Reports, the school offers students a rolling application deadline and quarterly courses to make education as convenient as possible for enrollment and beginning a degree program.
Financial Support
Marylhurst University wins the award for providing online real estate bachelor's degree students with the best financial support possible. According to U.S. News & World Reports, more than 87% of full-time undergraduate students received some kind of need-based financial aid. According to the National Center for Education Statistics, Marylhurst students received $8,575 in financial aid per student during the school year.
Library and Research Support
Marylhurst University online won our award for best library and research support staff for providing online students with the quality library services as their traditional programs. Online students have access to full-text journals and other library resources entirely online through the school's Shoen Library. Online students can also get help through the school's library services department at any time.
Learning Support
Marylhurst University wins the award for learning support by providing all online students with a dedicated team of program-specific coordinators, who are assigned to help students with any administrative issues student may encounter while earning their degree. Online students can also connect and interact with peers in small learning groups through the school's learning management software system, while the e-Learning Helpdesk support team is available to help diagnose and remedy problems.
Prior Learning Options
Marylhurst University wins our award for prior learning options by putting an emphasis on providing as much help as possible to transfer students. Individuals seeking to transfer into Marylhurst's online real estate program can speak to a program-specific enrollment advisor to learn about admissions requirements and transfer credit. Additionally, Marylhurst is committed to helping active and former military members enroll into the program as well.
New Online Student Orientation
Marylhurst University understands the importance of helping new students acclimate quickly to their new online learning environment. Because of this, the school earns our award for best new online student orientation. New students are assigned an enrollment advisor to help them with any questions regarding the curriculum, schedule, or any other questions pertaining to online education through the school.
Explore a Bachelor's Degree in Real Estate Finance
A degree in real estate finance covers residential and commercial property management topics in relation to finance. Students learn real estate ownership forms, management agreements, financial reports, operating and capital budgets, and building code and law compliance requirements. While students may be able to complete associate degree programs in real estate finance and find employment, many employers require or prefer a bachelor's degree.
Class Curriculum
A degree in real estate finance may require core course work in economics, finance, mathematics, statistics, computer science, English, and law. Specific course work might require business finance, asset-pricing models, real estate accounting and taxation, real estate economics and market analysis, and risk and portfolio management classes. Here are some typical classes required for in most real estate programs:
Real Estate Finance. Real estate finance covers financing methods available in residential and commercial markets. Students learn concepts of mortgage instruments, notes, and underwriting, secondary mortgage market, and financing income-producing properties.
Real Estate Analysis. Students learn concepts of market research, including geographical and demographical real estate markets in real estate analysis. Students may also learn concepts of real estate valuation and appraisal.
Real Estate Law. Real estate law covers legal issues in real estate. Students learn real property law, site acquisition conflicts, land-use regulation, leases, property disposition, and limited liability companies.
Most homework in real estate finance will involve concepts of real estate financing methods through hypothetical situations, and test the student's knowledge of law, finance, development, valuation, and other principles learned in lecture. Assignments may require students to prove an understanding of institutions and instruments in real estate finance, including capital markets and fund sources.
Building a Career
An online real estate finance degree may lead to a career as a real estate appraiser, assessor, broker or sales agent. Students learn to identify finance structures, valuation methods, underwriting methods, real estate financial calculations, and lease analysis. The median annual wage of real estate brokers is $54,910, according to the U.S. Bureau of Labor Statistics.
The BLS also reports that the median annual wage for appraisers and assessors was $48,500. Employment for real estate brokers and sales agents is expected to increase by 11%. Employment for appraisers and assessors is expected to increase by 7%. Keep in mind that factors like employer, area, experience, and position affect wage and employment figures.
Other Online Business Programs